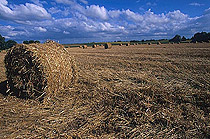 bio
Offres de vente
Pour identifier la société, cliquer sur le numéro de l'offre
Offre N°
Catégorie
Certification
Origine
Produit
Validité de l'offre
Date de l'offre
60972
Produits sucres
Bcs-oko Garantie Gmbh
Mexique
Autres produits sucres
2019-02-13
2018-01-10

Description

: Organic Blue Agave Syrup does not have an after taste and will enhance the flavor of food. It is an ideal replacement for sugar, honey, and artificial sweeteners. Today, Agave syrup is being used in the manufacturing of fruit preservatives, baked goods, juice, beverages, energy bars, soy products, cereals, sauces, salad dressings, and more.


* Sweetener: Agave Syrup is a 100% Natural Sweetener, lowers the calories and is sweeter than sugar giving manufacturers the opportunity to offer a healthier product by not using sugar or artificial sweeteners.

* Agave Syrup is also a natural flavor booster, using it as an ingredient gives food better taste and also is a natural conservative

*Shelf life is 3 years minimum

* The important thing is that besides all of its properties Agave Syrup has low Glicemic Index, our company, Best Ground International has the lowest in the market which is 17 (sugar is 100), this is very important because it gives you the opportunity to enter to a completely different market that nowadays is increasing more rapidly, this is the Diabetic Market, Agave Syrup is so versatile that is consumed for regular people, but is also great for diabetics and perfect for kids! How problematic is that our kids are eating giant quantities of sugar and this just leads to a unhealthy life with blood pressure problems, obesity, and hyperactivity... This is a great opportunity leading to a healthier and better choice.
62167
Plantes aromatiques medicinales
Other
Inde
Huiles essentielles
2019-12-01
2018-01-10

Description

: 100% natural essential oil blends
35567
Plantes aromatiques medicinales
Icea Instituto Mediterraneo Di Certificazione
Italie
Autres plantes aromatiques medicinales
2019-03-31
2018-01-10

Description

: The agricultural farm Il Pucino started its activity in 1997 with an experimental cultivation of Aloe Arborescens on the coastal lands of the north-eastern city of Trieste.

FRESH LEAVES OF ALOE ARBORESCENS
DISPONIBILITY 20 Q PER MONTH
POSSIBILITY TO HAVE A PRODUCT ALREADY DONE UNDER OUR RECEIPT OR OTHER, NOTIFIED TO THE MINISTRY OF HEALTH AS SUPPLEMENTARY FOOD
WE ALREADY PRODUCE WITH DIFFERENTS TRADE MARK
55616
Produits diététiques
Icea Instituto Mediterraneo Di Certificazione
Italie
Capsules, gélules, ampoules
2019-12-01
2018-01-10

Description

: The Agave nectar or syrup is obtained from the AGAVE, a succulent desert plant, which prospers in Mexico. The glycemic index of the agave syrup is lower than that of other sugars, lower than that of honey itself. Taken in appropriate doses the Agave nectar can also be used by diabetics
58579
Fruits legumes
Argencert
Argentine
Fruits frais
2019-03-20
2018-01-10

Description

: Agrico.Ar S.A. cultivates and sells Certified Organic Cherries grown in Patagonia's valleys, Argentina.

Cherries availables between November and December.
Varieties: Bing, Van, Stella, Lapins

Agrico.Ar S.A. has set up its productive system with the objective to:
- Protect the balance of nature using natural resources in a responsible manner.
- Grow fruits with a high nutritional value and excellent taste, supporting a healthy diet.
81121
Céréales dérivés
Other
Perou
Céréales (blé, orge, maïs, épeautre)
2019-02-15
2018-01-10

Description

: Organic White quinoa from Peru
60923
Produits cosmétiques
Other
Italie
Soins du corps
2019-03-27
2018-01-10

Description

: Production of natural artisan olive oil soaps made by hand. Solid and liquid soaps with 95% of fresh extra virgin olive oil and adding fragrances, essential oils adn earth powders from Sicily. Products are made in Sicily. We also produce natural body care products, like body, hair and massage oils, lip and skin balms, skin tonics, creams.
94145
Fruits legumes
Comité De Agricultura Ecológica De La Comunidad Valenciana
Espagne
Fruits frais
2019-11-10
2018-01-10

Description

: Based in Valencia, Spain, Agrolife is a company that grows and exports a large range of organic fruits and vegetables.

We are an environmentally friendly firm that is strongly committed to sustainable agriculture, and our commitment to our industry has led us to expand and grow our business with the goal of providing first-rate customer service. We are directly involved throughout the entire process to ensure that the costumer gets the product he wants, when he wants it, and where he wants it.

Agrolife is also a philosophy, a healthy way of life. We are genuinely committed to our planet, to the environment, and to people's health. We work to promote an organic culture and strive to make it accessible to as many people as possible. We believe in what we do and we are passionately committed to our mission.
93883
Ingredients
Other
France
Matières premières pour cosmétique
2019-01-01
2017-12-11

Description

: EXTRACTEUR D'HUILES VÉGÉTALES BRUTES NATURELLES
FABRICANT/GROSSISTE DE PRODUITS NATURELS BRUT
93881
Café, thé, chocolat
Other
France
Café & succédanés
2019-01-01
2017-12-11

Description

: Distributeur de café colombien
32945
Produits cosmétiques
Ecocert
France
Soins du corps
2019-02-20
2017-12-11

Description

: Organic Karite butter
Organic care oil
Organic care cream
56151
Produits cosmétiques
Ecocert
France
autres Produits cosmétiques
2019-02-09
2017-12-11

Description

: Certified Organic Plant Soap Bars (100g):

Lime flower
pinwood
fig milk
peach
Aloe vera
bergamote
lemon
lavander
shea butter
citrus fruits
A varied range of 10 distinctive Mediterranean fragrances, . Each bar is wrapped in an eco-friendly label -band
56153
Produits cosmétiques
Ecocert
France
Soins du corps
2019-02-02
2017-12-11

Description

: Oléanat health and beauty oils have a beneficial effect on skin elasticity, cels metabolism and skin-structure restoration.
This wide range, 98% of whose ingredients are organic, of fers many natural properties to effectively fight daily external attack.
For improved preservation our plant oils are enriched with vitamin E, a natural antioxidant provided by wheatgerm oil.
They are perfume and colourant free and are not tested on animals. Essential faty acids particularly help rejuvenate body and skin cels. They are also an excellent base for essential oils
67564
Epicerie
Other
Pays-Bas
Autres epicerie
2019-12-01
2017-12-11

Description

: Our organic potato chips are produced in a traditional way in a small family business. we use selected potatoes, grown in fertile organic land. We fry them in organic sunflower oil ( 100% non hydrogenated) which is very rich in the important polysaturated linolic acid. Since our production week is tailored to the needs, we can provide crisp fresh chips!

The cultivation of our raw materials, our production and the finished product are regularly monitored by Control Union, approved according to the EC legislation.


We produce over three hundred certified organic products that are mainly sold in health
food stores over 26 countries.
66475
Plantes aromatiques medicinales
Ecocert
France
Autres plantes aromatiques medicinales
2019-03-20
2017-12-11

Description

: The purpose of the ELIXENS group and its subsidiary ELIXENS France, is to develop original olfactory and tasty solutions using quality aromatic raw material. Their historical involvement at the source of the raw material, with production and agricultural sites in different parts of the world, was confirmed in recent years by direct investments in the Comoros, Ukraine and recently in Provencal Drôme, in France. The commitment and ethical practices already proven in our group, are consistent with the objectives of the association "Bio Biopartenaire", installed in Valencia in the same Drôme region.