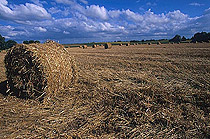 bio
Offres de vente
Pour identifier la société, cliquer sur le numéro de l'offre
Offre N°
Catégorie
Certification
Origine
Produit
Validité de l'offre
Date de l'offre
92758
Produits cosmétiques
Other
Royaume Uni
Soins du corps
2019-12-31
2017-11-20

Description

: NEALS YARD REMEDIES FRANKINCENSE ORGANIC SKIN CARE TRIAL SET

About the product
frankincense
United Kingdom
Frankincense Water Frankincense Facial Wash: 50ml /Frankincense Intense Cream Frankincense Cleanser: 1 dose × 7 / Frankincense Facial Serum 1dose × 2ml / sheets
93602
Plantes aromatiques medicinales
Other
Algérie
Huiles essentielles
0000-00-00
2017-11-19

Description

: Entreprise Algérienne de fabrication/production des huiles essentielles pures à 100%, naturelles et de qualité: non modifiées ou diluées garanties et certifiée
une gamme importante des huiles essentielles avec la meilleure qualité/prix :
-huile essentielle d'orange.
-huile essentielle de romarin.
-huile essentielle de clémentine.
-huile essentielle de bigaradier
-huile essentielle de citron
-huile essentielle de cyprès
-huile essentielle d'eucalyptus
-huile essentielle de genévrier
-huile essentielle de lentisque
-huile essentielle de pin d'alep
-huile essentielle de néroli
-huile essentielle de mandarine
-huile essentielle de myrte
-huile essentielle de sauge sclarée
-huile essentielle de fenouil doux
-huile essentielle de fenouil sauvage
-huile essentielle de lavande
-huile essentielle de géranium
-huile essentielle de Menthe verte
-huile essentielle de Menthe poivrée
-huile essentielle d'origan
Pour toute information complémentaire, veuillez prendre contact par e-mail ou message privée
ou par téléphone aux heures de travail.
92503
Epices condiments
Nasaa
Sri Lanka
Autres epices condiments
2019-12-31
2017-11-17

Description

: Organic Herbs Spices are growed in our organic farms for sales
93569
Epices condiments
Other
Sri Lanka
Autres epices condiments
2019-12-12
2017-11-17

Description

: we greenfield supply Organic Products like TEAS,SPICES, HERBS, CASHEW ITEMS, FRUITS and COCONUT PRODUCTS. we are the growers,producres and sellers in the Trade.
74462
Produits diététiques
Other
Etats-Unis
Compléments alimentaires
2019-10-10
2017-11-17

Description

: Dear/Dearest,
Green herb is proud to present you :
Total Elimination
This dietary supplement was researched and produced by European Master Herbalists for Green Herb inc. to clean parasites and yeast out of the human body the natural, safe way.
Eliminies
Like elimination, eliminies cleanses children from parasites. Children are especially prone to intestinal parasites like pinworms, tapeworm, hookworms and threadworms. Eliminies includes a 30 day parasite elimination strategy.
Replenish Probiotics
A maximum strength whole food active probiotic for adults and children.
Green Herb Replenish uses a proprietary blend of 14 active probiotics.
75864
Boissons
Other
Thailande
Jus concentrés
2019-12-12
2017-11-17

Description

: ORGANIC SWEETENER SYRUP
We have 5 product under this catagory. Glucose (MS4270)
Glucose (MS3870)
Glucose (MS2470)
Fructose (FS4270)
Malto liquid


ORGANIC GLUCOSE SYRUP (MS4270)
75862
Céréales dérivés
Other
Italie
Céréales (blé, orge, maïs, épeautre)
2019-10-05
2017-11-17

Description

: Organic Food and Milling Products


Soft wheat - Milling
Feeding barley
Corn
44900
Plantes aromatiques medicinales
Imo
Bulgarie
Huiles essentielles
2019-12-30
2017-11-17

Description

: We are producer of Organic Rose water, received by steam distilation in concentrations 0.025% up to 0.1%, certified by IMO (BalkanBioCert branch).
Can offer up to 20 tons yearly in metal or plastic barrels.
60016
Plantes aromatiques medicinales
Other
Bulgarie
Huiles essentielles
2019-03-27
2017-11-17

Description

: Armina is a producer of Organik Rose water
0.025% up to 0.1% oil by direct steam distilation of fresh Rose petals.
No preservatives.
65827
Ingredients
Other
Canada
Autres ingredients
2019-12-15
2017-11-17

Description

: We offer bulk coconut palm sugar, certified organic and conventional.

Plastic or paper bags of 25 KG.
66675
Fruits legumes
Soil Association Certification Ltd
Great Britain (UK)
Autres fruits legumes
2019-02-02
2017-11-17

Description

: We can supply Organic Almonds in various grades, including Whole Natural, Blanched, Blanched Flaked, Blanched Ground and Blanched Nibbed. We can also offer many other nuts, for example: Brazils, Cashews (Whole & Pieces), Coconut (Dessicated & Raw Slices), Hazelnuts, Peanuts, Pecans, Pine Nuts, Pistachios and Walnuts.
66676
Fruits legumes
Soil Association Certification Ltd
Great Britain (UK)
Fruits secs
2019-03-14
2017-11-17

Description

: We can offer a very wide range of organic dried fruits, including Apricots, Cherries, Dates, Figs, Crystallised Ginger, Prunes, Raisins and Sultanas.
75866
Semences
Other
Great Britain (UK)
Autres semences
2019-06-23
2017-11-17

Description

: We can offer premium quality Sunflower Seeds, as well as Pumpkin Seeds, Sesame Seeds and Golden Linseed. NEW PRODUCT: Sweet Apricot Kernels.
63502
Fruits legumes
Other
Etats-Unis
Autres fruits legumes
2019-09-10
2017-11-17

Description

: Savoy Spinach Lettuce Summer Squash (4 varieties) Winter Squash (28 varieties) Greens (collards, mustard, kale) Onions ( white, red, yellow, sweet) Broccoli, Cauliflower Cilantro, Parsleys
61553
Services
Other
Perou
Autres Services
2019-12-24
2017-11-17

Description

: Somos una empresa Latinoamericana líder en certificación de sistemas de producción agricola como pecuarios y silvestres.

Nuestro sistema de calidad permite garantizar a los productores, elaboradores y comercializadores una producción que cumple con las normas y la reglamentación internacional y nacional.

Nuestro liderazgo se ve reflejado en nuestras representaciones: Bolivia, Perú, Colombia, Nicaragua y Venezuela, también trabajamos en Panamá, Honduras, Guatemala, El Salvador Ecuador y Mexico. Nuestra sede central se encuentra en la ciudad de Lima – Perú.

Brindamos un servicio competente a nivel mundial. BIO LATINA cumple con la guía ISO 065 (EN 45011) y es reconocida en la Unión Europea y en los E.E.U.U. ante el USDA. Estas acreditaciones se complementan con convenios que garantizan el acceso de los productos orgánicos al mercado japonés.