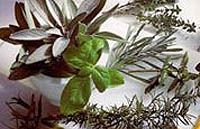 Plantes aromatiques medicinales bio
Offres de vente
Pour identifier la société, cliquer sur le numéro de l'offre
Offre N°
Catégorie
Certification
Origine
Produit
Validité de l'offre
Date de l'offre
84105
Plantes aromatiques medicinales
Other
Nepal
Plantes médicinales
2020-02-02
2019-03-21

Description

: Swertia Chirata whole plant (dried & bundled)
84829
Plantes aromatiques medicinales
Other
France
Huiles essentielles
2020-02-02
2019-02-25

Description

: Cette huile essentielle de lavande fine bio et AOP est issue de notre exploitation située sur les terres de "Notre Dame", à Lagarde d'Apt dans le Vaucluse. Notre exploitation est en agriculture biologique depuis 1979.
84830
Plantes aromatiques medicinales
Other
Indonésie
Plantes aromatiques
2020-12-31
2019-02-25

Description

: Selling Organic Moringa Oleifera Seeds
The Tree of Life

The Moringa tree is the most nutritious tree on earth! Just imagine; the Moringa tree can supply all the nutritional needs of humans, and provide cures for our many illnesses. The Moringa tree is so potent in nutrition that it is used to combat malnutrition in third world countries. In terms of medicinal value, India's traditional ancient ayurvedic medicine has identified 300 diseases that could be cured with the Moringa leaves. It is no wonder that the Moringa tree is regarded as the Miracle Tree. Other elevated names are "Tree of Life" and "Tree of Paradise".

The Moringa tree is native to the foothills of the Himalayas. There are many other names for the Moringa in different countries. The name Moringa is most certainly derived from the name "Muringa" a Malayalam term, one of the many dialects of India. In India alone there are so many different names for it. In the Philippines it is called Malunggay. It is called kelor in Indonesia, and kalor in Malaysia. The Chinese name is "la mu" (??), in Mandarin or "lat mok" in Cantonese, which means "chilli-hot wood". As the pods are shaped like drum sticks, it is also called drumstick tree. Its roots taste like horseradish, hence also called horseradish tree. Its scientific name is Moringa Oleifera.

This Moringa tree is very hardy and can easily grow even in harsh climates with poor soil condition. The tree is slender with drooping branches and grows to about 10 meters high. However, under cultivation, the branches are cut back for ease of reach to harvest the leaves and pods.

The Moringa tree is said to contain 90 nutrients and 46 antioxidants. It is reported that by weight per weight, Moringa leaves have 4 times the calcium of milk, 7 times the vitamin C of oranges, 3 times the potassium of bananas, 3 times the iron of spinach, 4 times the vitamin A of carrots, 2 times the protein of yogurt, 4 times the fiber of oats, and as much protein as in eggs.

Whatever they are, it can safely be confirmed that the Moringa tree has more calcium than milk, more vitamin C than oranges, more potassium than bananas, more iron than spinach, more vitamin A than carrots, more protein than yogurt and more fiber than oats.
84832
Plantes aromatiques medicinales
Other
Grêce
Plantes aromatiques
2020-07-07
2019-02-25

Description

: Wild Sage
73039
Plantes aromatiques medicinales
Other
Pakistan
Autres plantes aromatiques medicinales
2020-05-10
2019-02-25

Description

: Imran Usman Enterprises are leading Importer and Exporter of Natural and Organic Products consisting of Natural Herbs,Spices and Dried Fruits. We have commanding position on about number of Natural herbs and associated products. We are unwaveringly committed to supply freshest,purest and convenient products with eco-friendly packaging to valuable customers around the globe. Our Prime motto is to provide utmost satisfaction to our valuable clients through our quality products and prompt services. Our Main Products are Licorice Root,Valerian Root,Colchicum,Clary and Red Sage and Many More. My Products details are in attached brochure.
84455
Plantes aromatiques medicinales
Other
Egypte
Plantes médicinales
2020-12-31
2019-02-25

Description

: Chamomile flower (Whole – Pollen – Petals – Dust)
Calendula flower (Whole – Petals)
Hibiscus (flower-slices-TBC)
Dill leaves (L.C - TBC)
Parsley leaves (L.C – TBC)
Basil leaves (L.C – TBC)
Peppermint leaves (L.C – Crushed - TBC)
Spearmint leaves (L.C – Crushed TBC)
Thyme
Marjoram
Oregano
Rosemary
Sage leaf
Bay leaf
Fennel seeds
Caraway seeds
Anise seeds
Dill seeds
Coriander seeds
Basil seeds
Fenugreek seeds
Nigella seeds
Onion
Garlic
Lemon grass
Lemon palm
and other kinds of herbs, seeds, spices
84572
Plantes aromatiques medicinales
Other
Tunisie
Autres plantes aromatiques medicinales
2020-02-02
2019-02-25

Description

: Nous somme une société Spécialisée dans le séchage, l'extraction et le développement de nombreuses molécules actives
à base de plantes les plantes médicinales de la flore endémique Tunisienne.
plante ou partie de plante séchée (feuille d'olive ,nopal ,persil....)
extrait de feuille d'olive >20% oleuropein
huile
84147
Plantes aromatiques medicinales
Other
Inde
Autres plantes aromatiques medicinales
2020-02-10
2019-02-25

Description

: We offer all kinds of Indian herbs,medicinal and aromatic plants,medicinal flowers,petals,roots,stems,leaves,medicinal seeds,pomace etc.
80944
Plantes aromatiques medicinales
Other
Iran
Autres plantes aromatiques medicinales
2020-12-10
2019-02-25

Description

: High Quality Medicinal Herbs

Organic Medicinal Herbs
97067
Plantes aromatiques medicinales
Other
Madagascar
Plantes aromatiques
2020-08-02
2019-01-25

Description

: PLANTES AROMATIQUES DE MADAGASCAR
97061
Plantes aromatiques medicinales
Other
Portugal
Plantes médicinales
2020-02-02
2019-01-25

Description

: Moringa
Lemon Grass
Other Medicinal Plants and fruits
96492
Plantes aromatiques medicinales
Other
Maroc
Huiles essentielles
2020-04-30
2019-01-25

Description

: Huile d Argan 100% pure et bio certification ONSSA
97047
Plantes aromatiques medicinales
Ecocert
Algérie
Huiles essentielles
2020-01-19
2019-01-19

Description

: Nous vous proposons des huiles essentielles 100% pures et originales. Elles sont obtenues dans les meilleurs conditions de l'étape de l'échantillonnage jusqu'à l'extraction et le stockage. Une gamme diversifiée avec des produits originales (des huiles chémotypes) Algérie.
96933
Plantes aromatiques medicinales
Other
Iran
Plantes médicinales
2020-08-06
2019-01-10

Description

: ear Sir/Madam

We would be pleasure to inform you that Ebrahimi Trading company is an exporter of Medicinal plants, Herbal products, Essential oils, Cosmetic raw materials and agricultural products of Iran.

Flax Seed
Brown & Golden seed
Main Specifications of both types: Finds in west of Iran - Fortified by Omega 3 & Vitamin B1 - helps to find fitness - reducer of belly fats - Anti-cancer - prevents of heart diseases.
79002
Plantes aromatiques medicinales
Other
Iran
Autres plantes aromatiques medicinales
2020-12-15
2018-12-12

Description

: Essential oil and shade Dry plants of:
Thymus vulgaris
Citrus medica
Lavandula stoechas
Matricaria chamomilla
Melissa officinalis
Platanus orientalis
Olea europaea
Juglans regia
Achillea millefoium
Citrus aurantium flower
Salix species
Salix capraea
Pilegium vulgare
Alhagi camelorum
Tribulus terrestris
Cinnamomum zeylanicum
Fdeniculum officinalis
Trachyspermum copticum
Carum carvi
Valeriane officinalis
Allium sativum
Fumaria officinalis
Trigonella foenum-graecum
Anethum graveolens
Glycyrrhiza glabra
Zataria Multiflora
Cichorium intybus
Zizyphora tenuior
Crataegus aronia
Borago officinalis
Lamium album
Tanacetum partenium
Mentha Piperita
Rosa canina
Elettaria cardamomum
Medicago sativa
Using Organic harvested medicinal plants with best quality in Iran.
Ready to sell!