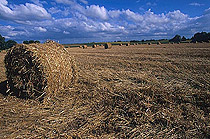 bio
Offres de vente
Pour identifier la société, cliquer sur le numéro de l'offre
Offre N°
Catégorie
Certification
Origine
Produit
Validité de l'offre
Date de l'offre
80637
Fruits legumes
Other
France
Légumes frais
2018-12-10
2015-03-24

Description

: 80 variétés différentes
80635
Boissons
Other
Mexique
Boissons à base de plantes (tisanes, concentrés, elixirs)
2018-08-23
2015-03-24

Description

: Organic Teas 14 flavours with 440 ml in glass bottled and aluminium cap
80634
Boissons
Other
Mexique
Boissons sans alcool (eau, jus de fruits, légumes,boissons aux céréales, soja)
2018-08-23
2015-03-24

Description

: Organic Artisan Fruit Juices 10 different flavours with 440 ml in glass bottled and aluminum cap
80633
Ingredients
Other
Maroc
Matières premières pour cosmétique
2018-06-12
2015-03-24

Description

: Moroccan Black Soap (Beldi Soap) is made from the saponification of pure of olive with water and salt. All ingredients are 100% natural. The black soap is few centuries old, it was homemade by Moroccan women by mixing: olive oil + water + cedar ash rich in potassium. This mixture allows the saponification and thereof the production of black soap paste. The black soap is used to prepare the skin for scrub with an excellent exfoliant power. It is kept on the skin about 10mn and washed using warm water. The Kessa is then used to eliminate dead skin allowing it to breath while making it clean and free of toxins and impurities. The black soap is used in Hammam as well as in bathrooms.
80629
Plantes aromatiques medicinales
Qualite France
France
Huiles essentielles
2018-12-10
2015-03-24

Description

: huile bio essentielle
80587
Ingredients
Other
Inde
Matières premières pour cosmétique
2017-05-04
2015-03-19

Description

: ORGAINC VEGETABLE GLYCERIN
• 96%, 99.5%, 99.7%, and 99.9% purities available

ORGANIC SOYA LECETHIN

FATTY ACIDS
Caproic Acid (C-6) Caprylic/Capric Blend Palmitic Acid (C-16)
Caprylic Acid (C-8) Lauric Acid (C-12) Stearic Acid (C-18)
Capric Acid (C-10) Myristic Acid (C-14) Oleic Acid (C-18'1)
Behenic Acid (C-22) Erucic Acid (C-22'1) Azelaic Acid
80405
Produits sucres
Other
Latvia
Miel, gelée royale, tous produits de la ruche
2018-12-12
2015-03-04

Description

: CERTIFIED PURE ORGANIC HONEY
59672
Huiles
Ecocert
France
Autres huiles
2018-06-12
2015-02-17

Description

: Huile Vierge de Colza Biologique (Certifié Ecocert)

L'huile vierge de colza est issue de graines provenant de l'agriculture Biologique.
Notre agrément Ecocert vous certifie l'authenticité de l'appelation Bio.
Cette belle huile de couleur jaune offre un goût prononcé de céréales. Elle s'accommode
particulièrement bien avec les salades de pommes de terre et les crudités. Elle est naturellement très riche en Oméga 3.
69230
Plantes aromatiques medicinales
Other
Inde
Autres plantes aromatiques medicinales
2019-03-07
2014-11-06

Description

: ORGANIC VINDHAL FALL
62454
Huiles
Other
Allemagne
Autres huiles
2017-12-01
2014-05-19

Description

: All Organic Trading GmbH offers a wide range of organic vegetable oils and fats as well as waxes and extracts in organic quality. We trade, produce and attend to many of our products from the plant to the high quality oil or extract. To us holistic value creation means acting according to the values of organic agriculture and with fair prices for raw material.