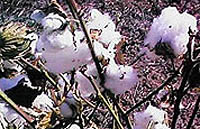 buy_x
Ofertas de venta
Para obtener la identificación de la empresa, haga clic sobre el número de la oferta
Oferta n°
Categoría
Certificación
País de origen
Producto
Validez de la oferta
Fecha de actualización
69767
Textil
Other
La India
otros Textil
2018-03-01
2016-11-07

Descripción

: 1) Duvet Covers in 100% Cotton, Silk, Linen and Organic Cotton.
59249
Textil
Soil Association Certification Ltd
Reino Unido
otros Textil
2018-03-02
2016-10-11

Descripción

: Fou furnishings is a specialist organic linens company selling internationally. We offer organic bedding to hotel quality, custom bedding, organic towels and dedicated customer service, to make it easier for those looking to purchase organic linens. For the highest quality organic linens, we source the finest quality organic cottons, in very high thread counts and finish to exacting standards. Available in thread counts up to 600, crafted from 100% Egyptian cotton; in the time honoured tradition of bedding which has graced the world's elite hotels. As a mark of quality, our bed linens have made the top three best Organic Textile Products for the second year running. Fou furnishings is also a UK Soil association licensee and all of our organic bedding is certified by the UK Soil Association or Oeko-tex.
67259
Textil
Other
Turquia
otros Textil
2018-05-05
2016-08-12

Descripción

: We have a huge line from below organic items;

- Kid's and baby wear :accessories,soft toys,top and bottom
- Sports and classic shirts men-women-kids various design of fabric.
- Polo shirts ;from pique jersey or cotton
- T-shirts from 100% organic cotton
- Sweatshirts;crew neck,all kinds of hooded,zip through
- Sports wear ;jogging suits ,yoga tops and bottoms
- Sleepwear sets and pyjama sets
- Basic woven pants
- Simple under wear collections.
- Women-girl dress.


By year 2002 we began to produce organic products and currently 90% of our orders are organic.We are one of the major company in organic producer & exporter in Turkey. Seyfeli Textile's work quality, customer satisfaction and delivery on time comes first. Big brands that are recognized worlwide, emphasis on quality boutiques, to show the accuracy of this approach.
87359
Textil
Other
La India
Tejidos
2021-10-12
2016-08-01

Descripción

: Story of Tantav
Tantav – Farm to Globe
To start a movement, there is one thing that's required – a spark, an idea that begins with passion. And that's what drives a team that has been the pioneer of organic retail revolution in India. The team behind Tantav has been the torchbearer for the organic eco-system in India and one of the most trusted leaders in the organic industry. This brand is only a result of a broader strategy and a mission to reach the ultimate destination of organic revolution in India, for India……

ORGANIC FITTED SHEETS
ORGANIC FLAT SHEETS
ORGANIC PILLOW COVERS
ORGANIC DUVET COVERS
ORGANIC COMFORTERS
ORGANIC BEDDING SETS
76170
Textil
Other
La India
otros Textil
2018-10-10
2016-05-19

Descripción

: 100% Organic Cotton GOTS Certified New Born Baby Set. Can be further embellished with chest prints, embroidery, appliques or all over prints as per requirements.
76042
Textil
Other
La India
Tejidos
2018-01-01
2016-05-19

Descripción

: we are very much interested to cultivate organic cotton and supply as the requirements.
86160
Textil
Other
Francia
Ropa
2018-12-31
2016-05-18

Descripción

: NOW! La marque spécialiste en vêtements bio et éthiques personnalisés ainsi qu'en goodies développement durable dédiée aux entreprises, collectivités et associations pour leurs achats responsables promotionnels.

NOW! propose des vêtements et goodies « human inside » respectueux de l'environnement. Tous les vêtements NOW (t-shirts, sweatshirts, accessoires) sont en coton biologique certifié. Les ateliers dans lesquels ils sont conçus offrent des conditions de travail et de rémunération dignes.
NOW! Ce sont aussi des produits éthiques à personnaliser, fabriqués à base de PET recyclé, de bambou, de bois FSC ou d'autres matières naturelles, pour faire de vos cadeaux d'entreprise des vecteurs d'image valorisant !
Les produits NOW sont les meilleurs porte-parole des achats responsables des clients qui nous font confiance.
80936
Textil
Control Union
La India
Tejidos
2018-12-20
2016-04-28

Descripción

: All kinds of organic cottons, organic linen and peace silk fabrics and made ups. MOQ 25 mts only.

Also organic tshirts, scarves and organic towels . Wholesale pricing and low MOQs. paypal accepted, courier deliveries, warehousing etc
62335
Textil
Other
La India
otros Textil
2018-07-20
2016-04-06

Descripción

: Suminter India organics' Textile division was established with a mission of providing exceptional and personalized services and providing genuine Organic Garments at an affordable price to our clients. We enjoy a good control over Organic raw material, as we have our own contracted farms in the states of Gujarat and Maharashtra, India. Our production facilities in India are most modern and are certified by Control Union (SKAL) for Organic production. Our core principle of business is to provide genuine organic product at the right price and at a stipulated time. Our Integrated operation right from raw cotton to Garments helps us achieve this object. Our experienced professional team and modern machinery set up along with proper choice of raw material gives us the edge over our competitors to provide our clients a trouble free product with almost Zero defects
We monitor all the processes, from pre-assessments to shipping, in order to address and comply with all of our customers' needs and expectations. We work on a variety of garments ranging from Fashion to Basics in Knits, Woven – Tops / Bottoms. We are specialized in doing a variety of prints / embroideries / appliqués & washes on the garments which are all organically certified.
61133
Textil
Control Union
La India
otros Textil
2018-04-04
2016-04-06

Descripción

: organic towels

Our design range encompasses a wide range in both Yarn dyed & Piece dyed qualities across Dobbies and Jacquards:

- Beach Towels
- Bath Towels
- Kitchen Towels
- Christmas Towels
- Embellished/Embroidery Towel
- Specialty Towels
- Terry Madeups
61006
Textil
Control Union
Turquia
Ropa
2018-04-04
2016-04-06

Descripción

: Akcakaya Textiles is a Turkish organic cotton clothing manufacturer located in Izmir Turkey and specialized in men's, women's, children's and babies' clothes. We produce t-shirts, sweatshirts, poloshirts, cardigans, hoodies, jogging suits, tops, bottoms, rompers and sleepwears.
84456
Textil
Other
Iran
Tejidos
2018-02-02
2016-01-27

Descripción

: Iranian Traditional fabric products
84201
Textil
Control Union
Francia
Ropa
0000-00-00
2016-01-20

Descripción

: NATIVO can provide your entreprise with underwear, homewear, clothing, baby wear, accessories (handbags, make up bag, pencil case, shawls...), sandals and eco-housing linen (table runner, pillowcases, carpet, etc.). All of this products are made of organic color grown cotton (that is no dyes are used). Garments are made of GOTS certified fabric and yarns. Nativo also sells copper/Alpaca & Organic cotton socks. Social, environmental and fairly traded criteria certified fiber production.
61415
Textil
Other
Egipto
otros Textil
2018-12-30
2016-01-07

Descripción

: organic cotton garments, fabrics and yarn
64289
Textil
Other
Egipto
Ropa
2018-04-12
2016-01-07

Descripción

: NATURETEX, founded originally under the name of CONYTEX in 1998, is a high quality producer of fabrics, fashionable home textiles, dolls and colorful baby wear using only organic cotton. The design and development of the products is done in-house in its own studio, and produced and marketed under its own brand Cotton People Organic (CPO), NatureTex, Organic Baby, or under private labels such as "Under the Nile" or "Alnatura". NATURETEX competes successfully in the global market for organically produced textiles through the design, manufacturing, and marketing of beautiful and high quality products from Egypt, the home of today's premium cotton production.

NATURETEX´s staff is not only committed to customer satisfaction and high quality standards and service, but also to the organizational development process and the continuous upgrading of employee's skills. All textile products are made from organic cotton, and the products are ISO 9001 certified and fully conform to the international Demeter guidelines.