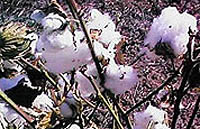 buy_x
Ofertas de venta
Para obtener la identificación de la empresa, haga clic sobre el número de la oferta
Oferta n°
Categoría
Certificación
País de origen
Producto
Validez de la oferta
Fecha de actualización
92443
Textil
Other
La India
otros Textil
2019-10-10
2017-09-19

Descripción

: Based in India, we are a GOTS and Fair-trade certified manufacturer of organic cotton apparel and accessories. Our factories are SEDEX SMETA 4 Pillar compliant.

We have worked with several brands across multiple countries in Europe (Germany, UK, France, Czech Republic); Canada and US as a specialized supplier of :
1.Bags

At Deeps, we consistently try to align ourselves to our clients' needs and core values. Further, our capability is distinguished by our following key performance indicators:

1. We produce a wide variety of knit fabric products manufactured at scale to meet specialty requirements of our clients ranging from organic cotton variants to viscose, modal, pima cotton, knit denim etc.
2. We also offer our clients the flexibility with respect to smaller volumes.
3. We have the capacity to undertake urgent manufacturing requirements.
91910
Textil
Other
Turquia
otros Textil
0000-00-00
2017-07-26

Descripción

: we are a Producer in Turkey/Izmir specialised also in Gots certified Goods.

Our Company has three departments for each type of garment and fabric. so we are able to manage lots of styles.

one department is specialized for woven fabrics, one departement is specialized for knitted fabrics and one department is specialized for denim fabrics.

Each department has it`s own staff. But they can collaborate for special styles with fabric quality mixes to avoid problems.
91271
Textil
Ecocert
Burkina Faso
otros Textil
2018-05-03
2017-07-17

Descripción

: Organic cotton in 200 to 250 kg. We currently have 300 tons of organic cotton fiber for sale and we invite any interested buyer to get in touch with me for an offer.

Best regards,

Hubert Pagbelguem
60897
Textil
Imo
Turquia
Ropa
2018-02-02
2017-03-30

Descripción

: 100% organic cotton baby products 0-4 years old. Sales from stocks, no minimum order quantity. Stocks ready for shipment. We are looking for long term realtionship with distributors and shops to become our sellers.
60899
Textil
Imo
Turquia
Ropa
2018-10-12
2017-03-30

Descripción

: organic Baby, toddler products, underwear.
79966
Textil
Other
La India
Ropa
2019-01-05
2017-03-23

Descripción

: WE ARE GOTS CERTIFIED KNITTED GARMENT MANUFACTURER FROM TIRUPUR,INDIA WHO CAN SUPPLY ORGANIC CLOTHING PRODUCTS WITH TC.

WE CAN PRODUCE ANY KIND OF ORGANIC PRODUCTS IN KNITTED GARMENTS LIKE MENS T-SHIRT, POLO SHIRT, BABIES ROMPER, BABIES JUMPSUIT, KIDS BODIES, PYJAMAS ETC.,

WE ARE ALSO CERTIFIED FOR OEKO-TEX, SA8000 FOR OUR FACTORY. WE ARE ALREADY WORKING WITH LOT OF BRANDS IN EUROPEAN COUNTRIES LIKE FRANCE, ITALY, DENMARK, NETHERLANDS, NORWAY, POLAND ETC.,

WE ARE READY TO SERVE YOU PUTTING OUR BEST EFFORTS. SO IF YOU ARE INTERESTED TO PRODUCE YOUR CLOTHING PRODUCTS IN INDIA PLEASE CONTACT US.

THANKS AND BEST REGARDS,
SUBBU.
MANAGER - MARKETING.
90384
Textil
Other
La India
Tejidos
2018-12-31
2017-03-23

Descripción

: Talk about beauty in Organic cotton! This bedding set keeps up with your need of comfort, without skipping a beat. Ideal for dreamers and achievers. Quintessential Delight helps you sleep sound, with its ultra soft and completely organic material. Styled with luxury, for a smooth, flawless looking finish on your bed.

Feel of the Fabric:
Crisp, Supple, Plush

The set includes:
Twin: 1 fitted sheet, 1 flat sheet, 1 pillowcase
King/Queen: 1 fitted sheet, 1 flat sheet, 2 pillowcases

Color: White
250 Thread Count, Percale Weave
Made from 100% Organic Cotton
67471
Textil
Other
E.E.U.U.
otros Textil
2019-03-07
2017-01-09

Descripción

: Maggie's Organics, based in Ypsilanti, Michigan, provides durable and affordable socks and apparel products made from organic fibers including organic cotton, organic wool, hemp and linen, since 1992. Its socks, tights, T-shirts, camisoles and criss-cross tops can be found throughout the Unites States, predominantly in natural food stores such as Whole Foods and Central Market. Maggie's tops are made in Nicaragua, while the socks and tights are made in the U.S. and Peru.
78572
Textil
Other
La India
Ropa
2018-01-29
2016-12-12

Descripción

: We are GOTS certified company; manufacturing customer collections for Organic or non-organic clothing from zero to final product.
Cotton, organic cotton, Organic linen, organic wool, Tencel items can manufacture.
We are located in Izmir/TURKEY and working with fairtrade rules.
78756
Textil
Other
La India
Tejidos
2018-04-25
2016-11-29

Descripción

: We are Manufacturer and Exporter of Organic Knitted Fabrics.
69156
Textil
Other
Latvia
Tejidos
2018-03-01
2016-11-29

Descripción

: Orgamint is a new business that has begun to manufacture organic cotton PERCALE 220 TC linens in Latvia. These linens are of the highest quality and hand-made incorporating original designs. The Orgamint is located in Latvia, a country ranked by Yale University's Environmental Performance Index (EPI) in 2008 the eighth greenest country in the world. Since 2010 on December 8 Orgamint entire production has been granted gots (Global Organic Textile Standard). Assortment of products are bed linen and sleepwear for the whole family, hotels and SPA. The current terms of our production volume is ~ 2000 sets per month. Package includes: sheets, pillowcases and bed sheets. to sizes and prices, In each country, bed linen standard sizes are different, so we are ready to adjust the size of the customer's request. Depending on the volume order delivery time is between 4-8 weeks. Shipping is done from the Latvian, Riga City and the customer's desired location.
69513
Textil
Other
Latvia
otros Textil
2018-02-23
2016-11-29

Descripción

: Orgamint produces 100 % organic cotton bed linens and home textile.
69876
Textil
Other
Tailandia
Ropa
2018-03-20
2016-11-29

Descripción

: Garment and Uniform

Green Sprout is a member of Sustainable Fashion Business Consortium, a sub-entity hosted by the Clothing Industry Training Authority (CITA) legal entity.

Green Sprout provides enviromental friendly outfit to cope with the needs of helping our Mother Earth.

Fabric Type

100% Organic Exchange Certified Organic Cotton. (Our Registration Number: CU 815695)

Recycle cotton

Cellulose Fiber

Recycle polyester.

Accessories and Packing

Biodegradable pp bag, Recycle/FSC paper with soy ink printing, seed paper

Natural Color
All of the 100% Certified Organic Cotton can come in natural color (white, brown and green) without dye.

Custom Dyeing
Green Sprout can still do any color you choose selected through Pantone Textile hues, tints, and shades.

Green Sprout can make almost any environmentally friendly garment for you in your choice of natural fibers and colors
88698
Textil
Other
Francia
Tejidos
2018-12-31
2016-11-07

Descripción

: we offer organic babies cloths,bedding with our brand Eveil&Nature.
The products delivered from France
Minimum order :300 Euro
69767
Textil
Other
La India
otros Textil
2018-03-01
2016-11-07

Descripción

: 1) Duvet Covers in 100% Cotton, Silk, Linen and Organic Cotton.