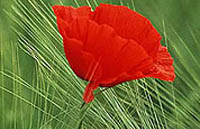 buy_x
Ofertas de venta
Para obtener la identificación de la empresa, haga clic sobre el número de la oferta
Oferta n°
Categoría
Certificación
País de origen
Producto
Validez de la oferta
Fecha de actualización
76465
Productos cosméticos
Other
Paquistan
Cuidados del cuerpo
2017-09-09
2015-09-08

Descripción

: Certified Organic Cold Pressed Beauty Oils
61835
Productos cosméticos
Other
La India
otros Productos cosméticos
2017-11-21
2015-09-02

Descripción

: We are pleased to introducing ourselves as a leading cultivator, manufacturer of Natural Henna Powder & Natural Herbs Products in Bulk & Consumer packing since 1979.

Henna and Herbs products :For body art and hair color.

1. Natural Henna Leaves whole and Crushed.
2. Natural Henna Powder.
3. Natural Red Henna Powder.
4. Neutral Henna ( Cassia) Powder.
5. Natural Indigo ( Basma ) Powder.
6. SPA - Organic henna powder for hair color and body art - tattoo.
7. Organic Herbs Hair color powder.
8. Henna soft hair color powder.
9. Henna hair dye powder.
10.Instant Henna Paste cone.
11.Cosmetic grade Herbs powder for skin and hair care.
12.Herbal Henna powder.
13.Senna leaves, Pods whole and powder.

Our experience has enabled us to provide our customers a total solution for creating new brands with high product image, which is so good and closed enough to compete with those of International brands.

Our vision is to open a global network to those who we can share the same philosophy and concept of bringing the users Health, Beauty and Nature.

If you feel interested in our business, please contact & join us.
82358
Productos cosméticos
Other
Latvia
otros Productos cosméticos
2018-12-31
2015-08-24

Descripción

: Orio organic company offer a natural raw product with huge further potential in biomedicine and natural cosmetics field -10 000 years old organic mud.

Sapropelic muds are a 100% natural product rich with amino acids, enzymes, A,E, B group vitamins, mictoelements, lipids and humic acids, naturally occurring carbohydrates, minerals – potassium, magnesium, sodium, bromine, calcium and other salts.


This pure natural and ecologically clean mud can be used for:
- new cosmetic products
- new pharmaceutics - to develop new medicines
- for veterinary pharmaceuticals

Our products also can be applied in their pure form for skin, body and hair care as:
1. Face and body packs;
2. Hair strengthening and growth stimulating masks;
3. Anti-dandruff products;
4. Anti-cellulite products.
82353
Productos cosméticos
Other
Ghana
otros Productos cosméticos
2017-02-10
2015-08-24

Descripción

: Organic shea butter produced from the northern part of Ghana.
74805
Productos cosméticos
Other
La India
Cuidados del cuerpo
2018-02-02
2015-07-17

Descripción

: Shahnaz herbal is internationally acclaimed, leader in Ayurvedic/Herbal-Skin, hair and body care. The ingredients of product ranges are derived from herb, flower & fruit extracts, essential oils & other natural substances developed in state-of-the-art manufacturing and R&D units.
Recently high end skincare range is developed called Plant Stem Cells products, based on a sensational anti-ageing formula.

The Group has presence in more than 100 countries through exclusive outlets, presence in world's leading stores, franchise salons, spas, shops, beauty institutes and direct product distributors. The group has showcased products in all major trade shows and has won many international awards. Kindly check attached company profile for more details.
82035
Productos cosméticos
Other
Marruecos
Cuidados del cuerpo
2018-02-02
2015-07-15

Descripción

: Produits cosmétique bio a base d'huile d'argan bio et huile de figue de barbarie bio.
82033
Productos cosméticos
Other
Marruecos
Cuidados del cuerpo
2018-02-02
2015-07-15

Descripción

: huile d'argan cosmétique bio, Certifié par ECOCERT NOP, AB et USDA.
81874
Productos cosméticos
Other
La India
otros Productos cosméticos
2018-06-12
2015-06-30

Descripción

: Nirja henna natural powder is used for body decoration, temporary tattooing on the skin as well as on hair. The herbal natural henna powder is derived from henna leaves grown on an evergreen shrub 3" to 5" tall which is slow growing, bright green, foliage, dense and compact with dainty. The leaves of this shrub are dried naturally and then finely meshed to get the henna natural powder. The henna natural powder contains no artificial ingredients which can harm the skin or hair. The henna paste made from henna natural powder has been used as a mark of celebration in different festivals and occasions like Diwali, Eid, weddings etc. since years.
71182
Productos cosméticos
Other
Italia
otros Productos cosméticos
2017-03-10
2015-04-14

Descripción

: PRIMA SPREMITURA BODY CARE LINE DOESN'T CONTAIN:
- SLS/SLES Parabens Silicon
- Isothiazolinons Artificial Colours Fragrances
- NOT tested on Animals
- Dermatologically tested
- Microbiologically tested
- Made with Detergents of only Vegetable Origin
- Scented only with natural Essential Oils
- With Organic Tuscan Extra Virgin Olive Oil "IGP"

Therefore the products don't contain any artificial colours but we have added at the formulation only raw materials/colouring tones of natural origin.
60923
Productos cosméticos
Other
Italia
Cuidados del cuerpo
2017-03-27
2015-04-08

Descripción

: Production of natural artisan olive oil soaps made by hand. Solid and liquid soaps with 95% of fresh extra virgin olive oil and adding fragrances, essential oils adn earth powders from Sicily. Products are made in Sicily. We also produce natural body care products, like body, hair and massage oils, lip and skin balms, skin tonics, creams.