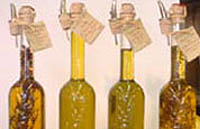 buy_x
Ofertas de venta
Para obtener la identificación de la empresa, haga clic sobre el número de la oferta
Oferta n°
Categoría
Certificación
País de origen
Producto
Validez de la oferta
Fecha de actualización
82913
Aceites
Other
Sri Lanka
Otras aceites
2018-02-02
2015-10-08

Descripción

: Smith food (Private) Limited has been an established and popular company with an excellent track record for the best customer satisfaction. We have never compromised on the quality and the services provided to the customer. We believe in keeping the customers happy and providing them with products at a very competent price.

We Specialize in Manufactured.

Organic Virgin coconut oil, Non Organic virgin coconut oil, Organic Whole kernel virgin coconut oil, Non organic whole kernel virgin Coconut oil Pure creamed coconut, Organic & Non Organic Coconut flour and Natural virgin Coco Hair Oil as well.

We are proudly informing you that our all products are free from added preservation and no additives, as well as available as conventional & 100% organic (USDA Organic certificate).

In addition to above certifications we are able to obtained and maintain ISO 22000, , JAS,USDA,EU Control Union Certification, Europe Union quality certificate, HACCP System certificate, Sri Lanka Standards GMP
Certification, and several local awards.

skype. ifraz.ir
82848
Aceites
Ecocert
Marruecos
Otras aceites
2018-02-02
2015-10-02

Descripción

: Huile d'argan alimentaire
61002
Aceites
Other
E.E.U.U.
Otras aceites
2017-01-24
2015-10-02

Descripción

: Canola Oil
Carnauba Wax NEW!
Coconut Oil, Extra Virgin
Coconut Oil, Refined/Deodorized
Olive Oil, Extra Virgin
Olive Oil, RBD
Palm Fruit Shortening, Trans-Fat-Free
Palm Fruit Powdered Fats, Trans-Fat-Free
Palm Fruit Oil RBD
Palm Fruit Oil Extra Virgin
Palm Fruit Olein
Palm Fruit Stearin
Palm Kernel Olein
Palm Kernel Oil
Palm Kernel Stearin
Peanut Oil
Sesame Oil, Virgin
Sesame Oil, Toasted
Soybean Oil
Soy Lecithin
Sunflower Hi-Oleic Oil
82037
Aceites
Other
Tunez
Oliva
2018-02-02
2015-07-15

Descripción

: Organic Extra Virgin Olive Oil

Quantity 30 tons
Packaging in bulk or in buttles
Delivery time, 3 to 5 days
Mode of transport, container
Departure Price
81373
Aceites
Other
Marruecos
Otras aceites
2017-02-15
2015-05-11

Descripción

: We are an oil marketing company certified organic argan southern Morocco on the world market, we sell also the prickly pear oil in bulk or bottled will adapt to your needs . do not hesitate to contact us for more information.