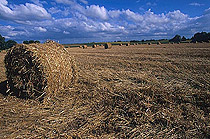 buy_x
Ofertas de venta
Para obtener la identificación de la empresa, haga clic sobre el número de la oferta
Oferta n°
Categoría
Certificación
País de origen
Producto
Validez de la oferta
Fecha de actualización
83378
Aceites
Other
Paises Bajos
Otras aceites
2020-05-27
2018-08-14

Descripción

: Organic coconut oil
83379
Aceites
Other
Paises Bajos
Palma
2020-10-10
2018-08-14

Descripción

: Organic palm oil
71871
Textil
Other
Espana
Ropa
2020-03-02
2018-08-14

Descripción

: Ropa 100 % ecológica
Para hacer yoga
62521
Productos dietéticos
Other
Francia
Complementos alimenticios
2020-07-07
2018-08-14

Descripción

: EUROP-LABO produces natural and organic food supplements, foods and cosmetics.
61415
Textil
Other
Egipto
otros Textil
2020-12-30
2018-08-14

Descripción

: organic cotton garments, fabrics and yarn
61416
Productos dietéticos
Other
Egipto
Complementos alimenticios
2020-04-04
2018-08-14

Descripción

: Natural vitamins and OTC products as well as phytotherapy
64289
Textil
Other
Egipto
Ropa
2020-04-12
2018-08-14

Descripción

: NATURETEX, founded originally under the name of CONYTEX in 1998, is a high quality producer of fabrics, fashionable home textiles, dolls and colorful baby wear using only organic cotton. The design and development of the products is done in-house in its own studio, and produced and marketed under its own brand Cotton People Organic (CPO), NatureTex, Organic Baby, or under private labels such as "Under the Nile" or "Alnatura". NATURETEX competes successfully in the global market for organically produced textiles through the design, manufacturing, and marketing of beautiful and high quality products from Egypt, the home of today's premium cotton production.

NATURETEX´s staff is not only committed to customer satisfaction and high quality standards and service, but also to the organizational development process and the continuous upgrading of employee's skills. All textile products are made from organic cotton, and the products are ISO 9001 certified and fully conform to the international Demeter guidelines.
64290
Especias condimentos
Other
Egipto
Otras especias condimentos
2020-05-02
2018-08-14

Descripción

: LOTUS, was originally founded in 1977. It was the first company of Dr. Ibrahim Abouleish and started with the name of SEKEM. The company processes all kinds of organic herbs and spices from biodynamical cultivated plants. LOTUS Upper Egypt, established in 2007, is mainly concerned with drying the herbs and spices of the SEKEM farms in Upper Egypt.

It produces, imports and exports organic and biodynamic and thus natural and chemical free, herbs, spices and seeds for its sister companies ISIS and ATOS, as well as for the export market according to International Demeter Processing Guidelines. Taste, aroma and their natural medicinal effectiveness are the highest priorities.

Applied standards
•Fairtrade criteria by FLO
•International Demeter Standard
•Kosher
•Hand-in-Hand by Rapunzel
•Bio Suisse
•National Organic Program of the USA
•EU regulation on organic farming
•Quality management standard ISO 9001
•Environment management standard ISO 14001
•Health and safty management standard OHSAS 18001
64292
Semillas
Other
Egipto
Otras semillas
2020-01-01
2018-08-14

Descripción

: El-MIZAN is a plant raising company aiming at providing Egypt's vegetable producers and SEKEM for Land Reclamation with healthy, profitable in- and outdoor grafted seedlings. The company was founded 2006 as a joint venture company between Grow Group Holland and Sekem Group Egypt.

The principle of grafting is to use a vigorous rootstock with high absorbing and transporting capacities, so that it is able to provide the chosen plant variety with its needed water and nutrients. This combination of a vigorous rootstock and a strong variety leads to an increase in crop productivity of up to 10%. Such grafted plants are more resistant against soil diseases like root rot, viruses, fusarium and are better adoptable to extreme climates.

Grafting means lower cost per plant due to higher productivity and better plant health and lower cost per area through lower plant density.

In the production we follow the latest phytosanitarian and agricultural standards
56829
Cereales derivados
Other
La India
Cereales (trigo, cebada, maíz, escanda)
2020-06-10
2018-08-14

Descripción

: Certified organic by ONECERT


We offer a wide range of Basmati Rice and flour includes like wheat, bajra, maize etc. Our cereals and flour are produced with using proper methods which are applicable in food safety management. Goods are procured, checked, cleaned and then transported after approving all quality standards. These products have high demand all over world.
Rice- White
Brown & Red Rice
Wheat Flour
Maize Flour
Rice Flour
Jowar Flour


Established in 2000, aaha impex pvt. ltd. is a renowned name in the field of Indian food spices, Indian chutney, groceries and processed food products. known for our premium quality, timely supply of orders, competitive prices and customer oriented approach, today, we have established ourselves as a highly reliable and respected player in the industry.
56830
Especias condimentos
Other
La India
Especias, pimienta
2020-07-31
2018-08-14

Descripción

: Certified organic by ONECERT

Our line of spices captures flavours and sensation from all parts of India and bring them straight to your kitchen to guarantee the perfect intense, and pesticide free seasoning of your meal.

Our Spices and Herbs available as 'Whole','Flakes' or 'Ground', as per specifications. Vibrant in Colour, Flavour and Aroma. These Organic Spices and Herbs are amongst the best in the world,cleaned, graded and packed for retail or bulk sales. Our bulk supply comes in vacuum packed bags.
Chilly
Cumin Seed
Fennel Seeds
Coriander
Cardamom
Curry Leaf
Nutmeg
Turmeric
Black / White Pepper
Ajwain
Mace
Cinnamon
Cloves
Yellow/Black Mustard Seeds
63977
Productos de cultivo - intrans
Other
La India
Fertilizantes , abono
2020-02-10
2018-08-14

Descripción

: We are the largest producer of organic fertilizers in India
Vermicompost plus is the organic manure made by cowdung,organic waste,husk and the most essential thing that is Earthworms
Species of Earthworms is Esiana Fatida
63979
Comestibles
Other
La India
Otros comestibles
2020-11-21
2018-08-14

Descripción

: From being in the back end of the value chain for over 10 years, Morarka Organic has now got into the front end, i.e., retailing of certified organic products under its own brand 'Down to Earth'. While this initiative is expected to provide direct linkages to the thousands of certified organic producers, it will also enable quality conscious consumers to access the very best quality of food deserved by them at reasonable prices.
77541
Productos lácteos
California Certified Organic Farmers (ccof)
E.E.U.U.
Mantequilla, crema
2020-01-01
2018-08-14

Descripción

: We are pleased to offer these alive and organic nut butters:

Almond Butter
Cashew Butter
Pistachio Butter
Tahini

If you are interested, please call +1.510.526.7106 or visit our website:http://www.livingtreecommunity.com to gain a concept of our work.

Thank you,

Living Tree Community Foods
83862
Productos cosméticos
Ecocert
Marruecos
Cuidados del cuerpo
2020-02-02
2018-08-14

Descripción

: When you buy certified organic products such as certified argan oil, organic prickly pear oil or organic almond oil, your spending represent a vote for a healthier planet because organic agriculture and processing practices.

We offer 100% pure certified bulk argan oil witch is certified by Ecocert & US NOP.