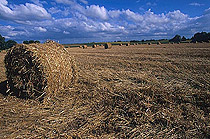 buy_x
Ofertas de venta
Para obtener la identificación de la empresa, haga clic sobre el número de la oferta
Oferta n°
Categoría
Certificación
País de origen
Producto
Validez de la oferta
Fecha de actualización
74355
Plantas aromáticas medicinales
Other
Grecia
Plantas aromáticas
2019-03-10
2018-01-18

Descripción

: I am a Producer of organic herbs from Greece.
66001
Plantas aromáticas medicinales
Other
Paises Bajos
Otras plantas aromáticas medicinales
2019-01-10
2018-01-18

Descripción

: All kinds of in open air grown herbs such as Basil, Chervil, Dill and Parsley.
73965
Productos de cultivo - intrans
Other
Paquistan
Fertilizantes , abono
2019-10-01
2018-01-18

Descripción

: We are Certified manufacturer of Organic Fertilizer named Heera Organic Fertilizer.
93786
Productos de cultivo - intrans
Other
La India
Fertilizantes , abono
0000-00-00
2018-01-18

Descripción

: we are the manufacturers of completely organic plant promoters and veterinary products/ feeds. Our products are the mixtures of herbs and minerals , and the bio fertilizers are from plant extracts.we supply to the clients as per their requirements in kg formats and unit wise.please allow us to provide you your required organic bio-fertilizer and veterinary products and contact on aashanayak@novarc.co.in.
94174
Frutas y verduras
Other
Rumania
Verduras frescas
2019-10-10
2018-01-15

Descripción

: we produce on demand fresh vegetables
94173
Plantas aromáticas medicinales
Other
La India
Plantas medicinales
2019-12-15
2018-01-15

Descripción

: Sir,
Natural Himalayan Herbs & Fruit Co.is based in the High altitude state of Himachal Pradesh in India focussed on Natural products of Himalaya, Currently we are supplying medicinal plants to big Ayurvedic companies in India and supplying spices like Permelia prelata PAN India,From the beginning we have maintained belief in the sustainable harvesting of Nature's gifts for the benefits of future generation s to come.Our all medicinal plants are shipped with forest permits obtained from the respective Divisional Forest Officer. We have been working in the all the areas including remotest areas of himalayas for last three years and have excellent knowledge of distribution pattern, local relations, resourcing and rapport with forest department.
In our endeavour to exchange Nature's gift distributed among different distribution areas, we plan to start the export of medicinal plants, aromatic plants, essential oils , gums and resins found in the Indian Himalayas,
We can provide the following:

MEDICINAL AND AROMATIC PLANTS:

1). Wild Fritillaria Roylei / Chuan Bei Mu ( Chinese name ) found in remote areas of Pangi valley and Manikaran valley.

2) Wild Trillium Govanium / Thun lo ( Chinese name ) used similarly with Paris Polyphylla but cremish from inside when broken.

3) Saussera Lappa ( Saussera Costus) : Falls under CONVENTION OF INTERNATIONAL TRADE IN ENDANGERED SPECIES SCHEDULE, BUT IT IS cultivated in the high altitude Lahaul Region of himachal and can be supplied with requisite CITES approvals For cultivated species and LEGAL PROCUREMENT PERMITS.

4) PICRORHIZA KURROA : INDIAN NAME KUTKI : HIGH CONTENT PICRORHIZA KURROA CAN BE SUPPLIED WITH LEGAL PROCUREMENT PERMIT.

5) INULSA RACEMOSA : INDIAN NAME PUSHKARMOOLAM : CULTIVATED IN UPPER HIMACHAL

6) SOAP NUTS ( SAPINDUS MURKOSSI )


7) BERBERIS ARISTATA CHIPS : BERBERINE CONTENT 1.5%


8) Valerian roots

9) Heracleum Candicans : Raw material for Methoxsanel.

10) Hedychium Spicatum


11)NETTLE LEAF

12) CINNAMON TAMALA : BAY LEAF : TEJ PATTA.

13) BERGENIA CILIATA : PASHAN BED ( INDIAN NAME )

14) RHEUM EMODI.

15) Aesclus Hippocastanum; Horse Chestnut.
16) Kapur kachri
17) Birmi/ talispatra
Thanking You
Aman Singla
93699
Frutas y verduras
Comité De Agricultura Ecológica De La Comunidad Valenciana
Espana
Frutas frescas
2019-04-30
2018-01-10

Descripción

: Clementine BIO different formats and packaging.

We are producers, packers and traders.
66656
Ingredientes
Other
Reino Unido
Otros ingredientes
2019-03-23
2018-01-10

Descripción

: Pomegranate Seed Punica granatum H&B, EEC USA
66657
Plantas aromáticas medicinales
Other
Reino Unido
Aceites esenciales
2019-09-09
2018-01-10

Descripción

: Eucalyptus Citriodora Eucalyptus citriodora H&B, NOP, EEC Madagascar
Eucalyptus Globulus Eucalyptus Globulus H&B, NOP, EEC Spain
Eucalyptus Radiata Eucalyptus Radiata H&B, NOP, EEC Australia
Eucalyptus Smithii Eucalyptus Smithii H&B, NOP, EEC South Africa
64236
Especias condimentos
Other
La India
Otras especias condimentos
2020-02-10
2018-01-10

Descripción

: Organic Spice & Herbs

Onion - Flakes
Onion - Minced
Onion - Powder
Henna Black
Henna Natural
Henna Red
Psyllium Husk
Psyllium Husk - Powder
Psyllium Seed
Psyllium Seed - Powder
Senna Leaves
Senna Pods
Ajwain - Whole
Arrowroot Powder
Bird's Eye Chilli - Whole
Black Pepper - Cracked
Black Pepper - Ground
Black Pepper - Whole
Cardamom
Cinnamon - Whole (4" Cut)
Cinnamon - Powder
Cloves - Handpicked
Cloves - Powder
Coriander
Coriander - Powder
Cumin
Cumin - Powder
Fennel
Fennel - Powder
Fenugreek - Yellow
Fenugreek - Yellow - Powder
Ginger - Dried Slices
Ginger - Powder
Green Pepper
Mace - Powder
Nutmeg - Shelled
Nutmeg - Powder
Red Chilli - Flakes - Hot
Red Chilli - Flakes - Mild
Red Chilli - Powder - Hot
Red Chilli - Powder - Mild
Red Chilli - Whole - Hot
Red Chilli - Whole - Mild
Turmeric - Fingers
Turmeric - Powder
Vanilla Beans
White Pepper - Ground
White Pepper - Whole
64237
Cafè, té, chocolate
Other
La India
Azúcar
2019-02-23
2018-01-10

Descripción

: Organic raw Cane Sugar
72278
Ingredientes
Other
La India
Vainilla
2019-12-20
2018-01-10

Descripción

: Vanilla beans - Mix Grade

Packing - Vacuum sealed bags
MOQ - 1MT

All certificates availabe on request
56829
Cereales derivados
Other
La India
Cereales (trigo, cebada, maíz, escanda)
2019-06-10
2018-01-10

Descripción

: Certified organic by ONECERT


We offer a wide range of Basmati Rice and flour includes like wheat, bajra, maize etc. Our cereals and flour are produced with using proper methods which are applicable in food safety management. Goods are procured, checked, cleaned and then transported after approving all quality standards. These products have high demand all over world.
Rice- White
Brown & Red Rice
Wheat Flour
Maize Flour
Rice Flour
Jowar Flour


Established in 2000, aaha impex pvt. ltd. is a renowned name in the field of Indian food spices, Indian chutney, groceries and processed food products. known for our premium quality, timely supply of orders, competitive prices and customer oriented approach, today, we have established ourselves as a highly reliable and respected player in the industry.
63978
Frutas y verduras
Other
La India
Otras frutas y verduras
2019-07-31
2018-01-10

Descripción

: The origin of Morarka Foundation's field activities from Nawalgarh, a semi-arid region on the periphery of the Thar Desert in India, has been a blessing in disguise. Extreme climates, very high temperatures, less than 500mm annual rainfall with only about 20 rainy days in a year, undulating lands, sandy soils and very little water for irrigation offered perfect conditions for testing the new technologies and methodologies for organic management. Anything which could succeed here would have a very high success potential elsewhere, and this has been amply evident in the overall success achieved in last 10 years. Beginning with just about 500 farmers about 10 years ago, today there are now over 1,00,000 farmers spread all over India cultivating over 2,50,000 acres land under organic management. These farmers are producing over 300 different crops, out of which over 100 crops have already been brought under the organic value chain management.
63979
Comestibles
Other
La India
Otros comestibles
2019-11-21
2018-01-10

Descripción

: From being in the back end of the value chain for over 10 years, Morarka Organic has now got into the front end, i.e., retailing of certified organic products under its own brand 'Down to Earth'. While this initiative is expected to provide direct linkages to the thousands of certified organic producers, it will also enable quality conscious consumers to access the very best quality of food deserved by them at reasonable prices.