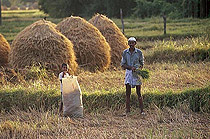 Encontrar vendedores de ecologicos
La guía Greentrade
Haga clic en el número de oferta para obtener los datos de la empresa.
Para obtener las direcciones de correo electrónico, tan sólo ha de suscribirse o nos puede contactar al tel. : +33 1 47 50 02 73
Fax : 33 1 47 50 28 67
Oferta n°
Categoría
Certificación
Producto
59854
Comestibles
Ecocert
Pastas para untar

Descripción

: A specialist in chestnuts, CONCEPT Fruits introduces its new chestnut creams flavoured with all natural ingredients without colourings or preservatives to preserve the authentic taste of the chestnut.
59856
Frutas y verduras
Ecocert
Frutas o verduras en conserva

Descripción

: MARRONS ENTIERS NATURELS BIO CUITS SOUS VIDE
59857
Frutas y verduras
Ecocert
Frutas o verduras al vacío

Descripción

: MARRONS ENTIERS NATURELS BIO CUITS A LA VAPEUR
59859
Productos preparados
Ecocert
Platos preparados

Descripción

: Cooked chestnuts

Based on feedback from professionals, CONCEPT Fruits has developed a range of cooked chestnuts, refined and tasty recipes adapted to changes in the catering trade.


In the heart of the Rhône-Alpes Region, the leading French area for organic products has long been involved in organic preparation and distribution..

Eating Organic with the CONCEPT Fruits range reveals the authentic flavour of the products..
- Our original recipes are prepared with strictly selected ingredients,
- There are no chemicals to change the taste and appearance of our products ,
- We respect the seasonal nature of the products.
59819
Bebidas
Other
Bebidas alcohólicas (aperitivos, cerveza, cidra, champagne, aguardiente, vino)

Descripción

: Cachaça Orgânica Brasileira (Brazilian Run) certificada (certified bu BCS-Oko Garantie) por BCS Oko Garatie Gmbh. (Germany), produzida em unidade familiar, com 100% de cana-de-açúcar orgânica (organic sugar cane. Certified Kosher
59860
Plantas aromáticas medicinales
Other
Plantas medicinales

Descripción

: Kingdom: Plantae
Division: Magnoliophyta
Class: Magnoliopsida
Order: Gentianales
Family: Apocynaceae
Genus: Voacanga
Species: V. africana
Binomial name
Voacanga africana
59858
Frutas y verduras
Ecocert
Puré de frutas

Descripción

: PUREE DE MARRONS BIO
59855
Especias condimentos
Ecocert
Cocidos (mostaza y legumbres condimentos)

Descripción

: MARRONS CUISINES AUX OIGNONS DOUX
59842
Frutas y verduras
Other
Frutas secas

Descripción

: Dried fruits and all sorts of edible nuts, organically certified.Own organic production of walnut kernels, cherries, prunes and apple.
59841
Productos de cultivo - intrans
Other
Otros productos de cultivo

Descripción

: Bionetix UK is a trading name of Pulsonic Technologies Ltd, which was formed by Managing Director Dr. John Duffy in 1993.

Bionetix UK specialise in the bacterial formulated products as an alternative to harmful chemicals for the treatment of problems in your home, garden and pond.
59838
Plantas aromáticas medicinales
Other
Otras plantas aromáticas medicinales

Descripción

: Carlo Sessa have increased their activity in promoting the cultivation in Italy and abroad of medicinal and aromatic plants, involving and co-ordinating several farmers, giving them the technical, scientific and financial supports.
The company represents also several qualified Italian and foreign companies and import/export their products all over the world.
59836
Bebidas
Other
Bebidas sin alcohol (agua, zumo de frutas, verduras, bebidas de cereales, soja)

Descripción

: Established in 1984, we have continued to pioneer the hot beverage market for the last 25 years. We have demonstrated innovation by leading the way in green tea, white tea and organic teas and infusions, and we were the first tea in the UK to carry the Fairtrade Mark.
59833
Textil
Other
Ropa

Descripción

: organic onesies
with fun DIY Heat transfers designed by Baby Boomba

All Onesies are natural in colour with different colour ribbing. Our onesies come in both 100% certified organic cotton or viscose from bamboo blend. Each onesie comes with its own do-it-yourself heat transfer graphic that mommy and daddy can do as a fun project. Graphics can go on either the front of back of the onesie. Graphics are copyright © Baby Boomba. All Onesies are final sale.

about organic cotton
Organically grown cotton is cotton grown in soil that has been certified free from pesticides, herbicides and other harmful toxins. Organic cotton farming aslo builds strong and healthy soil through crop rotation. These onesies are designed for easy on-and-off (envelope neckline), dyed with non-toxic azo-free dyes, 3/8" (2cm) neck and sleeve binding, durable double-stitched bottom hem, nickel-free snaps. 100% certified organic cotton.
44106
Ingredientes
Ecocert
Ingredientes para productos cosmeticos

Descripción

: IBR's active ingredients (Patented Technology) characterized by their innovative and original approach

The active ingredients are meticulously tested and checked for skin compatibility and efficacy and are incorporated in the products of some of the world's leading cosmetics companies. To read more please proceed to our News section.

Following ecological standards, an upcoming trend in cosmetics IBR has already an ingredient certified according to the NOP and ECOCERT standards, and appears on the ECOCERT list of licensed manufacturers. (see p.33 in the list) as well as listed on ECOCERT's "Raw materials for natural and organic cosmetics"
59830
Textil
Inac
Ropa

Descripción

: Moda green trade campany is located in Manisa Turkey.
We are in a organization totally organic products buying and selling services.
We are best of %100 organic natural color underwear\'s.
Please don\'t hasitate to contact with us...