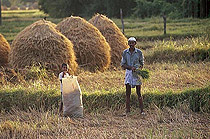 Encontrar vendedores de ecologicos
La guía Greentrade
Haga clic en el número de oferta para obtener los datos de la empresa.
Para obtener las direcciones de correo electrónico, tan sólo ha de suscribirse o nos puede contactar al tel. : +33 1 47 50 02 73
Fax : 33 1 47 50 28 67
Oferta n°
Categoría
Certificación
Producto
59175
Frutas y verduras
Other
Frutas o verduras en conserva

Descripción

: Artisanal and incredibly tasting tomato sauce from the hills of Southern Italy - the best one for pizza and pasta dressing
59174
Productos preparados
Ics Control System Insurance Srl
Otros productos preparados

Descripción

: Artichokes preserve in extravirgin olive oil - artisanal and tasteful production from Southern Italy
59173
Ingredientes
Other
Vainilla

Descripción

: A) Vanilla Beans

Product Specifications:
- Type: Planifolia Vanilla Beans
- Quality A Grade Size: Range from 14cm to 16cm in length & above.
- Without any rupture (Cracks or Splits)
- Oily Texture
- Excellent Powerful Smelly Scent
- Color: Dark Brown
- Vanillin Content: 2% to 2.4.0%
- Moisture: 25% to 30%
- Minimum Order Quantity: 200kg
- Supply Ability: 1 to 2 tons per month shipment
- FOB ( Chennai )---Shipment

B) Extract Grade Vanilla Beans (for Vanilla Oil Extract)
Product Specifications:
- Type: Planifolia Vanilla Beans
- Mixed vanilla beans (all grades and sizes)
- Rupture cracks & split vanilla beans (all grades and sizes)
- Over dried vanilla beans (all grades and sizes)
- 14cm and below (good & bad quality planifolia )
- Minimum Order Quantity: 500kg
Origin-India
- Supply Capacity: 1 to 2 tons shipment on a monthly basis
- FOB Selling (Chennai)
59156
Plantas aromáticas medicinales
Ecocert
Aceites esenciales

Descripción

: Nous sommes producteur et transformateur d'huiles essentielles biologiques certifiées par Écocert Canada. Nous offrons 15 variétés d'huiles essentielles et quelques variétés d'hydrolats.
59120
Productos cosméticos
Other
otros Productos cosméticos

Descripción

: Vente et Fabrication Produits Cosmetiques 100%BIO
59085
Semillas
Qualite France
Otras semillas

Descripción

: Notre société créé en 1984 agit dans le but d\'œuvrer à la restitution des sols par le réemploi des matières organiques fortement délaissées depuis les années 50. Les terreaux et amendements 100% Biologique distribués sous la marque TONUSOL incorporent tous du Lombric Compost. Le Lombric Compost \"produit emblématique de l\'agriculture biologique\" est la transformation des fumiers par les vers de terre, dix fois plus riche que le fumier traditionnel, il permet d\'alléger et de régénérer la terre ainsi que de stimuler la croissance des plantes. Nous sommes d\'autre part certifiés par Qualité France depuis le début de notre activité.
59088
Comestibles
Other
Otros comestibles

Descripción

: Organic Shoyu and Tamari

Sales in Bulk
10
208
1000
18 litres egible steel drums
litres egible steel drums
litres egible steel drums
tons egible steel drums
59087
Cereales derivados
Other
Cereales (trigo, cebada, maíz, escanda)

Descripción

: Raw Materials (import and domestic sales)
1. JAS organic soybeans,Conventional, Non-GMO soybeans
2. Organic buckwheat, conventional bucwheat
3. JAS Certified Rice, conventional rice
4. JAS Certified Coffee Beans
5. Conventional Black soybeans,mungbeans,Nada beans
6. Wheat, Wheat Flours, Japan-made wheat flours
7. Organic Sugar
8. Chili powder, chili grits
9. Citron skin, paste, fruit juice, oil
10. Organic Black Teas
11. Organic Honey
12. Organic Wasabi Powder
13. Defatted soy cakes
59086
Comestibles
Other
Otros comestibles

Descripción

: Our daily diets, like tofu, natto, miso and soy sauce, etc. are made from the raw material soybean. How to provide safe, reasonable food is becoming an important topic in modern society.
The organic JAS, authorized raw materials of soybean, wheat etc. of Kenyu Trading Co.,Ltd are raised in fertile land without using any pesticides and fertilizer (at the present, the genetic recombination of soybean is not cultivated in China.).

Regarding imported raw materials, we use the IP handling system. The harvested soybeans from contracted farms are collected, delivered, selected and loaded into containers. Then the containers are handed to the appointed authorized organic warehouse of Kenyu Trading Co.,Ltd.
Furthermore, we are also obligated to include the certifications of seed, producer, overseas exporter, the certification of container transportation, and the manual of distribution channel.

The organic raw material of Kenyu Trading Co.,Ltd was certified by JAS and NOP in 2003. We make the effort to supply organic raw material which is considered healthy, safe and environmental friendly.
25093
Cereales derivados
Other
Cereales (trigo, cebada, maíz, escanda)

Descripción

: Kenyu Trading Co.,Ltd was founded by three veteran salesmen whose mission is to achieve further development and innovation in the business of natural and organic food materials, health food and Japanese traditional food with their nearly 20 years of experience.
59083
Frutas y verduras
Other
Frutas secas

Descripción

: Super Star Trading Co.Ltd is one member of the IFOAM, which is the only whole funded enterprises in the edible seeds, nuts, dried fruits industry in China, both organic as well as conventional.

SSTC has been the pioneer in agricultural development with industry changing innovations such as: fresco packed PK, state of the art processing plant build on HACCP/BRC/IFS specifications, electronic color sorters, laser scanners, digital metal detectors, complete trace ability for conventional crops etc.

All this combined with a group of well trained officials makes SST your natural choice for edible seeds, nuts, dried fruits and beans from China.
59069
Aceites
Comité De Agricultura Ecológica De La Comunidad De Madrid
Oliva

Descripción

: Producción y Elaboración de Aceite de Oliva Viurgen Extra Convencional y Ecológico. Uno de los mejores de España.
Envasamos en botellas de cristal de 250 ml, 500 ml y 750 ml.
Envasamos en PETS de 2 Litros y Pets de 5 Litros.
Nos adaptamos a cualquier petición del cliente y cargamos a granel igualmente.
59068
Especias condimentos
Dio Certification And Inspection Organisation For Biological Production Methods
Otras especias condimentos

Descripción

: Organic Culinary Herbs producers from Greece.
True Greek Organic Oregano
59050
Frutas y verduras
Other
Verduras frescas

Descripción

: organic asparagus
58973
Cereales derivados
Control Union
Otros cereales derivados

Descripción

: We are a group of 03 Peruvian companies (Kieber Pacific and Brisas del Lago) that work together and with 09 years of experience in the local market dedicated mainly to the process of grains such us Quinoa (white/black and red), Amaranth, Sesame seeds, bakery products and other line as Rice and canned Trout .

Our main warehouse is located in Lima Peru, where we carry out the cleaning process of raw material through a cleaning machine and an optical color sorting machine and packed of the final product. At our warehouse located in Puno we perform the process of pre selection, washing and drying of the grain. In this warehouse we also have machines that elaborate derivatives products of Quinoa and Amaranth such as flakes, puffs and flour.

At province we have a group of farmers and closely monitor the raw material and all the process is guaranteed under strict international requirements of quality assurance. At the moment we are Kosher certified and organic certified by Control Union from Holland.