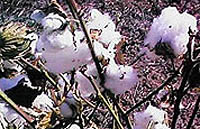 Encontrar vendedores de Textil ecologicos
La guía Greentrade
Haga clic en el número de oferta para obtener los datos de la empresa.
Para obtener las direcciones de correo electrónico, tan sólo ha de suscribirse o nos puede contactar al tel. : +33 1 47 50 02 73
Fax : 33 1 47 50 28 67
Oferta n°
Categoría
Certificación
Producto
70032
Textil
Other
Ropa

Descripción

: 100% organic cotton and cotton apparels and garments
as per azo free conditions and norms.

We will do production at buyer designed patterns
t-shirts,polos, pyjamas, kids wear, children wear, night wears etc..
69875
Textil
Other
Ropa

Descripción

: Garment and Uniform

Green Sprout is a member of Sustainable Fashion Business Consortium, a sub-entity hosted by the Clothing Industry Training Authority (CITA) legal entity.

Green Sprout provides enviromental friendly outfit to cope with the needs of helping our Mother Earth.

Fabric Type

100% Organic Exchange Certified Organic Cotton. (Our Registration Number: CU 815695)

Recycle cotton

Cellulose Fiber

Recycle polyester.

Accessories and Packing

Biodegradable pp bag, Recycle/FSC paper with soy ink printing, seed paper

Natural Color
All of the 100% Certified Organic Cotton can come in natural color (white, brown and green) without dye.

Custom Dyeing
Green Sprout can still do any color you choose selected through Pantone Textile hues, tints, and shades.

Green Sprout can make almost any environmentally friendly garment for you in your choice of natural fibers and colors.
69766
Textil
Other
otros Textil

Descripción

: HOME TEXTILES:

1) Duvet Covers in 100% Cotton, Silk, Linen and Organic Cotton.
69765
Textil
Other
Tejidos

Descripción

: We export all type of organic Cloths.
69764
Textil
Control Union
Ropa

Descripción

: We export all type of organic Cloths.
69337
Textil
Ecocert
Ropa

Descripción

: NOW! La marque spécialiste en vêtements bio et éthiques personnalisés ainsi qu'en goodies développement durable dédiée aux entreprises, collectivités et associations pour leurs achats responsables promotionnels.

NOW! propose des vêtements et goodies « human inside » respectueux de l'environnement. Tous les vêtements NOW (t-shirts, sweatshirts, accessoires) sont en coton biologique certifié. Les ateliers dans lesquels ils sont conçus offrent des conditions de travail et de rémunération dignes.
NOW! Ce sont aussi des produits éthiques à personnaliser, fabriqués à base de PET recyclé, de bambou, de bois FSC ou d'autres matières naturelles, pour faire de vos cadeaux d'entreprise des vecteurs d'image valorisant !
Les produits NOW sont les meilleurs porte-parole des achats responsables des clients qui nous font confiance.
69125
Textil
Ceres
otros Textil

Descripción

: Orgamint is a new business that has begun to manufacture organic cotton PERCALE 220 TC linens in Latvia. These linens are of the highest quality and hand-made incorporating original designs. The Orgamint is located in Latvia, a country ranked by Yale University's Environmental Performance Index (EPI) in 2008 the eighth greenest country in the world. Since 2010 on December 8 Orgamint entire production has been granted gots (Global Organic Textile Standard). Assortment of products are bed linen and sleepwear for the whole family, hotels and SPA. The current terms of our production volume is ~ 2000 sets per month. Package includes: sheets, pillowcases and bed sheets. to sizes and prices, In each country, bed linen standard sizes are different, so we are ready to adjust the size of the customer's request. Depending on the volume order delivery time is between 4-8 weeks. Shipping is done from the Latvian, Riga City and the customer's desired location.
67596
Textil
Other
otros Textil

Descripción

: Combed and carded Gada for curtain linnings and upolstery works.
67595
Textil
Other
Tejidos

Descripción

: cotton fabrics both organic and common
67258
Textil
Other
otros Textil

Descripción

: We have a huge line from below organic items;

- Kid's and baby wear :accessories,soft toys,top and bottom
- Sports and classic shirts men-women-kids various design of fabric.
- Polo shirts ;from pique jersey or cotton
- T-shirts from 100% organic cotton
- Sweatshirts;crew neck,all kinds of hooded,zip through
- Sports wear ;jogging suits ,yoga tops and bottoms
- Sleepwear sets and pyjama sets
- Basic woven pants
- Simple under wear collections.
- Women-girl dress.


By year 2002 we began to produce organic products and currently 90% of our orders are organic.We are one of the major company in organic producer & exporter in Turkey. Seyfeli Textile's work quality, customer satisfaction and delivery on time comes first. Big brands that are recognized worlwide, emphasis on quality boutiques, to show the accuracy of this approach.
67197
Textil
Control Union
otros Textil

Descripción

: Organic yarn cotton
Organic cotton fabrics
46507
Textil
Control Union
Ropa

Descripción

: ORIMPEX manufactures 100% organic cotton and bamboo clothing.
65436
Textil
Control Union
otros Textil

Descripción

: Organic Cotton Fabrics
Organic Lint
65306
Textil
Other
otros Textil

Descripción

: We,Times Fiberfill Pvt. Ltd.are GOTS,Fair Trade,SA8000,ISO-9001:2008 certified Home Furnishing and Technical Textile manufacturing and export company.

we are able to cater to our customers a complete, wide and diverse line of home furnishings and fancy goods products for personal and everyday usages. We offer unique, comfortable, durable and stylish organic sleep products under AQL system.
17664
Textil
Imo
Ropa

Descripción

: Qualitex As , Estonia is a ultra modern knitting , dyeing & garmenting plant consisting of 60 circular knitting machines , Thies dyeing machines , Santex range of finishing machines , Testing Lab , Gerber CAD /CAM cutting system & Sewing machines .
Production Capacity for Organic Cotton :
a) 120 tons per month of Finished dyed knitted fabrics in 100% Organic Cotton & its blends with Lycra in Single jersey , pique , interlock , Ribs & fleece .
b) 60-80000 pieces per month of Knitted garments / T-shirts .
We use Skal certified organic cotton yarn . Also we are certified from IMO Switzerland for IVN / GOTS for dyeing of 100% Organic Cotton Fabrics .