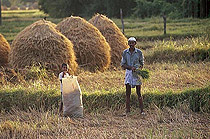 Encontrar vendedores de ecologicos
La guía Greentrade
Haga clic en el número de oferta para obtener los datos de la empresa.
Para obtener las direcciones de correo electrónico, tan sólo ha de suscribirse o nos puede contactar al tel. : +33 1 47 50 02 73
Fax : 33 1 47 50 28 67
Oferta n°
Categoría
Certificación
Producto
95971
Productos dietéticos
Ceres
Extractos de plantas frescas

Descripción

: Moringa Oleifera naturally pure Moringa "Miracle tree" whereby every part of the tree is used for natural health care and well being from the roots,seeds, leaves, bark , for oil, powder seeds, from for the human condition, for animal feed and even for purifying water
95972
Bebidas
Ceres
Bebidas a base de plantas (tisanas, concentrados, elixires)

Descripción

: Natural Organic Moringa is used for many varieties of teas super drinks, shakes or any type of liquid according to personal; tastes
95973
Bebidas
Ceres
Otras bebidas

Descripción

: Moringa Oleifera , "the Miracle Tree"..derivatives have been used for generations as a natural healing food supplement for many human conditions as well as animal feed supplement and for the purification of water
Moringa is widely used in the cosmetics field for hair and skin care as well, shampoos ,lotion, skin creams and serums and nail care Containing all the amino acids and many vitamins , A,B,D, and as many dozens of studies have shown worldwide.
Organic argan oil too is mostly used in the cosmetic laboratories for product formulations for private label cosmetics for hair and skin care as well
95974
Comestibles
Other
Pastas para untar

Descripción

: Natural Organic moringa can be used as spread, or sprinkled on toast or any edible commodity , soups, salads.pizza, pasta, bread sops etc.,
95975
Comestibles
Ceres
Otros comestibles

Descripción

: Moringa can be used in all forms of foods, salads,soups etc cooking oil, super drinks coolers, teas etc., confections candy, etc just sprinkle it on in powder form or add the oil to whatever.
95976
Plantas aromáticas medicinales
Ceres
Plantas medicinales

Descripción

: Moringa Oleifera the world Miracle tree whereby every part of the tree is useful for traditional, Natural health care even the purification of water. Hundreds of studies have been performed worldwide out lining truly worth while health benefits of Moringa Oleifera not only for humans but as an animal and fowl food supplements as well.
From aiding in diabetes, lower high cholesterol, to blood circulation. Moringa is an anti oxidant and helps in the prevention of infection and diseases Containing all the amino acids, with high levels of A, B C and help reducing overweight and obesity as well as stimulating your libido.
95977
Aceites
Ecocert
Otras aceites

Descripción

: Natural Organic Argan oil for salads, cooking, coos cous,spreads etc
95978
Ingredientes
Ecocert
Ingredientes para productos cosmeticos

Descripción

: Natural Organic oils and powders for cosmetic lab and private label manufactures
95979
Ingredientes
Ecocert
Otros ingredientes

Descripción

: Organic cosmetic and private labelformulations in bulk for skin and hair care for shampoos, anti aging, anti wrinkles, skin creams skin irritations and minor burns, acne stretch marks
95980
Semillas
Ceres
Semillas en granel

Descripción

: Organic Moringa seeds, in bulk with or without shells
96479
Plantas aromáticas medicinales
Other
Plantas aromáticas

Descripción

: Supplier of organic herbs for over thirty years
We offer over 350 aromatic and medicinal herbs, spices, teas and essential oils exclusively from organic farming.

For the past thirty years, our company has maintained long lasting relationships, developed solidarity with producers and has now over 500 customers worldwide. We qualify for many certifications (AB, Demeter, ESR Biosolidaire, JAS, Biosuisse) and are able to offer valuable services to our customers, such as various cut sizes, steam sterilization and vacuum packaging.

Please feel free to come and meet us at the heart of the leading French Department in organic farming where we will welcome you openheartedly in our new environment-friendly building filled with positive energy.
95609
Cafè, té, chocolate
Ecocert
Cacao, chocolate

Descripción

: feves de cacao bio .
la feves de cacao est le produit essentiel a la fabrication du chocolat.
la demande mondiale de chocolat etant en hausse permanente les principales offres de feves sont issues de l'agricultures intensives avec utilisitions massives d'intrants chimique.
notre cooperative se propose de mettre sur le marche des feves de cacao,cafe cajou bio .nous produisons sans apport d'intrant chimique,avec un accent particulier sur la protection du couvert forestier.

pour les informations complementaires merci de nous contacter au +225 07326218
95611
Productos lácteos
Other
Otros productos lácteos

Descripción

: Looking for NOP Certified
Organic Yeast Extract
Organic Butter without salt
Organic Dairy products
Organic Sunflower Oil
94900
Bebidas
Other
Bebidas alcohólicas (aperitivos, cerveza, cidra, champagne, aguardiente, vino)

Descripción

: We are a 670ha wine and fruit estate specialized in a high quality premium organic Merlot wine. We also grow and produce excellent Cabernet Sauvignon, Shiraz, Cab Franc and Pinotage. Please check out website: www.canetsfontein.com

We are currently in our third year of organic conversion. Next harvest, March 2019, will be fully certified as organic by Control Union.

Buyers can choose between the following products:

- Wine from organic grapes: Bottled wines from organic grapes, cellared traditionally with addition of sulphur and oaked in new and 2nd fill barrique barrels for 18 months. Samples available for testing in South Africa and Europe. Dispatch to other areas can be arranged. Up to 100.000 bottles can be produced p.a.

- Fully organic wine: Wine from organic grapes, produced without any sulphur or other additives, fully natural. We have produced 300 bottles of the 2018 fully organic Merlot as samples for tasting. International dispatch can be arranged at request. We can produce up to 50.000 bottles of this wine by order.

- Organic bulk wine: Up to 100.000 litres

- Organic grapes: Up to 150 tonnes
96372
Especias condimentos
Other
Especias, pimienta

Descripción

: We are 100% bio dried split ginger supplier from West Africa able to meet any demand with high satisfaction. If any queries please to contact us.