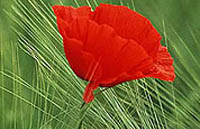 Buy organic Cosmetic products
Offers to sell
To obtain the company's identification, click on the offer number.
Offer N°
Category
Certification
Origin
Product
Validity
Date offer
66506
Cosmetic products
Ecocert
Canada
Body care
2019-05-05
2016-08-12

Description

: This cleanser is for daily use on sensitive skin to removal of oils, dirt or makeup. This preparation is an outstanding combination of natural certified organic (EcoCert) ingredients.
66481
Cosmetic products
Soil Association Certification Ltd
Great Britain (UK)
other Cosmetic products
2018-02-15
2016-08-12

Description

: Our range of organic and natural beauty products improves your skin condition rather than causes harm to your skin or contributes to destruction of the living planet. With our beauty range, we have at our disposal a team of scientists with more than 30 years of scientific, pharmaceutical and cosmetic experience; believing passionately that the majority of allergies and skin complaints are the direct result of the harsh and synthetic chemicals found in many cosmetics and toiletries.The products we sell are made in the UK in small batches to ensure freshness and only solely natural organic plant and vegetable derived ingredients are used to give maximum therapeutic benefits to the skin.
64934
Cosmetic products
Other
France
other Cosmetic products
2018-02-02
2016-08-12

Description

: Range of Organic products (cosmetic products, toiletry, cleaning products, etc...)
64936
Cosmetic products
Other
France
other Cosmetic products
2018-02-02
2016-08-12

Description

: AREUH EN BIO

Le Laboratoire GRAVIER a développé la gamme AREUH EN BIO pour répondre aux besoins spécifiques de la peau fragile des bébés. Sur bases ultra-douces 100 % végétales, cette gamme a été formulée pour la toilette quotidienne et le soin des bébés. Elle utilise des actifs BIO rigoureusement sélectionnés, qui respectent la peau des bébés, et sont reconnus pour leurs vertus apaisantes et protectrices.
65130
Cosmetic products
Other
France
other Cosmetic products
2018-01-31
2016-08-12

Description

: Senteurs du Sud, ligne de produits élaborée suivant les principes de respect de la nature, d'authenticité et de qualité, puise son concept des diverses régions du monde.

Respect de la nature : utilisation de verre recyclé, de fibres naturelles, d'ingrédients issus de l'agriculture biologique,

Respect des hommes : fabrication de sacs par les CAT (centre d'aide par le travail),
achat de produits directement auprès des fabricants dans les pays du sud (huile d'argan),

Respect des animaux : produits non testés sur animaux, pas d'extrait animaux dans les formules.

La Gamme Argan bio
Huile d'argan pure 100% bio
Beurre d'argan
Gel exfoliant
Lait démaquillant
Lotion tonique hydratante
Savon
Contour des yeux
Crème visage
Huile bien-être massage
Lait corporel
Shampoing crème
Après-shampoing
Déodorant
Crème pour les mains
65058
Cosmetic products
Other
Germany
other Cosmetic products
2018-02-15
2016-08-12

Description

: Argand'Or Face Cream - deeply moisturizing and
nourishing - suited for even the most sensitive skin

Antioxidant rich organic Argan oil is the base of the Argand'Or Face Cream. Argan oil is blended with the finest ingredients such as moisturizing Aloe Vera, nourishing Shea butter, Rose oil and precious Macadamia oil to prevent dehydration and to deeply nourish the face's epidermis for a long lasting beautiful look. Argand'Or Face Cream helps to prevent the early onset of wrinkles and skin aging, revitalizes the skin and leaves it pleasantly supple and firm.

Argand'Or Face Cream is suited for all skin types, absorbs quickly amd can be used as make-up base. Apply morning and/or evening on face and neck.



BDIH certified natural cosmetics such as Argand'Or Face Cream do not contain mineral oil based ingredients, synthetic colors or fragrances and are not tested on animal. Argand'Or Face Cream is dermatologically tested and approved by Dermatest
87379
Cosmetic products
Other
Latvia
Body care
2018-12-31
2016-08-05

Description

: Pure organic argan oil
Pure organic prickly pear oil
76461
Cosmetic products
Ecocert
France
Body care
2018-05-12
2016-07-06

Description

: Flacon de 30 ml Huile de Pépins de Figues de barbarie BIO

Flacon de 100 ml Huile d'argan BIO

Huiles sérum capillaire 140 ml BIO

Crème de jour 60 ml BIO

Huiles minceurs 140 ml BIO
86966
Cosmetic products
Other
South Africa
Body care
2018-02-02
2016-07-06

Description

: Mbiri is a range of skincare products made using natural Namibian plant ingredients, especially wild-harvested Namibian myrrh, which is sustainably harvested by the Himba women of north-western Namibia. The Mbiri brand is approved by Phytotrade Africa, Beauty Without Cruelty and The Vegan Society.

The precious essential oil extracted from Namibian myrrh is known for its skin-loving properties. And is used in all of the Mbiri body care products. The Mbiri brand also uses powerful botanicals like marula and Kalahari melon, sourced from a local women's co-operative.
86817
Cosmetic products
Other
Spain
Body care
2018-01-01
2016-06-22

Description

: NGREDIENTES: BUTYROSPERMUM PARKII (SHEA) BUTTER*.

El 100% del total de los ingredientes procede de la Agricultura Ecológica.

Contains natural latex.
*Cosmético Natural y Ecológico certificado por ECOCERT Greenlife según el referencial Ecocert disponible en: http://cosmetics.ecocert.com
86815
Cosmetic products
Other
Spain
Body care
2018-12-31
2016-06-22

Description

: INGREDIENTS: CLAY (RED CLAY).
COSMOS NATURAL certificado por Ecocert Greenlife según el estándar COSMOS.
86658
Cosmetic products
Other
India
Body care
2018-12-31
2016-06-15

Description

: Ayurvedic products
cosmetic products
75613
Cosmetic products
Other
South Africa
Body care
2018-10-10
2016-06-15

Description

: CILAOS is an innovative range of light-textured and organic skincare products developed for all skin types, including the most sensitive skins. The range is dedicated to minimize occasional irritation and help restore the skin's natural balance. Cilaos offers daily solutions that are enriched with Cilaos Thermal Spring Water to help soothe and regenerate the skin. The presence of minerals and plant extracts helps neutralise the skin and encourages hydration, while fighting against the effects of ageing process.

The facial skincare range is perfect for anyone wishing to purify, tone, moisturize, protect, and regenerate her or his skin. Immediately absorbed, the skin is left moisturized, nourished, and radiant.
85334
Cosmetic products
Ecocert
France
Body care
2018-06-30
2016-06-15

Description

: Les savons artisanaux EQUAE contiennent de 10 à 25% de lait de jument biologique; ils sont fabriqués en Limousin (France). De nombreux modèles de savon sans parfum ni colorant sont destinés aux personnes ayant une peau sensible, sèche ou irritée, aux personnes allergiques ou atteintes d'eczéma ou de psoriasis. Des savons parfumés aux huiles essentielles sont également proposés à la vente. Les ingrédients de ces savons sont choisis avec soin parmi des huiles végétales de qualité, biologiques et produites localement, quand c'est possible. Les savons peuvent être présentés sous la forme classique de pain de savon (100g) ou sous des formes plus originales (fleurs, feuilles, ...)
86247
Cosmetic products
Other
India
Body care
2019-12-31
2016-05-31

Description

: AVA - Ayur.Veda. Aroma
- Naturally Beautiful

AVA is founded on the core concepts of life - water and love , the only physical and emotional element that sustains life and each of our core collection symbolises a phase of our life .

Our CORE Collections are :

SPRING POND - youth elixir
lemongrass & mint

DEEP GORGE - callous ride
orange & cinnamon

WHITE RAIN - love showers
jasmine & vanilla

LOVE LAKE - life vows
rose & lavender

FROZEN RIVER - longing reminiscence
sandalwood & lily

AVA ESSENTIALS - pure made glycerine & cream soaps

AVA ORGANIC
AVA ORGANIC HAIR MASK
AVA ORGANIC OIL PACK
AVA ORGANIC ANTI-DANDRUFF PACK
AVA ORGANIC DETAN & FAIRNESS PACK
AVA ORGANIC PIMPLE & ACNE PACK
AVA ORGANIC ANTI - AGING PACK
SUMMER COLLECTION? (limited collection)?

COTTON CANDY - peach & strawberry
face & body wash , face & body moisturiser with SPF 30 , hand & foot lotion , face & body scrub

SUNNY SIDE - orange & grapefruit
face & body wash , Voluminising Shampoo ,face & body moisturiser with SPF 30 , face & body scrub

PURE SANDS - lily & camomile
face & body wash , face & body moisturiser with SPF 30 , deep pore cleanser, face & body scrub


COOL WATERS - mint & aloe vera
face & body wash , Anti - dandruff shampoo , face & body moisturiser with SPF 30 , after shave lotion

AVA is a natural and organic - skin and hair care brand , built on the interwoven principles of ancient Indian Ayurveda which impart physical health benefits and olfactory notes of Aromatherapy promotes emotional wellbeing. It's a unisex brand and each of the blends are uniquely combining one original Indian note and a western note.

All our Natural skin care products are FREE of SLS , SLES , PARABEN , SULPHATE with the highest quality of ingredients, purest essential oils, certified preservatives,pharma grade colours , dermatologically tested , cruelty free , kids friendly product line. Our ?organic range is sun - dried concoction of pure herbs , dried flowers and naturally found medicinal roots which impart pure and natural benefits and based on ancient indian medicine for health and beauty. 100% chemical free , no colors, fragrances , no preservatives added . Its in pure organic powdered form and has to be blended with natural ingredients for usage. Our organic range is a complete body range .

We been currently been associated with J W Marriott and Shangri-La .We are also associated with corporates giants - Intel and Microsoft .We ?currently retail from ?luxury Resorts , High end boutiques , Organic stores ?and retail from high street stores.