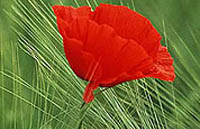 Buy organic Cosmetic products
Offers to sell
To obtain the company's identification, click on the offer number.
Offer N°
Category
Certification
Origin
Product
Validity
Date offer
43975
Cosmetic products
Bcs-oko Garantie Gmbh
South Africa
other Cosmetic products
2020-07-30
2018-02-22

Description

: Nautica Organics SA is very proud to bring into the market place BCS certified Organic and cold pressed oils. We process the major percentage of our oils personally on our Certified Organic farm near Clarens in South Africa.

These include the Nautica Organics' Organic Rose hip oil, Organic Flax seed oil (imported seed), Organic green Pumpkin seed oil (imported seed), Organic Sesame(imported seed) and Organic Sunflower oil as well as our Helichrysum essential oil.

Our Organic Coconut , Tea tree & Baobab oil come from very reliable sources in southern Africa as do our other non - organic products. To find out more about how our effective these natural products are, subscribe to www.mercola.com.

Our Organic teas originate in SA, some from our own farm. We are in fact the only producers of Organic Rose hip and Flax seed oil in SA. We are very proud to be associated with Esse organic skincare, Absolute Organix & Soil.
66426
Cosmetic products
Other
Belgium
other Cosmetic products
2020-05-08
2018-02-22

Description

: organic raw materials for cosmetic products and medicinal or aromatic plants for essential oils.
82846
Cosmetic products
Other
Morocco
Body care
2020-02-02
2018-02-22

Description

: Huile de pépins de figue de barbarie bio
82847
Cosmetic products
Ecocert
Morocco
Body care
2020-02-02
2018-02-22

Description

: Huile d'argan cosmétique bio
75109
Cosmetic products
Other
France
Body care
2019-12-20
2018-02-06

Description

: Seul producteur, créateur et transformateur de lait d'anesse frais et bio à assurer la traçabilité totale de la production à la transformation
72039
Cosmetic products
Other
Turkey
Body care
2019-12-29
2018-01-23

Description

: After Shave Cologne-Balm
83256
Cosmetic products
Other
France
Body care
2019-02-15
2018-01-23

Description

: Produits créés par le Docteur Séfora Carneiro Médecin née et ayant étudiée à Rio, de nationalité Brésilienne, membre de la SFME (Société Française de Médecine Esthétique).
Trois produits « cosméceutiques » (sous la marque Parisii Paris), vraiment différents et novateurs, notamment par :

Leur emballage
Celui-ci est sans doute unique au monde, car notre papier contient des graines vivaces, qui une fois planté et arrosé, poussera...

La philosophie des produits
Tous nos produits sont à base de produits originaires du Brésil
Nous recherchons à être le plus proche de la nature, à travers l'utilisation de composants Bio dès que cela est possible, combinés à des principes actifs brevetés, testés et reconnus sans aucun dommage pour la santé.
? Nos formules sont particulièrement riches et tous nos produits réalisés à froid, afin de ne pas en abimer les composants.
? Nos produits sont évidemment sans paraben, colorant, parfum… bref, les plus naturels possibles.

L'originalité de nos produits
Chacun des produits rend hommage au 7ème art en rappelant par son nom le titre d'un film.

1. The Living Delight
Crème de Nuit
A base notamment de :
Acide Hyaluronique - Gelée Royale Bio – Complexe pré et probiotique - Combinaison d'algues et saccharides patentées – Huile de Buruti – Resveratrol - Aloe Bardensis - Ascorbyl Tetraisopalmitate - etc. pour au total plus de 50 composants.

2. Beyond the C
Huile pour le Visage
A base notamment de :
Extrait de Réglisse Bio - Vitamine C - Thé Vert Bio - Huile de Rose Muscat - Huile de Figue de Barbarie - Huile de Son de Riz -
Huile de Papaye - Huile de Pépins de Raisin - Huile de Noix du Brésil - Huile de Buriti - etc. pour au total plus de 30 composants.

3. Body & Soul
Huile pour le Corps
A base notamment de :
Centella Asiatica Bio - Extrait du Marronnier d'Inde - Huile de Citrullus Lanatus - Huile d'Amande Douce - Rosa Muscat Bio –
Huile de Buriti - Absolue de Cacao - Extrait de Rosa Damascena - Absolue de Rose – etc. pour au total plus de 25 composants.

4. Et à venir : For Your Eyes Only, Sérum pour le Contour des Yeux.
62566
Cosmetic products
Other
Sweden
other Cosmetic products
2019-07-20
2018-01-23

Description

: We specialize in the development and marketing of exclusive cosmetic henna products and always aim at being the best at what we do.
72277
Cosmetic products
Other
Portugal
other Cosmetic products
2019-09-30
2018-01-18

Description

: We transform prickly pear produced in biological system.
We have prickly pear seed oil cold extraction
60923
Cosmetic products
Other
Italy
Body care
2019-03-27
2018-01-10

Description

: Production of natural artisan olive oil soaps made by hand. Solid and liquid soaps with 95% of fresh extra virgin olive oil and adding fragrances, essential oils adn earth powders from Sicily. Products are made in Sicily. We also produce natural body care products, like body, hair and massage oils, lip and skin balms, skin tonics, creams.
32945
Cosmetic products
Ecocert
France
Body care
2019-02-20
2017-12-11

Description

: Organic Karite butter
Organic care oil
Organic care cream
56151
Cosmetic products
Ecocert
France
other Cosmetic products
2019-02-09
2017-12-11

Description

: Certified Organic Plant Soap Bars (100g):

Lime flower
pinwood
fig milk
peach
Aloe vera
bergamote
lemon
lavander
shea butter
citrus fruits
A varied range of 10 distinctive Mediterranean fragrances, . Each bar is wrapped in an eco-friendly label -band
56153
Cosmetic products
Ecocert
France
Body care
2019-02-02
2017-12-11

Description

: Oléanat health and beauty oils have a beneficial effect on skin elasticity, cels metabolism and skin-structure restoration.
This wide range, 98% of whose ingredients are organic, of fers many natural properties to effectively fight daily external attack.
For improved preservation our plant oils are enriched with vitamin E, a natural antioxidant provided by wheatgerm oil.
They are perfume and colourant free and are not tested on animals. Essential faty acids particularly help rejuvenate body and skin cels. They are also an excellent base for essential oils
76465
Cosmetic products
Other
Pakistan
Body care
2019-09-09
2017-12-11

Description

: Certified Organic Cold Pressed Beauty Oils
93638
Cosmetic products
Other
Italy
Body care
2019-12-12
2017-11-21

Description

: Not by bread alone does man live" No less important than nutrition is our care towards our body and our beauty. Once again nature gives us the oils from which we can get creams that provide softness, moisture and protection from the elements with which we are in contact every day. Seeds such as sa?ower, the argan, shea nuts, hemp and almonds, are cold-pressed to preserve their components and their bene?cial properties without the use of synthetic chemicals. For this, the organic cosmetics are de?ned as eco-friendly and naturally hypoallergenic.