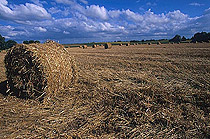 Buy organic
Offers to sell
To obtain the company's identification, click on the offer number.
Offer N°
Category
Certification
Origin
Product
Validity
Date offer
93883
Raw materials & supplements
Other
France
Raw materials for cosmetics
2019-01-01
2017-12-11

Description

: EXTRACTEUR D'HUILES VÉGÉTALES BRUTES NATURELLES
FABRICANT/GROSSISTE DE PRODUITS NATURELS BRUT
93881
Commodities
Other
France
Coffee & substitutes
2019-01-01
2017-12-11

Description

: Distributeur de café colombien
32945
Cosmetic products
Ecocert
France
Body care
2019-02-20
2017-12-11

Description

: Organic Karite butter
Organic care oil
Organic care cream
56151
Cosmetic products
Ecocert
France
other Cosmetic products
2019-02-09
2017-12-11

Description

: Certified Organic Plant Soap Bars (100g):

Lime flower
pinwood
fig milk
peach
Aloe vera
bergamote
lemon
lavander
shea butter
citrus fruits
A varied range of 10 distinctive Mediterranean fragrances, . Each bar is wrapped in an eco-friendly label -band
56153
Cosmetic products
Ecocert
France
Body care
2019-02-02
2017-12-11

Description

: Oléanat health and beauty oils have a beneficial effect on skin elasticity, cels metabolism and skin-structure restoration.
This wide range, 98% of whose ingredients are organic, of fers many natural properties to effectively fight daily external attack.
For improved preservation our plant oils are enriched with vitamin E, a natural antioxidant provided by wheatgerm oil.
They are perfume and colourant free and are not tested on animals. Essential faty acids particularly help rejuvenate body and skin cels. They are also an excellent base for essential oils
67564
Grocery products
Other
Netherlands
Other grocery products
2019-12-01
2017-12-11

Description

: Our organic potato chips are produced in a traditional way in a small family business. we use selected potatoes, grown in fertile organic land. We fry them in organic sunflower oil ( 100% non hydrogenated) which is very rich in the important polysaturated linolic acid. Since our production week is tailored to the needs, we can provide crisp fresh chips!

The cultivation of our raw materials, our production and the finished product are regularly monitored by Control Union, approved according to the EC legislation.


We produce over three hundred certified organic products that are mainly sold in health
food stores over 26 countries.
66475
Medicinal & aromatic plants
Ecocert
France
Other medicinal & aromatic plants
2019-03-20
2017-12-11

Description

: The purpose of the ELIXENS group and its subsidiary ELIXENS France, is to develop original olfactory and tasty solutions using quality aromatic raw material. Their historical involvement at the source of the raw material, with production and agricultural sites in different parts of the world, was confirmed in recent years by direct investments in the Comoros, Ukraine and recently in Provencal Drôme, in France. The commitment and ethical practices already proven in our group, are consistent with the objectives of the association "Bio Biopartenaire", installed in Valencia in the same Drôme region.
56359
Sugar & honey products
Other
Italy
Ice cream, frozen products
2019-05-05
2017-12-11

Description

: Biodynamic and fairtrade ice creams
vanela, chocolate, tartufo, mango....
62452
Fruit & vegetables
Other
Netherlands
Preserved fruit or vegetables
2019-07-20
2017-12-11

Description

: Production of canned mushrooms for restaurants, industrial and institutional purpose. Catering size package only.
67136
Drinks
Other
India
Plant base drinks (herb teas, concentrates, elixirs)
2019-05-02
2017-12-11

Description

: ORGANIC INDIA is proud and honored to be the first company to introduce the sacred Tulsi (Holy Basil) as a delicious Herbal Tea. The Tulsi Tea Collection includes original and delicious blends, all based on The Original Tulsi Tea: a proprietary combination of three varieties of Organic Tulsi.
67137
Dietetic & health foods
Other
India
Food supplements
2019-03-02
2017-12-11

Description

: ORGANIC INDIA offers a new and exciting product "Organic Chyawanprash" made up of powerful organic ingredients. Our Organic Chyawanprash is made from the original Ayurvedic recipe developed by the sages living in the forests of the Himalayas and is the real deal! It is rejuvenating, energizing and boosts the immune system, and often called "The Elixir of Life."
ORGANIC INDIA's Organic Chyawanprash
66508
Fruit & vegetables
Ecocert
Algeria
Exotic fruit and vegetables
2019-02-15
2017-12-11

Description

: Organic Deglet Nour dates
76996
Herbs, spices & condiments
Other
India
Other herbs, spices & condiments
2019-10-20
2017-12-11

Description

: Red Chilli powder- Red Chilli Powder is a key part of many dishes and adds a hot taste to a dish. Red Chilli Powder is a main part of Spices. It has a tradition to make food tasty.
Cultivation has been in organic process through out. Farmers were trained before cultivating these superb spices. We are the wholesale suppliers of various organic products.
73135
Oils for cooking & dressing
Ecocert
Netherlands
Palm
2019-07-10
2017-12-11

Description

: Crude palm oil
RBD palm oil
Palm oil stearin
Palm oil olein
62032
Services
Other
Bulgaria
Consulting
2019-07-07
2017-12-11

Description

: "Balkan Biocert" is the First national Inspection and Certification body which operates with well trained and highly professional staff and provides high quality and affordable services to interested organic farmers, processors and traders.