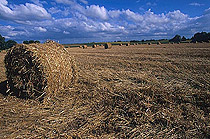 Buy organic
Offers to sell
To obtain the company's identification, click on the offer number.
Offer N°
Category
Certification
Origin
Product
Validity
Date offer
80944
Medicinal & aromatic plants
Other
Iran
Other medicinal & aromatic plants
2018-12-10
2015-04-08

Description

: High Quality Medicinal Herbs

Organic Medicinal Herbs
60923
Cosmetic products
Other
Italy
Body care
2017-03-27
2015-04-08

Description

: Production of natural artisan olive oil soaps made by hand. Solid and liquid soaps with 95% of fresh extra virgin olive oil and adding fragrances, essential oils adn earth powders from Sicily. Products are made in Sicily. We also produce natural body care products, like body, hair and massage oils, lip and skin balms, skin tonics, creams.