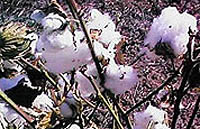 Find sellers of organic Textile
The Greentrade Directory
Click on the offer number to view the company's information.
To obtain the company's e-mail addresses you need to subscribe our services or please contact us at Tel.: +33 1 47 50 02 73
Fax : 33 1 47 50 28 67
Offer N°
Category
Certification
Product
20102
Textile
Other
Clothes

Description

: SOCIEDAD QUIMICA MERCANTIL Segun OHSAS 18001:1999. Tintes Biodegradables para uso exclusivo de prendas encontacto con la piel.
tintes Ecologicos.
PROMPEX
PROMPYME
COLEGIO DE BIOLOGOS DEL PERU
DET NORSKE VERITAS
18166
Textile
Imo
Clothes

Description

: Our company is specialised in the distribution of textile products made of 100% organic cotton associated with fair trade principles. Our products range from bed and bathroom linen to childcare products. Feel free to visit our website at:

http://www.textiles-zaessinger.com
9276
Textile
Other
other Textile

Description

: Grey Fabrics, Processed Fabrics in Bleach, Dyed and Printed. Raw Cotton, Carded and Combed Yarn.
9198
Textile
Other
other Textile

Description

: INTEGRATED SPINNING,KNITTING AND DYEING UNIT. Organic cotton yarn's capacity 12875 tons/annum,count 14s to 44s. Organic cotton Fabric(100% and blends)-capacity= 5535 tons per annum Organic cotton Garments- capacity 22 million pcs undergarments p.a. and casual wear 12.78 million pcs p.a.
9192
Textile
Other
other Textile

Description

: Maggie's Organics, based in Ypsilanti, Michigan, provides durable and affordable socks and apparel products made from organic fibers including organic cotton, organic wool, hemp and linen, since 1992. Its socks, tights, T-shirts, camisoles and criss-cross tops can be found throughout the Unites States, predominantly in natural food stores such as Whole Foods and Central Market. Maggie's tops are made in Nicaragua, while the socks and tights are made in the U.S. and Peru. To order of for additional infomation go to http://www.organicclothes.com
9181
Textile
Organic Growers And Buyers Association (ogba)
other Textile

Description

: Organic cotton mattresses, sheets, pillows, made in Ohio by a collective of Amish.
9088
Textile
Bio-gro New Zealand
other Textile

Description

: Tapestry Knitwear is the first and only knitwear company in the world to be BioGro certified in 2001. Tapestry's organic merino wool is sourced only from the South Island high country in New Zealand. We have certified farming systems that respects both animal welfare (mulesing is not practiced) and the environment. 'One of Me' is a unique organic baby wear range that is designed and produced by Tapestry Knitwear. This is the perfect gift for babies ensuring our precious little ones will sleep, laugh and play comfortably without the risk of unhealthy impurities.
8979
Textile
Other
other Textile

Description

: Assisi Garment industry got its starts in the year 1994 pioneering in the manufacture of Cotton garments using Organic cotton. We are non-profit rehabilitation program in Tamil Nadu India. The company is first of its kind in Tirupur, which is run by Fransican Sisters where 120 young women who are handicapped and / or economically disadvantaged. We primarily focus our production of organic cotton knitted products like T-Shirts that are so soft and sophisticated to feel and fall in love with it.At present we are certified with ISO 9001 – 2000 certification, the company is involved in the process of achieving SA 8000 certification. Our Organic cotton is certified by the ECO-CERT certification from Germany, we also confirm ECO –standard labels as that of SOIL Association Logo and OTA according to the specified guideline process such as that of IVN. We are enriched to be a member of the IFAT family.
8941
Textile
Other
other Textile

Description

: Sckoon is a stylish New York brand of Organic Cotton Baby clothes and toys, a wide range of organic cotton baby diapers, and the world's largest selection of organic cotton washable menstrual pads for women. All products are made of Demeter certified 100% Egyptian organic cotton - super-soft, absorbent, breathable, and the most luxurious cotton in the world. We do wholesale and retail via www.sckoon.com
8397
Textile
Imo
other Textile

Description

: Nova Bravo Ltd. Designs, manufactures and distributes high quality , exclusive Organic Cotton Home Textiles and all types of Clothing composed of 100% naturally grown organic cotton, non dyed, or unbleached, or organically dyed . The the production and processing of the company has been certified by IMO ( www.imo.ch ) that is an independent inspection and certification body for organic produce which has the accreditation of inspection and certification according to organic farming regulation EEC 2092/91; 45004 and 45011 (ISO 65) .
8071
Textile
Control Union
other Textile

Description

: Organic Cotton Fashion
8010
Textile
Fødevareregion årlius
other Textile

Description

: All goods are certified through SKAL (not as listed above - you did not show SKAL/India -). We produce a complete line of certified organic cotton tote bags. We also produce custom bags and custom product packaging. We sell only finished goods. We do not sell raw materials.
7686
Textile
Demeter Standards Ltd (dsl) Bio-dynamic Agricultural Association In Ireland (bdaal)
other Textile

Description

: organic cotton garments, fabrics and yarn
7644
Textile
Bcs-oko Garantie Gmbh
other Textile

Description

: Established in 2000, Weihai Shinyi Trade Co.,Ltd. has emerged as a leading manufacturer and trader of Chinese hemp textile products. With one of the major hemp knit fabric collections in the world, our large range of products includes fiber, yarn and woven fabric. With a turnover of USD10,000,000 per annum, we are currently selling our products all over the world. Moreover, as a result of our high quality, reliability and world class service, we are able to list the follows for the customers all over the world:(for more products please visit our web: http://www.fabric-sourcing.com/indexs.htm 1.Hemp woven Fabric (Calio, Muslin, Canvas, Twill, Denim, Herringbone) 2.Hemp knitted fabric(Jersey, mesh, fleece, jaquard, towel) 3.Hemp Yarn 4.Organic Cotton, blended with hemp: XY-5186 ORGANIC COTTON TWILL 21 X 12 114 X 56 Xy-5202 Organic cotton/hemp 45/55 spandex poplin 16 x 16 + 40D 54 X 52 Xy-5219 Organic cotton/hemp 45/55 plain 8 x 8 45 x 34 XY-5217 Organic Cotton canvas 10 + 10 x 8 88 x 32 XY-5212 Organic cotton/hemp 45/55 16 x 16 58 x62 XY-5209 Organic cotton/hemp plain 45/55 7 x 7 42 x 35 XY-5200 Organic cotton/hemp twill 45/55 21/2 x 21/2 51 x 47 XY-5195 Organic cotton/hemp denim 45/55 21/2 x 21/2 54 x 52 5.Hemp Blanket and mat 6.Hemp oil for cosmetics and food. 7.Hemp Paper
7397
Textile
Other
other Textile

Description

: We sell Hemp/Cotton Blend T-shirts, caps, polos, button down oxford shirts and tote bags for the imprinted sports wear and promotional product industry. We also have the capability to produce garments from soy, bamboo and 100% certified organic cotton.