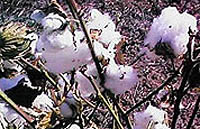 Find sellers of organic Textile
The Greentrade Directory
Click on the offer number to view the company's information.
To obtain the company's e-mail addresses you need to subscribe our services or please contact us at Tel.: +33 1 47 50 02 73
Fax : 33 1 47 50 28 67
Offer N°
Category
Certification
Product
61931
Textile
Inac
Clothes

Description

: We are manufacturer & Exporter of Organic Home textiles products in Karur - India.
As we are Organic Certified Manufacturer.
61932
Textile
Inac
Fabrics

Description

: We are manufacturer & Exporter of Organic Home textiles products in Karur - India.
61933
Textile
Inac
other Textile

Description

: We are manufacturer & Exporter of Organic Home textiles products in Karur - India.
61807
Textile
Control Union
other Textile

Description

: Organic cotton towels by Atlantis, are 100% Organic, and not just regular organic, but Super organic, as we call them.

These organic towels are available as Bath towel, hand towel, face towel, Spa towel, Beach towel, Bath sheet and towel fabric.

These towels are made from GOTS certified organic cotton, that has been grown, processed, dyed and finished throughout, using only plant and fruit extracts, and not a single "LOW IMPACT" chemical, as is the case with other organics.

Organic cotton towels of this kind are actually and truly entirely Organic, and no other textiles come close to being this organic.

The plant and fruits used to dye and process these towels are like pomegranate, onions, turmeric herb, madder herb, and natural minerals.
61003
Textile
Control Union
Clothes

Description

: Akcakaya Textiles is a Turkish organic cotton clothing manufacturer located in Izmir Turkey and specialized in men\'s, women\'s, children\'s and babies\' clothes. We produce t-shirts, sweatshirts, poloshirts, cardigans, hoodies, jogging suits, tops, bottoms, rompers and sleepwears.
60779
Textile
Other
Clothes

Description

: Zuci is committed to rejuvenating the philosophy of paying back to the earth for all the bestowments. Whilst adopting and promoting Khadi stay at the center of our existence, we envision a sense of achievement and esteem that comes with encouraging the rural folks and going natural when one wears labor-friendly and eco-friendly khadi. We shall see khadi going global on a large scale with this very message in coming years, that's Our Vision. Based in India, we are engaged with promoting the art of the village folks in spinning and weaving khadi and present it in its new form as organic fashion fabric across the globe. Main objectives of the company : * Produce and promote eco-friendly, natural fabric * Create better employment opportunities and improve standard of living for rural folks of India * Promote Gandhi's ideology of Khadi and 'Charkha' (spinning wheel) in face of global warming, climate change and environmental damage
60628
Textile
Control Union
Fabrics

Description

: We are approved 100% Organic cotton certified supplier and all the goods we will supply you will be with the certification only.
We are running now

-100% Organic Certified Cotton Sheet sets in 300 TC Satin quality,
- 100% Organic certified cotton sheet sets in 200 TC percale quality
-also doing some eco friendly organic cotton fabric bags in cotton duck quality fabrics
- organic cotton sheeting quality 115 GSM weight fabric

I will be obliged to have your requirement to offer you suitably.

Thank you.
60629
Textile
Control Union
other Textile

Description

:
We take the opportunity of introducing ourselves as one of the leading Manufacturers / Exporters of 100% Cotton woven canvas fabric and Tote bag from India,

Our products have been acclaimed globally and are known for esteemed quality in the world market and can be customized to the specifications of the clients.

We have a total of our own 48 looms ( Mainly Sulzer Projectile and rapier looms ) producing approximately 2 million meters per month of high quality cotton fabrics of width ranging from 30" to 126" in which we are mainly producing canvas fabric of different weight ( ranging from 4.5 Oz/sq yard to 24Oz/sq yard) for tote bag. We have our own sewing unit to produce the tote bag and Hometextiles item.

We exports our canvas fabrics and consume some of our fabric for Tote bag production( both organic and non organic category).

We are quite sure that, you are purchasing tote bag from your supplier at competitive price. We want to bring your kind attention that will be competitive in this category as we have our own fabric manufacturing unit. So we would like to request you to kindly give us an opportunity to serve your esteemed organization.

We will be happy to get associated with your organization and supply you fabric at best competitive price. Kindly advise your requirements

Awaiting for your kind feedback
46594
Textile
Other
Clothes

Description

: GOTS Certified organic T shirts & fabrics from India.
Great care is taken fr the love of people & environment. We only use medicinally rich herbs & naturals salts to give colour to the fabrics & the clothing.
46593
Textile
Other
Clothes

Description

: GOTS certified Organic cotton spa range. We offer towels , robes & various products for the professional & home spa.
Our textiles are treated with great care. For the love of people & environment we treat our fabrics only with medicinally rich herbs.
43960
Textile
Other
other Textile

Description

: "AURA HERBAL WEAR" is a GOTS (GLOBAL ORGANIC TEXTILE STANDARD) certified integrated textile unit located at Ahmedabad, India exporting to major markets of USA and European countries. Our major strength lies into ORGANIC TEXTILE & HERBAL DYEING. Our product range starts with organic and herbal dyed yarns; fabrics (woven/knits) and then we deal into different made ups as well from ready made man/woman/children garments to home textile, towels and spa utility textile etc.
www.auraherbalwear.com

We work on custom orders too
32823
Textile
Other
Fabrics

Description

:
We are a Textile manufacturing company based in India.

Our High lights:

1. We specialize in HERBAL DYEING on the ORGANIC TEXTILES(GOTS Certified)

2. We use only Medicinally rich herbs for dyeing on Organic textiles , retaining the medicinally properties with the colour.

3. We do our own stitching(GOTS Certified)

4.We do our own Weaving(GOTS certified )

5.Process patented
59979
Textile
Other
Clothes

Description

: Fair trade organic clothing.
59947
Textile
Other
Clothes

Description

: organic textile
59833
Textile
Other
Clothes

Description

: organic onesies
with fun DIY Heat transfers designed by Baby Boomba

All Onesies are natural in colour with different colour ribbing. Our onesies come in both 100% certified organic cotton or viscose from bamboo blend. Each onesie comes with its own do-it-yourself heat transfer graphic that mommy and daddy can do as a fun project. Graphics can go on either the front of back of the onesie. Graphics are copyright © Baby Boomba. All Onesies are final sale.

about organic cotton
Organically grown cotton is cotton grown in soil that has been certified free from pesticides, herbicides and other harmful toxins. Organic cotton farming aslo builds strong and healthy soil through crop rotation. These onesies are designed for easy on-and-off (envelope neckline), dyed with non-toxic azo-free dyes, 3/8" (2cm) neck and sleeve binding, durable double-stitched bottom hem, nickel-free snaps. 100% certified organic cotton.