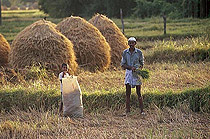 Find sellers of organic
The Greentrade Directory
Click on the offer number to view the company's information.
To obtain the company's e-mail addresses you need to subscribe our services or please contact us at Tel.: +33 1 47 50 02 73
Fax : 33 1 47 50 28 67
Offer N°
Category
Certification
Product
99897
Cereals & derived products
Other
Cereals (wheat, corn, barley, spelt wheat)

Description

: Peruvian Maca
OrganicCrops offers premium organic Maca powder made from either white, red or black Maca root. Our Maca is grown and processed in Huanuco and Junin, Peru.

OrganicCrops premium maca from the Peruvian AndesOur Maca grows at an altitude of 4000 meters above sea level in Huanuco and Junin, the central Andes in Peru. Grown traditionally by local farmers, the Maca root is sun dried, packaged and transported to Lima for further processing into powder, flakes or concentrate.
The farmers benefit from a good living wage thanks to OrganicCrops fair trade practices. OrganicCrops focuses on empowering local farmers o sustain their environment through traditional farming and cultivation techniques. We offer the following maca products:

White raw maca powder
Red raw maca powder
Black raw maca powder
Mixed raw maca powder

White gelatinized raw maca powder
Red gelatinized raw maca powder
Black gelatinized raw maca powder
Mixed gelatinized raw maca powder
99028
Cereals & derived products
Other
Cereals (wheat, corn, barley, spelt wheat)

Description

: Compra-venta de todo tipo de cereales ecológicos para consumo humano y animal
99003
Raw materials & supplements
Other
Other raw materials & supplements

Description

: Dear Sir/Madam,


We have some unique ingredients we would love to offer you which include ;



Mondia Whitei Roots

Rauwolfia Vomitoria Roots

Frankincense

Kola Nuts

Canavalia Gladiata(Sword Bean)

Griffonia Simplicifolia seeds,

Kigelia Africana Fruit,

Voacanga Africana Seeds,

Massularia Acuminata

Guarea Guidonia Bark/root

Yohimbe bark roots

Goron Tula(Azanza Garckeana) and much more.

Thank you so much for your time. Feel free to contact my anytime

Kind regards,

JOHN ADENIJI
President/Ceo

DABETH INDUSTRIES
99890
Medicinal & aromatic plants
Other
Essences

Description

: Living an organic and natural sustainable lifestyle is woven into the fabric of our DNA. Our focus is to help rekindle that symbiotic relationship with nature. We want to enable businesses and people to cultivate natures abundance of organic products to contribute to enriching the lives of people across our many diverse communities.

We work with farmers and agriculturists across India to provide the purest form of nature. Our partnerships enable us to offer the largest selection of pure essential oils and products at affordable pricing. We specialize in supplying Organic and Natural essential oil , Herbal Extracts, Floral Hydrosols, Fragrance Oils, Spice Oleoresins, Spices, Tisanes and other Natural products.
98859
Textile
Other
Clothes

Description

: this product is made from organic cotton and we also have recycled organic cotton and we are also doing block pricing on them
98599
Herbs, spices & condiments
Ecocert
Spices, peppers

Description

: Sachet de 250gr, 500gr, 1kg, 5kg de poudre de piment d'Espelette AOP en agriculture biologique.
98454
Medicinal & aromatic plants
Other
Medicinal plants

Description

: Based in Mumbai, India we are an GMP, HACCP. FSSC and Organic Certified Manufacturer and Exporter for a wide range of Herbs and Spices. We offer our products in Whole | Powder | TBC | Capsules.
99875
Cereals & derived products
Socert Portugal - Certificação Ecológica, Lda
Flour

Description

: ORGANIC RICE FLOUR AND OTHER FLOURS AVAILABLE
99874
Commodities
Other
Sugar

Description

: ORGANIC COCONUT SUGAR
99873
Raw materials & supplements
Socert Portugal - Certificação Ecológica, Lda
Other raw materials & supplements

Description

: Organic Pea Protein 80%
99872
Cereals & derived products
Other
Rice, buck wheat, oats, rye, various

Description

: ORGANIC BANANA FLOUR
ORGANIC OAT FLOUR
99157
Cereals & derived products
Qualite France
Cereals (wheat, corn, barley, spelt wheat)

Description

: Vend maïs biologique
560 tonnes
Séché a basse température avec séchoir a recirculation a gaz
variétés tardives a gros grain
excellente qualité ( ramassé avant les pluies; excellente qualité sanitaire des plantes) , trié ; ventilé et stocké en cellule
visite du stockage ,échantillon et certificat bio disponible sur demande
98372
Raw materials & supplements
Other
Other raw materials & supplements

Description

: WE ARE SELLING ORGANIC COCOA BEANS FROM IVORY COAST, CERTIFIED AND READY FOR EXPORTATION, WE ARE SERVING ALL COUNTRIES, SEND ME AN E-MAIL FOR THE PRICE LIST CIF AND FOB. WE ARE LOOKING FORWARD TO DO BUSINESS WITH YOU!
99020
Products for organic farming
Other
Fertilizers

Description

: we're Manufacturer for Organic Fertilizer . We can supply bulk QTY. for Medical plant , Aromatic plants .
99566
Seeds
Other
Bulk seeds

Description

: Be safe and healthy....

Have a Good Day!

Welcome To Organic World!
We would like to introduce ourselves as manufacturer and producer of high quality Certified Organic Feed /Food Ingredients. Our produce and processing facility is certified as per NOP, EU,GMP+, COR,FDA and NPOP standards. We do regular testing of the soil and crop from time to time in order have 100% organic non GMO seeds. We work with more than 18,000 farmers, spreading over 63,000 hectares.

Since 1976 we are in this field and are one of the leading export house based in Central India (Indore) with overseas operations covering from USA, CANADA to EUROPE.

We would like to introduce ourselves as manufacturer of:

1. ORGANIC SOYBEAN MEAL.
2. ORGANIC SOYBEAN SEEDS.
3. ORGANIC SOYBEAN LECITHIN.
4. ORGANIC SUNFLOWER LECITHIN.
5.ORGANIC SUNFLOWER LECITHIN POWDER
6.ORGANIC SOYA LECITHIN POWDER
7. ORGANIC GLYCERIN.
8. ORGANIC FLAXSEED.
9. ORGANIC FLAX MEAL.
10. ORGANIC SOYBEAN FLOUR.
11.ORGANIC EXPELLER PRESSED SOYA REFINED OIL.
12. ORGANIC MUSTARD MEAL
13. ORGANIC RAPESEED MEAL.
14. ORGANIC SESAME SEEDS
15. ORGANIC SESAME MEAL
16. ORGANIC SUNFLOWER MEAL
17. ORGANIC SUNFLOWER OIL
18. ORGANIC SESAME OIL.
19. ORGANIC MUSTARD OIL.
20. ORGANIC MUSTARD SEEDS.
21. ORGANIC SUNFLOWER SEEDS.
22. ORGANIC FLAX/LINSEED OIL.
23.ORGANIC RED LENTILS SPLIT.
24.ORGANIC URAD DAAL
25.ORGANIC GRAINS
26.ORGANIC SPICES.
27.ORGANIC COTTON.
28.ORGANIC FULL FAT EXTRUDED SOYA BEAN MEAL
29.ORGANIC ASHWAGANDHA POWDER
30.ORGANIC PSYLLIUM HUSK
31.ORGANIC AMARANTH SEEDS
32.ORGANIC MORINGA POWDER
33.ORGANIC STEVIA LEAF AND POWDER

Our Factory is located at Plot No 9, Pithampur, Sector 2 and Corporate office is in Indore.
Please find attach Our certificates.
Currently we have Capacity of Crushing.

1. Organic Oil seeds 5000 Mt per month.
2. Refining Of Oil 1500 Mt per month.
3. Processing of Organic Lecithin 50 Mt per month.

We look forward to Provide you Best Quality products with most competitive rates, We would like to serve you in best possible manner and looking forward to your reply.


Take care and stay Healthy

--
Best Regards,
Rohit Motiramani
Managing Director
Mob: +91-9993978080, +91-9806578080

Welcome to Organic World!
Satguru Agro Resources Pvt. Ltd.