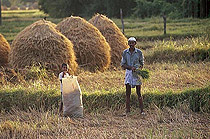 Find sellers of organic
The Greentrade Directory
Click on the offer number to view the company's information.
To obtain the company's e-mail addresses you need to subscribe our services or please contact us at Tel.: +33 1 47 50 02 73
Fax : 33 1 47 50 28 67
Offer N°
Category
Certification
Product
71535
Cosmetic products
Other
Make up

Description

: This is a 100% Natural Cleansing Gel for stubborn make up.
71534
Cosmetic products
Other
Body care

Description

: We have 100% Natural Body Shower and Color-save Shampoo
71533
Cleaning & hygiene in a sustainable way
Other
other Cleaning & hygiene in a sustainable way

Description

: We are the manufacturer for the 100%Natural Full Range of Washing up Liquid.
65625
Dietetic & health foods
Consejo De La Producción Agraria Ecológica De Naverra
Food supplements

Description

: Equisalud is one of the leading laboratories in holistic phytotherapy, based in Pamplona, Spain, producing a wide range of products, such as: nutritional supplements, trace elements, liquid preparations, ecological teas, infusions and biscuits as well as products for external use and cosmetics. Special formulas are available on request.
Packaging will be adapted to your language country's standards and regulation.
Note: Private Brand -B2C- also available (minimum quantity required)
We work with the latest scientific knowledge and have developed new products based on the various molecular vibrational states of plants.

We are interested in identifying and entering into contractual agreements with selected distributors and therapists who would be cooperating with us, distributing, promoting and prescribing our products, such as:
Herb Stores
Natural health product franchises
Pharmacies and drugstore chains
Ecological & green shops
Online distribution

Equisalud co-operates with Josenea, a non-profit labour association, which is producing different herbal infusions, hence products of ecological agriculture, made from plants grown in our own ecologically certified fields.
Therefore, the range of herbs that we cultivate and market is 100% organic, maintaining their properties, aroma and taste authentic. Our agriculture strives to maintain the integrity of the plants, using biodynamic agricultural methods.

For more detailed information about our products, please click on the following websites:
www.equisalud.net and www.josenea.com (available in English)
71476
Medicinal & aromatic plants
Other
Other medicinal & aromatic plants

Description

: We are dedicated to selling culinary herbs:


* BASIL Nuffar / Genovez
* ONION
* DILL
* MINT
* MEJORANA
* OREGANO
* ROMERO
* SAGE
* Estragon
* THYME

The average delivery time is according to the needs of our customers
71475
Medicinal & aromatic plants
Other
Aromatic plants

Description

:
Somos una empresa dedicada a la producción de hierbas culinarias:


*ALBAHACA NUFFAR/GENOVEZ
*CEBOLLIN
*ENELDO
*MENTA
*MEJORANA
*OREGANO
*ROMERO
*SALVIA
*ESTRAGON
*TOMILLO

El promedio de entrega es de acuerdo a las necesidades de nuestros clientes
71472
Sugar & honey products
Other
Honey, royal jelly, bee hive products

Description

: Our honey is organically made in the north regions of Uganda. It is packed in 100 liter drums, free from chemicals.
It is of a thick dark consistency, rich in nutrients
71464
Drinks
Other
Non-alcoholic beverages (water, fruit, vegetable juice)

Description

: Organic fruit and vegeteables juice with NO: Preservatives
Added sugar
Added water
GMOs
71433
Cosmetic products
Soil Association Certification Ltd
Body care

Description

: Eden Organic Care supplies 100% pure, 100% natural, certified organic oils which are known for their anti-aging effects for skin and are also very beneficial for hair. Our products are certified 100% organic by the Soil Association under the COSMOS guidelines which are the newest, and highest, European standards for the certification of organic products and we are one of the first beauty companies in the UK to obtain such certification.

We meet the growing trend for certified organic beauty products by providing luxurious products made with the best possible raw materials manufactured in a environmentally friendly manner.

Our products launched at the Organic and Natural Beauty Show in London in June (www.naturalbeautyshow.com) and we are now stocked in England, France and Poland. We are now looking to expand our markets.

Our full range currently consists of:

i) Argan Oil;
ii) Avocado Oil;
iii) Jojoba Oil; and
iv) Rosehip Oil.
71390
Cleaning & hygiene in a sustainable way
Other
Consumer cleaning & hygiene

Description

: Products for domestic pest control, non-toxic to humans and pets.
Putty kills cockroaches, flies Tale Freshener, Incense Palo Santo, to scare away mosquitoes and mosquitoes.
These products are friendly to the ecosystem, are leading 22 years in the Ecuadorian market and another 8 in Peru.

Productos para el control de plagas domesticas, no tóxicos para el ser humano y animales domesticos.
Masilla mata cucarachas, Espanta moscas ambientador, Incienso de Palo Santo, para espantar mosquitos y zancudos.
Estos productos son amigables al ecosistema, tienen liderando 22 años en el mercado ecuatoriano y otros 8 en Perú.
71324
Cosmetic products
Soil Association Certification Ltd
other Cosmetic products

Description

: At Shangri La Organics, we believe that nature and man exist to nurture one another. We offer skin and body care products containing nothing less than the best natural ingredients to rejuvenate your skin and soothe your mind. As we strive to bring the very best of nature's nurturing essence to your home, we also adhere to the strictest standards to ensure that nature is protected and nurtured in return.

Certified Organic with The British Soil Association and Cruelty Free with Cruelty Free International / The BUAV.

Shangri La Organics produces a luxury range of Certified Organic Skincare products contained in Chic Vintage inspired pink etched glass jars.

- No SLS/SLES PARABENS.
- No Artificial Colours or Fragrances.
- NOT tested on Animals registered with Cruelty Free International / The BUAV.
- Dermatologically tested.
- Made with Certified Organic Ingredients of Vegetable Origin only.
- Scented only with natural Certified Organic Essential oils.
71240
Meat & sausages etc,,,
Lacon Gmbh
Poultry, sausages, offal

Description

: We are selling organic poultry meat, either as whole carcasses or as cuts.
Fresh and deepfrozen is possible.
71237
Cereals & derived products
Other
Oilseeds (rape, sunflower, soy, sesame, peas, bean

Description

: Extra Virgin Organic Coconut oil.
Excellent coconutty flavor. Double green production in that the factory is run using renewable fuels and without using diesel.

100 liter Totes, 55 gallon drums, 5 gallon pails, one gallon pails, 30 ounce jars and 15 ounce jars.
70755
Commodities
Ecocert
Sugar

Description

: Organic sugar
Indian Origin. Qualities - white / extra-light / golden and demerara
71249
Cosmetic products
Ecocert
other Cosmetic products

Description

: Soin quotidien du visage et du cou, JEUNESSE revitalise les peaux matures ou fatiguées, grâce à la synergie d'huile essentielle d'Ylang-Ylang, tonique cellulaire et séborégulatrice, et des huiles végétales bio de Rose Musquée et de Jojoba, régénérantes et anti-oxydantes.

rose musquéejojobaUSURI a sélectionné l'huile de Jojoba pour sa texture légère et pénétrante : elle ne laisse pas de film gras à la surface de la peau.
La concentration en actifs anti-âge de l'huile de Rose Musquée en fait l'une des plus utilisées dans les soins pour peaux matures.

Résultat : la peau est plus lisse, souple, radieuse et elle se défend mieux contre les agressions extérieures et les signes du temps.

100% du total des ingrédients sont d'origine naturelle
97,50% du total des ingrédients sont issus de l'agriculture biologique

INCI : Rosa Rubiginosa seed oil*, Simmondsia CHINENSIS seed oil*, Cananga odorata flower oil, Isoeugenol, Benzyl salicylate, Geraniol, Farnesol, Linalool, Benzyl benzoate ( * Ingrédients issus de l'agriculture biologique )

Contenance : 50 ml

La gamme de soins USURI est certifiée Cosmétique Ecologique et Biologique par ECOCERT et labellisée COSMEBIO. Ce référentiel impose un pourcentage minimum de 10% d'ingrédients bio et de 95% d'ingrédients d'origine naturelle dans chaque formule. Les produits USURI sont formulés bien au-delà de ces minima : plus de 96% d'ingrédients bio, et 100% d'ingrédients d'origine naturelle.