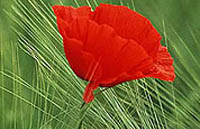 Buy organic Cosmetic products
Offers to sell
To obtain the company's identification, click on the offer number.
Offer N°
Category
Certification
Origin
Product
Validity
Date offer
86301
Cosmetic products
Other
Morocco
Body care
2021-02-02
2020-04-22

Description

: Créme d'argan , shampoing d'argan , lotion , huile capilaire , gommage
86302
Cosmetic products
Ecocert
Morocco
Body care
2021-12-31
2020-04-22

Description

: Henna , Kohol ,
85671
Cosmetic products
Other
France
other Cosmetic products
2022-02-02
2020-04-14

Description

: This exceptional, complete anti-aging cream is your best ally to recover a youthfull and radiant skin. The Shea Butter protects the skin against dryness and external aggressions. The vegetal oils of Sesame, Argan and Jojoba, thanks to their moisturising and emollient properties, leave the skin supple and smooth again. Enriched in Centella Asiatica stem cells, this MUST-HAVE care has been carefully calibrated for adressing the complex needs of mature skins : wrinkles and lines seem to vanish, the face appears firmer and plumped and the complexion looks brighter
84174
Cosmetic products
Other
Portugal
Body care
2022-02-02
2020-04-06

Description

: Our product is freeze-dried jenny milk from Azores, 100% natural with certification BIO. It is derived from the milking of our jennies (Equus asinus) twice a day. We fed our jennies with green pasture grass, and a daily supplement of about 200 grams of oat to each animal. Due to the proximity of our pasteurs with Atlantic ocean, we can get a milk with a unmatched quantity of polyunsaturated fatty acids such as ?-Linolenic Acid (omega 3).
94850
Cosmetic products
Other
Spain
Body care
2022-04-30
2020-03-30

Description

: The queen of the flowers. The best expression of love, beauty and passion.
One of the most used hydrolates since ancient times, suitable for all skin types, especially dry and sensitive skins. Soothing and antiseptic enhances the appearance of reddened skin and is perfect for removing the remnants of makeup.
Very moisturizing, essential in cleansing the skin for its soothing, firming and anti-aging effect Helps to regulate the pH of the skin.
99176
Cosmetic products
Other
Spain
Body care
2022-02-02
2020-03-30

Description

: Expositor que incluye 16 productos :

Colección de 8 aceites vegetales de primera presión en frío. Envasados en frascos opacos de 50 ml y con cuentagoas.

Colección de 8 hidrolatos bio. Envasados en frascos opacos de 100 ml con pulverizador.
78863
Cosmetic products
Other
Morocco
other Cosmetic products
2021-12-31
2020-02-03

Description

: we can offer bio Argan oil for cosmetic use, directly from Moroccan women cooperatives located in in Tamanar city,Essaouira region, southwestern Morocco, which is the main area in which the argan tree (argania spinosa) is cultivated.
The product has 2 years of shelf life and is produced fresh for each order. No stock is kept just to offer a fresh product.
Labels and outerboxes can be printed according to your specifications, in any languages. Lead time is usually 2 weeks.
Each production lot is certified by the Moroccan Export Coordination and Certification Authority who issue
the authorization to export the product and certify its organic origin.
Standard sizes are 50ml and 100ml plastic bottles with pump, but any size and material can be provided on demand.
68680
Cosmetic products
Other
Afghanistan
other Cosmetic products
2021-12-20
2020-02-03

Description

: We stocks fresh liquorice roots and treat to dry, then cut to pieces, or sliced or in powder form.
In our own factory premises, we are capable to supply in any form liquorice 100 tons per month.
We also working on its extraction.
98509
Cosmetic products
Other
Italy
Body care
2022-02-02
2019-12-12

Description

: PIERPAOLI is an Italian company specialized in organic environmentally friendly cosmetics and household cleaning products which assures high efficacy and respects the most demanding European standards for a low environmental impact. It collaborates with international companies, organic and eco-friendly companies as well as with fair-trade companies.
The company was founded in 1939 and though the decades it specialized in organic cosmetics and household cleaning products, expanding its activity and acquiring different historic brands, already present in the organic market.
Pierpaoli acquired various certificates, which testimony its dedication to pursue a low-impact eco-friendly production respecting both the environment and the people:
? ICEA, Environmental and Ethical Certification Institute
? AIAB, Italian Association for Organic Agriculture
Furthermore, the company joined the standards:
? Stop Animal Testing
? VEGAN – The Vegan Society, UK
Pierpaoli shares its experience and know-how with other subjects though private label cooperation projects, developing customized productions in its R&D laboratories, supporting the packaging process and the fulfilment of legal regulations.

Products
The company's production is divided in three main macro-areas thought to combine every-day life needs and eco-friendly requirements: personal care, baby care and household cleaning.
PERSONAL CARE
? ANTHYLLIS, a complete line for every-day personal and skin care. These products contain Red Grape skins' elements with a high level of biophenols.
? ANTHILLIS SUN CREAMS, the absence of chemical filters ensures products' safety and makes them suitable for delicate skins.
? ECOSÌ PERSONA, a line of delicate products perfect for sensible skins. The products incorporate Barley Stalk's Organic Water, which ensures high tenderness.
? EKOS PERSONAL CARE, dermatologically tested products, which contains a minimum of 96,8% of natural ingredients and a minimum of 10% of organic ingredients.
? NATURA BELLA, a new line for adults and babies, characterized by the presence of organic olive oil surfactants and extracts of Aloe Vera, Linen seeds, Sage and Olive Leafs.
? NEBIOLINA, everyday personal care products containing Organic Oat, known for its hydrating and lenitive proprieties. Perfumed with 'cookie' scent and allergens free.
CHILD CARE
? ECOSÌ BABY, this new line takes care of babies' skin, avoiding irritating ingredients as synthetic perfumes and preservatives.
? PIERPAOLI SENSÈ, a complete line of delicate products thought to ensure protection thanks to Organic Olive Oil elements.
? BABY ANTHILLIS, a range of products for baby care: skin care and cleaning products for clothes, dishes, surfaces and other objects.
? NATURA BELLA BABY, organic-certified products containing Olive Oil and Oat elements, to ensure cleaning and protection.
? NEBIOLINA BABY, everyday baby care products containing Organic Oat, perfumed with 'cookie' scent and allergens free.
HOUSEHOLD CLEANING
? ECOSÌ, non-irritating products with cleaning capability comparable with traditional non-organic market leaders.
? FOLIA, this line is the result of the combination of maximum efficacy, low environmental impact and dermatological safety.
? EKOS, a large selection of products, thought to ensure great effectiveness and dermatological safety.
? VERDE OFFICINA, a new line that respects the environment and the people, scented just with essential oils.
98403
Cosmetic products
Other
Great Britain (UK)
Body care
2020-12-31
2019-11-14

Description

: Unique
Natural 24 carat gold moisturising cream for women.
This light moisturising cream delivers soothing moisture for fresh healthy looking radiant skin, with ingredients derived from natural plants and oils infused with 24 carat gold.

This cream replenishes the skin looking instantly rejuvenated and vibrant, which naturally balances as imperfections fades and restored to its healthiest condition.

This daily moisturiser nourishes your skin for 24 hours.

Formulated for all skin types, including delicate and sensitive skin.

Made in UK. 50ml 1.7 floz
66292
Cosmetic products
Ecocert
Morocco
other Cosmetic products
2021-10-10
2019-09-12

Description

: L'huile de graines de figues de barbarie biologique L'huile de jouvence par excellence, antioxydant puissant aux propriétés raffermissantes et restructurantes, elle revitalise les tissus. Grâce à sa forte teneur en stérols, en acides gras polyinsaturés et en vitamine E, le vieillissement est ralenti et la peau régénérée retrouve tonus et éclat.

L'huile d'argan biologique non torréfiée Une ode à la beauté, utilisée inlassablement dans la pure tradition berbère. Une huile issue de l'arganier, arbre emblématique du sud marocain, protégé par l'Unesco. Gorgée d'acides gras insaturés, de vitamine A et E, elle représente un agent restructurant hors pair au pouvoir régénérant et hydratant.
89661
Cosmetic products
Other
Morocco
Body care
2022-09-12
2019-09-12

Description

: pays d'argan sarl est une société implantée au MAROC , spécialisée dans la production de L'huile d'argan et l'huile rare de pépins de figue de barbarie issue de l'agriculture biologique selon le Règlement Européen (CE) n° 834/2007, ainsi que le Règlement NOP (National Organic Program) des États-Unis.
65980
Cosmetic products
Other
Malaysia
Body care
2020-03-07
2019-09-12

Description

: Paul Penders skincare is developed and researched by our professional R&D team and made in small batches. They are cold-blended, ensuring their bioactive ingredients maintain their full strength, giving you optimally effective products (cold-blending is a system we pioneered). Plus our natural makeup range contain only certified organic pigments. All Paul Penders products are guaranteed free from harmful chemical foam boosters, emulsifiers, perfumes and preservatives with an extensive ingredient list which meets the strictest EU and US ingredient listing regulations
89981
Cosmetic products
Other
San Marino
Body care
2022-01-01
2019-09-12

Description

: BODY AND NATURAL BIO

Body range included BB cream for body and legs, to use in the warmer seasons, when women need to cover imperfections such as stretch marks, scars or capillaries. BB cream harmonize perfectly with the complexion and contains active ingredients that significantly improve circulation.
The other products in therange are selected from traditional formulas, tested for over a decade. The highly concentrated formula of the products has professional quality, and are formulated in full respect of skin physiology. No harmful ingredients are used such as parabens, paraffin and silicones. The range was developed thank to all sea products such as seaweed, salt and sea water, as well as plant extracts and natural ingredients.
70138
Cosmetic products
Other
United Kingdom
other Cosmetic products
2021-05-10
2019-08-13

Description

: A pioneering brand established in 1997, Green People is the leader in certified organic body care products. With an extensive range of natural products – shampoos, face creams, sun lotions and body washes to name just a few – it is one of the biggest names in organic beauty in the UK.