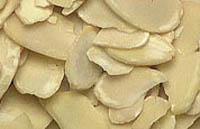 Buy organic Raw materials & supplements
Offers to sell
To obtain the company's identification, click on the offer number.
Offer N°
Category
Certification
Origin
Product
Validity
Date offer
96187
Raw materials & supplements
Other
USA
Other raw materials & supplements
2020-12-30
2018-09-20

Description

: The Green Labs is proud to offer organic powders, extracts, oils, herbs and other highly qualified organic ingredients. These ingredients are healthy, nutritious and 100% natural. It's important to know that by using organic ingredients you do not only help avoid risky chemicals and pesticides, but also help support local farmers and companies whose purpose is to provide a deliciously fresh and natural way to supplement your diet. Our selection of organic ingredients can be used in a variety of ways; it can be incorporated in your formulations, shakes, products, etc. They are filled with vitamins, minerals, proteins and enzymes, all necessary for the best outcome in your projects.
72049
Raw materials & supplements
Other
Philippines
Other raw materials & supplements
2020-12-10
2018-08-28

Description

: Organic coco sap seasoning & organic coco sap marinade both good for cooking or baking or used as a condiment to make food more flavorful and healthy.
95839
Raw materials & supplements
Other
France
Other raw materials & supplements
2025-12-31
2018-08-12

Description

: bonjour à tous,

nous venons juste d'installer une ferme bio de 12 ha à 50 km de n'djamena la capitale du tchad.
amoureux et protecteur de la nature, cette ferme a pour vocation la lutte contre la désertification, la malnutrition...
en effet le but principal est de créer,de maintenir l'employabilité sociale des femmes, des jeunes, développer l'agroforesterie, l'énergie verte etc...
nous n'utilisons pas d'energie fossile, 100% solaire et des engrais vert avec association des cultures tel que fixateur d'azote et fournisseur des pailles.
actuellement nous avons mis en place la culture des feuilles de moringa, de graines et des racines. nous sommes capable de fournir une quantité importante à travers le monde. pour toute information complémentaire,
vous pouvez me contacter au 0033695420194 ( france) et 0023560756410 (tchad).
vous pouvez égalemen m'écrire sur administration@takehitech.com ou gassi@takehitech.com.
adresse complète en france:
gassi ibrahim gassi
9 a rue de la mairie
notre dame d'oe- france
vous pouvez me tweeter, regarder les photos et les vidéos sur gassi

cordialement vert,

gassi

dear all,

we have just insalled a farm near n'djamena the capital of tchad about 50 km.
lover and protecteur of nature, the farm has the principal view , how struggle again desertification and malnultriction....
the best important motivation is to create activities and jobs to the local habitant, women and young people,
to develop agroforetery and green energy. at the moment we use solar energy to irigate and we plant the green fertilizer without any chimical composition.
we plants moringa that we sell the leaves (moringa leaves), moringa seeds and moringa oil.
we are able of provide high quantity .
if you need more information, visit farm, please contact us to 0033695420194 (france) or 0023560756410 ( tchad).
email:administration@takehitech.com ou gassi@takehitech.com.
tweet me, watch vidéos and photos in gassi
thank you

green regards,

gassi
82686
Raw materials & supplements
Other
Iran
Other raw materials & supplements
2020-02-10
2018-02-22

Description

: Fruit Based food supplement available on your demand.
82690
Raw materials & supplements
Other
USA
Raw materials for cosmetics
2020-12-31
2018-02-22

Description

: Under the Lipotec umbrella, ACTIVE ORGANICS® inspired by nature offers an extensive variety of quality natural extracts and ingredients from throughout the world, always prioritizing innovation, technology and sustainability.

The wide range of natural-oriented ingredients offers pioneering benefits to meet diverse product claims. The fundamental mission is to obtain innovative and proprietary solutions through a sustainable method. With the aim of preserving the planet, each raw material is chosen, manufactured and distributed with a commitment to the environment in mind.

To learn about our extensive product offerings, please browse through our various product categories:
ADVANCED BOTANICAL INGREDIENTS: Extensive choice of natural ingredients with relevant benefits for the personal care industry. Their performance is rigorously studied, so that each ingredient can be intended for suiting the corresponding customer's need. Every active is individually analyzed by experts, and in vitro and in vivo tests are also realized to determine efficacy.

ACTIPHYTE® botanical extracts: Basic extracts consisting of a single herb, that presents a wide range of different performance traits. According to the product claims being sought, each extract can be incorporated into specific formulas

AROMAPHYTE® fragrance ingredients: Obtention of the plant's natural fragrance to impart scent, by processing both the oil and water- soluble fractions of the plant in one extract. Using the natural essential oils of the plant allows the products to be labeled as "fragrance free".

ACTISCRUB® physical exfoliants: Variety of natural exfoliating scrubs derived from different plant sources such as fruits, legumes, nuts and seeds, giving rise to different exfoliating materials.

ACTIVERA® aloe ingredients: The large amounts of benefits that aloe vera offers has been studied since ancient times, becoming one of the most recognized natural healing and soothing products worldwide. This pure aloe vera-based product line is addressed to any skin type and highlights all of the aloe vera qualities.
54742
Raw materials & supplements
Other
USA
Other raw materials & supplements
2020-12-10
2018-02-22

Description

: Ciranda offers Organic and Fair Trade cocoa with an extensive range of products, from raw cocoa beans, cocoa butter, and cocoa liquor to alkalized and natural cocoa powders and chocolate chips and couvertures . We offer quality cocoa products to fit every flavor, application, and value requirement. Our 'Silver' lines of cocoa products are processed in the country of origin. Our 'Gold' line premium cocoa products are processed in the US or in Europe .
73799
Raw materials & supplements
Other
Netherlands
Vanilla
2020-03-03
2018-02-22

Description

: Welcome to Vanilla Venture, delicacy wholesale. Vanilla Venture is a food import company specializing in the sourcing and provision of fine foods from around the world
94256
Raw materials & supplements
Other
France
Other raw materials & supplements
2020-01-01
2018-01-30

Description

: Raw Materials
Sirius is specialized in obtaining and producing 100% pure and organic essential oils and essential vanilla.

Essential oils and floral essences

CO2 extracts
Extracts (resins, alcoholic, poultices…)
Vanilla, spices and medicinal herbs …
65825
Raw materials & supplements
Ecocert
Morocco
Raw materials for cosmetics
2019-03-02
2018-01-18

Description

: We are a Moroccan company specialized in the production and the commercialization of culinary and cosmetic argan oil. We are looking for serious wholesalers, distributors or buyers.

Of exceptional quality, our oil, certified Ecocert (NOP and BRC certifications are being), is obtained by cold pressure from argan almonds carefully selected from organic farming.

Specific in its composition exceptionally rich in oleic, linoleic fatty acids (45%)and antioxidants , argan oil is beneficial and can be used in dietetic, cosmetic and medicinal product.

Apart from argan oil, we can also offer prickly pear oil, cactus oil, cumin oil and sesame oil.

Depending in your choice, our oils can be sold in bulk or conditioned by our own care in our production units.

Observing a strict laboratory charter our production units fully meet international standards in terms of safety.

A complete range of cosmetic based on argan oil including slimming capsules will be available soon.
66656
Raw materials & supplements
Other
United Kingdom
Other raw materials & supplements
2019-03-23
2018-01-10

Description

: Pomegranate Seed Punica granatum H&B, EEC USA
72278
Raw materials & supplements
Other
India
Vanilla
2019-12-20
2018-01-10

Description

: Vanilla beans - Mix Grade

Packing - Vacuum sealed bags
MOQ - 1MT

All certificates availabe on request
93883
Raw materials & supplements
Other
France
Raw materials for cosmetics
2019-01-01
2017-12-11

Description

: EXTRACTEUR D'HUILES VÉGÉTALES BRUTES NATURELLES
FABRICANT/GROSSISTE DE PRODUITS NATURELS BRUT
65827
Raw materials & supplements
Other
Canada
Other raw materials & supplements
2019-12-15
2017-11-17

Description

: We offer bulk coconut palm sugar, certified organic and conventional.

Plastic or paper bags of 25 KG.
75230
Raw materials & supplements
Other
Belgium
Other raw materials & supplements
2019-05-30
2017-10-10

Description

: We produce a wide range of natural (Natu), organic (Sipal) and tailor-made ingredients offering a multitude of sweetening and technical functionalities for all agri-food sectors.

A family-run Belgian company, we can boast a long track record and an in-depth knowledge of the industrial dimension of the agri-food business, with over 20 years' experience in the organic sector. Meurens Natural is able to meet the most stringent specifications and standards applicable to the food sector: Organic, Kosher, non-allergenic, Baby Food, GMO-free, Fair Trade, Clean Label, Whole grain, ISO 22000 & ISO 9001, etc.
92780
Raw materials & supplements
Other
Cameroon
Raw materials for cosmetics
0000-00-00
2017-10-04

Description

: We are producers and suppliers of Moabi Butter (Soft Shea Butter),
Coconut Oil, Cocoa Butter, Bush Mango Butter. For generations, these
products have been used and cherished for skin and hair care. As an
organic cosmetic company yourself, we do not need to restate their
values here.

We also specialize in natural African botanicals and the sourcing
thereof, for the Pharmaceutical, Cosmetic, Nutraceutical, Personal
Care & Health Foods industries.

We bring into the market new products with very peculiar cosmetic
values such as Moabi Butter (perfect alternative for Shea Butter),
Bush Mango Butter (Ogbono), Allanblackia Oil, Rafia Oil, Mbalaka Oil
(pentaclethra macrophylla) and a long list of botanicals.

Our products are unrefined, cold pressed grade A products,100% natural
that meet international standards of quality. Our production process
follow certification requirements from the Rainforest Alliance to
guarantee that our final products meet international standards. These
products are also analysed at the CENTRE PASTEUR in Yaoundé Cameroon
(Centre Pasteur is an internationally recognised laboratory)

We work directly with forest communities who previously depended on
other harmful activities for survival, With us they are empowered
financially thus saving our environment and fostering sustainable
development. We are committed to Fair Trade Practices. By purchasing
from us, you can be sure that:

You are providing economic support to poor rural communities.
You are helping to conserve the biodiversity of Cameroon.
Every producer has been fairly treated and paid a fair price.
Every product has been sustainably harvested.
Every product has a rich African heritage.