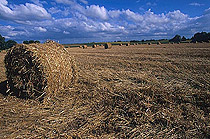 Buy organic
Offers to sell
To obtain the company's identification, click on the offer number.
Offer N°
Category
Certification
Origin
Product
Validity
Date offer
84962
Medicinal & aromatic plants
Other
Perou
Aromatic plants
2022-02-02
2020-02-03

Description

: ofrezco hojas de almendro y marañon al por mayor secas enteras y trituradas para comercializacion, bueno para diabetes , transtornos digestivos entre otras propiedades. producto de la amazonia peruana ucayalina. I offer almond leaves and cashew wholesale dried whole and crushed to marketing , good for diabetes, digestive disorders among other properties . product of the Peruvian Amazon Ucayali
78863
Cosmetic products
Other
Morocco
other Cosmetic products
2021-12-31
2020-02-03

Description

: we can offer bio Argan oil for cosmetic use, directly from Moroccan women cooperatives located in in Tamanar city,Essaouira region, southwestern Morocco, which is the main area in which the argan tree (argania spinosa) is cultivated.
The product has 2 years of shelf life and is produced fresh for each order. No stock is kept just to offer a fresh product.
Labels and outerboxes can be printed according to your specifications, in any languages. Lead time is usually 2 weeks.
Each production lot is certified by the Moroccan Export Coordination and Certification Authority who issue
the authorization to export the product and certify its organic origin.
Standard sizes are 50ml and 100ml plastic bottles with pump, but any size and material can be provided on demand.
85356
Cereals & derived products
Other
Ukraine
Cereals (wheat, corn, barley, spelt wheat)
2022-07-07
2020-02-03

Description

: Trade Mark " Life " was founded in a 2000 year in Odessa and presenly have 30 offices across Eastern Europe countries. Cairing of peoples health , the Co. is a producer of the organic food of high quality. The Co. garantees the freshnes and a high quality of products .Our production certifited by the certificate of quality of the European organisation - Organisation for Controll of Ecological farming. The range of Co. products are : dry wheat grain barley, wheat/ barley sprouts grain, fresh frozen juices of sprouts of grain / barley, germinated wjeat barley , roots of sprouts wheat barley grains, dry powder of wheat and barley, cosmetics etc.
With best regards
CP " Life "
Ukraine , Odessa ,
Grecheskaya sq. 1
meneger of foreign dept.
60269
Cereals & derived products
Other
Germany
Rice, buck wheat, oats, rye, various
2021-03-27
2020-02-03

Description

: we exlusively import Hom Mali Thai rice from the cooperative Nam Om in Thailand.
We offer long grain Jasmin rice in bulk,
white or brown,
Organic certified and fairtrade (as an option)

Fairtrade certification by FTSA or FLO.
With the trade of this product we can assure that the farmers who grow the Hom Mali rice recieve a fair payment for their daily work.

You will supply your customers a premium quality thai rice, organic certified, with an outstandig structure and vanilla odor.
possible packaging:
25kg
50kg
1mt big bag
min. purchase FCL = 20mt

Please feel free to contact us !
85446
Sugar & honey products
Other
France
Honey, royal jelly, bee hive products
2021-02-02
2020-02-03

Description

: Organic Beekeepers father to son since 1973. Family business rooted in values of respect for the environment. Since 2008 our production is certified organic farming. Our beehives are located between the Cévennes and Provence areas within less than 50 Km to our honey farm in south Ardeche. Mono-floral honey or local polyfloral honey, they are all produced in accordance with the specifications of organic farming. We offer a wide range of bee products: Royal jelly, a range of products based on propolis, honey cook, beeswax, encaustic, candles... All our products are handmade. We use organic and as local as possible. Products of the Ardèche, the Cévennes, Provence, France. Exceptionally, if a product is not available in France (eg cane sugar), we buy it outside France.
85151
Oils for cooking & dressing
Bioellas Sa
Greece
Olive
2022-12-31
2020-02-03

Description

: The Biological Extra Virgin Olive Oil Bio Cretan Myron is produced according to the very strict rules on organic Farming, which strictly comply with the EU regulation (2092/91). The use of chemical fertilizers and toxic pesticides is prohibited. Only biological fertilizers are allowed for trees and dacus is confronted solely by means of traps. Our Biological olive cultivation offers olive oil of a safer quality, the ??? CRETAN MYRON. The Bio Cretan Myron is the result of the collaboration of our company with organic farmers in the most fertile areas of Crete. The ?io Cretan Myron is a product of a higher quality, which is directly produced from the extrusion of olives exclusively from the "Koroneiki variety", the queen of the Greek varieties and only through mechanical methods. Usually, the harvesting takes place from November until the end of February. It is always stored in stainless tanks, where a natural filtering process takes place, removing foreign materials and humidity.

The average acidity of the ??? CRETAN MYRON varies between 0.3 % to 0.4 % max.

Taste: It is characterized as mild, with a medium fruity and spicy taste and a deep green color.

Use: It impeccably pairs sea-food, white meats, boiled vegetables and raw salads, by enriching taste and aroma.
85447
Sugar & honey products
Other
Iran
Honey, royal jelly, bee hive products
2022-02-02
2020-02-03

Description

: natural honey production (natural honey mixed with nuts such as: walnut, pistachios, peanut, dry fig in Retail package glass jars: 150 gr-5 Oz /280 gr-10 Oz/450 gr-16 Oz/850 gr-30 Oz/natural honey in tube packing for travelers, athletes/children and supply of different types of jams/. With benefit of capable human resources, raw materials, machinery, special packaging, we try to give products to consumers with best quality and best price, and with its social responsibility in addition to the satisfaction of our customers and shareholders tribute
85448
Drinks
Other
Iran
Non-alcoholic beverages (water, fruit, vegetable juice)
2022-12-31
2020-02-03

Description

: Natural & organic pomegranates juice (1000 cc/200 cc):The joy of drinking natural pomegranate that is produced from its natural and organic fruit, along with the real taste of pomegranate, without any additives will remain last in your memory(This product has organic certification).
85450
Medicinal & aromatic plants
Other
Jordan
Other medicinal & aromatic plants
2022-02-02
2020-02-03

Description

: The remarkable properties of the olive tree have been known since ancient times; there are many mentions in the Bible and the power of olive leaves to control fever was documented as early as the 1800s. The reason that olive trees survive and bear fruit for thousands of years is because of its oleuropein component. The polyphenol is present in the leaves, in the olives and in olive oil, yet is most concentrated in the leaf.

Oleuropein, a polyphenol, is the main active ingredient of olive leaf extract. Increasingly knowledgeable consumers seek out products with a high oleuropein content.

The oleuropein content of Palolea's olive leaf extract is standardized to 20 percent, making it more potent than the industry standard, which is 10 to 18 percent.
85466
Seeds
Other
Mexico
Bulk seeds
2021-04-30
2020-02-03

Description

: QUINOA BLANCA, NUEVA COSECHA MAYO DEL 2016. 400 TONELADAS Y SIGUIENTE COSECHA. NOVIEMBRE 2016. 500 TONELADAS
85482
Medicinal & aromatic plants
Other
Morocco
Medicinal plants
2020-01-01
2020-02-03

Description

: Bonjour ,

Nous sommes une société marocaine spécialisée dans la production de plantes aromatiques et médicinales, fraiche et séchée et dans la production d'huiles essentielles.

Nos produits répondent aux exigences de qualité sur l'échelle internationale. Ils sont 100% naturel, issues de culture biologique dans une atmosphère contrôlée, sans usage de produits chimiques. Tous nos produits sont disponibles dans la limite de nos stocks.

Notre production peut être personnalisée en fonction des besoins de nos clients. Nous garantissons une continuité ainsi que la qualité de nos plantes ainsi que nos huiles. Des échantillons peuvent être fournis sous la réserve d'une demande préalable.
85670
Medicinal & aromatic plants
Other
Albania
Aromatic plants
2021-12-31
2020-02-03

Description

: I am George Fullani.

I have an enterprise in Albania named LULE BORE that produces Organic Essential oils and Hydrosols with steam distillation at 100 C.

My production is certified Organic Standard equivalent to EEC 834/2007.
The list has 22 plants all Wildcrafted,hand collected and grow in typical geographic zone:

Salvia Officinalis,Myrtus Communis,Melissa Officinalis,Satureja Montana,Mentha Pulegium,Juniperus Communis,Thymus Serpillum,Spartium Junceum,Rosa Canina,Acacia Dealbata etc.
My company's capacity of production is 800-1.000L Essential oil and 150.000L Floral water per year.Now I have for sale:

:
Price List of LULE BORE;

1- Organic Essential Oil Salvia Officinalis (stems,leaves and flowers) = 100 EURO/LITRE per 100 LITRES
2- Organic Essential Oil Myrtus Communis (leaves and fruits) = 120 EURO/LITRE per 20 LITRES
3- Organic Hydrosol from Salvia Officinalis and Myrtus Communis = 2.5 EURO/LITRE per 20.000 LITRES
4- Organic Hydrosol from Rosa Canina (fruits) = 10 EURO/LITRE per 500 LITRES
5- Organic Hydrosol from Acacia Dealbata (flowers) = 10 EURO/LITRE per 1.500 LITRES



I have laboratory tests (GC-MS) for Salvia Officinalis and Myrtus Communis.Also I have all the documents and samples and can send them to you.


Address : Petrele,Tirane-Albania
Phone or Viber : + 355 68 33 93 968


Thanking you in advance for your interest,


Yours sincerely,
George Fullani
70140
Products for organic farming
Other
Great Britain (UK)
Fertilizers
2021-05-10
2020-02-03

Description

: Since the farm was founded in 1991, our staff has provided countless individuals and companies worldwide, with valuable information and a comprehensive line products to assist them in vermiculture, vermicomposting, horticulture and organic farming.

Our star workers are earthworms. From them, we use their castings in:

two bagged products, Barefoot Soil Earthworm Castings and Barefoot Soil Deluxe Potting Mix, and
several bulk products available only onsite including:
Barefoot Soil Earthworm Castings,
Earthworm Castings,
Perfect Blend (50% Barefoot Soil Earthworm Castings and 50% manure)
our hugely popular Deluxe Garden Blend (20% Barefoot Soil Eathworm Castings, 20% composted dairy manure and 60% topsoil),
and Worm Tea
70264
Grocery products
Other
Italy
Other grocery products
2021-02-10
2020-02-03

Description

: we are producers and seller of olio beato products,organic extravirgin olive oil,stuffed olives,
artichoks brine,es,sundried tomatoes,pasta sauce,tapenade,grilled vegetables,
olives in brine,jams sugar free
59017
Medicinal & aromatic plants
Other
Spain
Essences
2021-01-20
2020-02-03

Description

: Everything from the common unto the most exotic oils.

The widest offer on the market for quality, price and ecology.