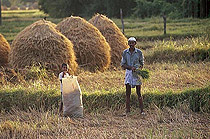 Find sellers of organic
The Greentrade Directory
Click on the offer number to view the company's information.
To obtain the company's e-mail addresses you need to subscribe our services or please contact us at Tel.: +33 1 47 50 02 73
Fax : 33 1 47 50 28 67
Offer N°
Category
Certification
Product
32109
Animal food
Other
Other animal food

Description

: WE ARE BUYERS AND SELLERS OF ORGANIC GRAINS AND OIL SEEDS AND WE ALSO DO ALOT WITH SPELT AND SPELT PRODUCTS
32104
Textile
Control Union
Clothes

Description

: Production Certfied
All type of Garments
T-shirt, Shirts, Tops, Night Gowns, Underwear etc.
32098
Fish & seafood
Organic Food Federation
Fresh fish

Description

: Chilled, Head on gutted whole salmon, Chilled or IQF fillets trim B-E,
Chilled or IQF bespoke portions loose or vaccuum sealed.
32055
Products for organic farming
Control Union
Fertilizers

Description

: We are the leading copper sulphate manufacturer and other agrofertilizers company in Turkey. We have been selling special organic fertilizers for major formulators in worldwide. We have a production plant in Turkey and China.

We have extensive business netwerk with major organic fertilizer producers, traders and manufacturers.

We can supply you the top quality;

1) Humic Acid Series (powder, granular)
2) Fulvic Acid Series
3) Seaweed / Algae
4) Amino Acid - Vegetable
5) Copper Sulphate
6) Bordeaux Mixture

Any special blend that you request is avaliable under your private blend.

Our products quality is certified by international organisations.

Please feel free to contact with me for your request.

I wish you a nice working day and look forward to hearing from you soon
32017
Herbs, spices & condiments
Oregon Tilth Certified Organic
Other herbs, spices & condiments

Description

: dried garlic and onion granules
32016
Herbs, spices & condiments
Oregon Tilth Certified Organic
Other herbs, spices & condiments

Description

: Tarragon, Oregano, Lemon Thyme, Thyme and some others
32015
Medicinal & aromatic plants
Oregon Tilth Certified Organic
Other medicinal & aromatic plants

Description

: Russian Adaptogens, U.S. grown echinacea pallida and purpurea root, Valerian Root, and many more
32000
Animal food
Other
Other animal food

Description

: We are shrimp exporter, located in East Kalimantan Indonesia. HACCP certified, EU approval 466.21.B. Based on traditional farming, we provide high quality products with specific characteristics. Black Tiger (penaeus monodon) avd Black Pink (metapenaeus affinis) are some from various species we proceed. We process raw frozen, cook and peel, IQF, peel & deveined, peel tail on stretched, etc.
31981
Sugar & honey products
Other
Honey, royal jelly, bee hive products

Description

: we have done the bee products for many years.
our goods with good quality and price.
we have fresh royal jelly ,bee honey, propolis bee wax and so on with ECOCERT certificate.
31976
Drinks
Ecocert
Alcoholic beverages (aperitifs, beer, cider, champagne)

Description

: Vins issus du Château Peybonhomme-Les-Tours 1.Côtes de Blaye rouge
31684
Oils for cooking & dressing
Bioagricert (bac)
Other oils for cooking & dressing

Description

: EULIP is the leading manufacturer involved in the fat and organic oils in Italy.
We produce sun flower oils, high oleic oils, coconut oils, rapseed oils, linseeds oils, organic palm oils.
All products brut or refined
31973
Cosmetic products
Ecocert
Body care

Description

: Wide range of organic body care, including baby care, skin care, intimate care, hair care, hand care and body care.

The range is complying with the COSMEBIO charter (agreed by the French Minsitry of Commerce & Industry in 2002) and is controlled & certified by ECOCERT.
31971
Cleaning & hygiene in a sustainable way
Ecocert
Professional cleaning & hygiene

Description

: Wide range of ecological cleaning products made from vegatable raw materials and 100% pure and natural essential oils - The 2nd brand in sales on the French ecological cleaning market! - Lots of products available in various packagings, with refills - Our main force is to provide our customers with many specific products (products dedicated to the cleaning of wood & leather, steel cleaner, oven cleaner, toiletblocks, drain clearing liquid, scale remover, disinfecant spray...) but also many laundry products, floor cleaners, washing-up liquids, tablets...
31966
Herbs, spices & condiments
Servicio De Inspeccion Y De Certificacion Sl
Spices, peppers

Description

: SAFFRON in threads and powder
31964
Oils for cooking & dressing
Consejo De Agricultura Ecológica De La Región De Murcia
Olive

Description

: Our production site that elaborates the O de Oliva Organic Extra Virgen Olive Oil is situated in Jumilla. This olive oil comes from controlled organic farming and its quality is constantly controlled. Moreover it has been awarded with the official seal for organic products from the Murcia region.

Olive varieties: Picual, Arbequina and above all Cornicabra.

Characteristics: soft and fruity. Aromas of ripe fruits, green leaves and tomato. Gently bitter and intensively spicy

Tasting note:
Medium fruity, as a result of organic farming. Very noticeable aroma of green tomatos and leaves. In the mouth pleasent balance of sweetness and spices. Can be combined easily with a variety of dishes.