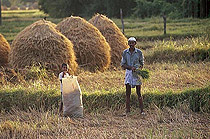 Find sellers of organic
The Greentrade Directory
Click on the offer number to view the company's information.
To obtain the company's e-mail addresses you need to subscribe our services or please contact us at Tel.: +33 1 47 50 02 73
Fax : 33 1 47 50 28 67
Offer N°
Category
Certification
Product
43969
Fruit & vegetables
Other
Dried fruit

Description

: Organic dried cranberries
Organic dried blueberries

We are organic certified by Ecocert:

1) NOP
2) EU
3 JAS
43968
Drinks
Other
Non-alcoholic beverages (water, fruit, vegetable juice)

Description

: Jus de canneberge biologique
43890
Delicatessen products
Other
Other delicatessen products

Description

: We are the exclusive importer of these Organic Italian products, buying directly from the farmer or producer in Italy. We have walked their fields, toured their facilities, eaten at their tables... and have become their friends.

Olive oil from the sunny shores of Lake Garda. Sun-dried tomatoes that are so perfect they need no soaking. Flavored oils with that touch of fresh lemon or basil. Balsamic Vinegar that has been aged for 45 years. Our producers are true artisans. They are passionate about the quality of their Organic Italian food, and about preserving the land for future generations.
42953
Fruit & vegetables
Ecocert
Preserved fruit or vegetables

Description

: preserved fruits and vegetables
43808
Herbs, spices & condiments
Other
Spices, peppers

Description

: We are offering wide range of spices in whole/ground form.
43807
Herbs, spices & condiments
Other
Garlic, onions

Description

: We are offering garlic powder.
8977
Medicinal & aromatic plants
Ecocert Belgium Sprl / Bvba
Essences

Description

: Essential oils and herbs from Nepal, Vietnam, Bhutan, India, Ethiopia and Albania.
Organic Essential Oils : Lemongrass, Citronella, Palmarosa, Wintergreen, Juniper, Eucalyptus, Blue Chamomile, Valerian, Basil, Jatamansi, Cassia, Cajeput, Myrrh, Frankincense, Star Anise, Sage, ...
Organic Dried Herbs : Ginger, Turmeric, Gotu Kola, Star Anise, Cinnamomum Cassia.
see www.vossenbio.com
43495
Cereals & derived products
Bcs-oko Garantie Gmbh
Rice, buck wheat, oats, rye, various

Description

: Thai fragrant milled rice 5%broken pack in 1kg,2kg,5kg vacuumed bag and 25kg/50kg/1000kg jumbo
bag with CO2-fumigated, available under flo rice.
BCS certified : thai hom mali rice, hom mali red rice,glutinous rice. NOSO ( The Northern Organic Standards Organization ) certified : soybean , thai hom mali rice, black rice,hom mali red rice.
40127
Cosmetic products
Other
Body care

Description

: Natural Soaps and Skincare Products
ceritified by ECOCERT and SOIL association
43530
Fruit & vegetables
Control Union
Fresh fruit

Description

: Pears Exotics fruits: Kiwi, Chile, N Zealand Avocado, SA, Mexico Ginger, Uganda, Vietnam, China Grapes, RSA, Chile, Brazil, Nectarines, SA, Arge, Chil Citrus Apples Dutch greenhouse crops Tomato (Round vine) Cucumber Aubergine/Eggplant Champignons
43513
Textile
Other
other Textile

Description

: we can offer organic lint cotton from india as under

staple 1-1/8 & above
mic 3.5 to 4.5
gpt : 28

we can also offer organic cotton yarns from india in counts 7s to 80s both for knitting & weaving

lint cotton as well as yarns are certified by control union
43497
Products for organic farming
Other
Fertilizers

Description

: Granule fermented fertilizer made of chicken dung,rice
bran,paddy husk with microorganisms.Enriched with core
plant nutrients\' required,easy to use.Packing:25kg in
plastic bag
43496
Fruit & vegetables
Other
Exotic fruit and vegetables

Description

: Mangosteen,rambutan fresh fruit available in May,packing :10kg per carton

Exotic vegetables available now many kinds.
43324
Sugar & honey products
Lacon Gmbh
Honey, royal jelly, bee hive products

Description

: We are company from Croatia dealing with honey and honey bee products. Currently our production of honey is in period of conversion into "organic products" .Start is planned for 2009. so we are currently interesting for possible partners for future.

Our registration body is Lacon Institute from Austria.
43410
Cosmetic products
Other
other Cosmetic products

Description

: Cosmeceutique is a revolutionary range of cosmeceuticals manufactured with high-quality natural, bio-optimized ingredients. The portfolio comprise eight products formulated for acne & pimple, pimple scars, complexion, anti-ageing, wrinkles, freckle & black spot, sebum & cellulite. The products are pack in high-quality tubes containing 75 grams of cream. The product is hypo-allergenic. No animal testing is done. Manufactured in India.