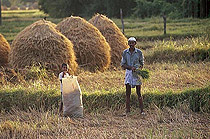 Find sellers of organic
The Greentrade Directory
Click on the offer number to view the company's information.
To obtain the company's e-mail addresses you need to subscribe our services or please contact us at Tel.: +33 1 47 50 02 73
Fax : 33 1 47 50 28 67
Offer N°
Category
Certification
Product
40287
Herbs, spices & condiments
Control Union
Other herbs, spices & condiments

Description

: Gambier, Galangal, Long Pepper, Cubeb
40288
Medicinal & aromatic plants
Control Union
Aromatic plants

Description

: Vertivert, Agarwood
40289
Medicinal & aromatic plants
Control Union
Essences

Description

: Vertivert Oil, Agarwood Oil, Clove bud Oil
40290
Medicinal & aromatic plants
Control Union
Medicinal plants

Description

: Orthosyponis Stamineus
40292
Raw materials & supplements
Control Union
Raw materials for cosmetics

Description

: Gambier
40293
Raw materials & supplements
Control Union
Vanilla

Description

: Vanilla
27130
Fruit & vegetables
Ecocert
Frozen fruit or vegetables

Description

: Organic IQF frozen fruits and vegetables
among them, Edamame, green beans, baby onions, broccoli, strawberries, blackberries, raspberries, wild blueberries.
China origin
Ecocert Certified

IQF and cleaned,

Grade A
42262
Seeds
Organic Crop Improvement Association (ocia)
Bulk seeds

Description

: Fresh Flax Seeds provides Certified Organic & Natural Whole Flax Seeds in light weight, re-sealable containers & Bulk quantities for food and for animal feed with a freshness guarantee!

Golden Flax Seed, brown flax seeds, flaxseed flour with 50% flax oil(omega 3 oil), and a one year shelf life; Organic Flax Lignans fiber with phyto(plant)estrogens (5 grams (1Tbsp.) equals 5 cups of Flax Seed or two pounds!) that boost the immune system &
help balance hormones; Flax grinders, Flax Health & Cookbooks with recipes for substituting Fat, Eggs, or Flour in recipes.

Flax flour is a nutrient rich flour for baking or for animal feed formulations.

For more information:www.freshflaxseeds.com; or please call 1.866.434.4922 or email: sales@freshflaxseeds.com
42228
Drinks
Other
Non-alcoholic beverages (water, fruit, vegetable juice)

Description

: • Acai is a fruit with extraordinary health properties that most Europeans had never heard of it. The amazing Acai fruit is considered the nature`s perfect food. The Acai berry is harvested from the Brazilian rain-forest and has been used for thousands of years by the natives of Brazil.

• Acai contains a complete spectrum of essential fatty acids, an extraordinary antioxidative benefit for body cells and contains all major vitamins and minerals.

• This is the first ecological Acai-project in the Brazilian rain forest based on the triangle system: protection of the rain forest, fair trade and organic farming.
42232
Milk & dairy products
Other
Eggs

Description

: hosberg AG is the market leader of organic eggs in Switzerland since years. Core business next to fresh organic eggs are egg products for industrial need like liquid egg products, egg powder and also convenience products like egg burgers or omelettes.

The ongoing success of hosberg AG, started 10 years ago and is certainly not a result of chance but a clear decision for organic products.

organic – quality – safety – experience and technology are the keys for healthy growing.

Swiss quality added to ISO 9001 and BRC certification makes hosberg AG a leading partner for organic food market as well as for production companies.
42231
Meat & sausages etc,,,
Other
Poultry, sausages, offal

Description

: certified organic chicken
our major target is quality and secure products. We do get involved during the entire life of the chicken only, if we can offer more to our chickens than mother nature does. The organic fudder which we feed is well balanced and delivers strenght to our high quality chicken. Right next to natural growing we are one of the leading producers concerning quality control which is done continously pointing out health and shape of our chickens. This leads into this premium quality which we stand for.

Organic chicken farms in Austria are well known all over Europe for premium quality and animal welfare. This tradition is continuing at Organic Food Partners. Transparency and traceability of each single lot is the base of success.

organic chicken premium quality – prizewinning by success of our customer
41813
Cereals & derived products
Other
Cereals (wheat, corn, barley, spelt wheat)

Description

: Trading company in Canada
42592
Textile
Other
Clothes

Description

: Gorgeous soft organic cotton baby clothes made in Fair Trade.
42591
Dietetic & health foods
Other
Baby foods

Description

: Delicious frozen baby food made in Canada.
42562
Fruit & vegetables
Other
Dehydrated fruit or vegetables

Description

: Manufacturing, buying and selling of organic products - spices and herbs, fresh and frozen fruits and vegetables, processing of fruits and vegetables.