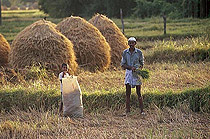 Find sellers of organic
The Greentrade Directory
Click on the offer number to view the company's information.
To obtain the company's e-mail addresses you need to subscribe our services or please contact us at Tel.: +33 1 47 50 02 73
Fax : 33 1 47 50 28 67
Offer N°
Category
Certification
Product
37102
Seeds
Control Union
Other Seeds

Description

: Alfalfa CAN 25kg Anise TUR 25kg Anise ground TUR 25kg Caraway seeds NED 20kg Caraway seeds ground NED 25kg Celery seeds NED 25kg Red Clover CAN 22,7kg Coriander HON 10kg/20kg Coriander ground HON 20kg Cumin TUR 25kg Cumin ground TUR 20kg Fennel sweet TUR/EGY 25kg Fennel bitter EU 25kg Fennel ground TUR/EGY 20kg Fenugreek CAN 25kg Hemp seeds CAN/CHI 25kg Juniper BUL 20kg Mustard seed brown CAN 25kg Mustard seed yellow CAN 25kg Mustard seed oriental CAN 25kg Mustard yellow ground DUI 25kg Nigella TUR 25kg Radish China Rose CHI 25kg Radish seed Daikon CAN 22,7kg
37090
Medicinal & aromatic plants
Control Union
Other medicinal & aromatic plants

Description

: ENGLISH NAME LATIN NAME Basil Ocimum Basilicum Camomile tea bag cut Camomille matricaire Camomile flowers Camomille matricaire Chaste tree berry Vitex Agnus-castus Rosemary 2-5mm Rosmarini folia 2-5mm Rosehips fine Cynosbati fructus Roseships grof Cynosbati fructus Sage 30 mesh Salvia officinalis Thyme 30 mesh Thymus vulgaris Marjory Origanum Maiorana Lavander Lavendula Officinalis Laurel leaf Folia Lauri Nettle 30 mesh Urfica Dioica Star Anis Illicium verum Lemon grass tea bag cut Cymbopogon Citratus Liqourice root cut Liquiritiae Radix Liqourice root whole Liquiritiae Radix Hibiscus Hibiscus Subdariffa Hibiscus powder Hibiscus Subdariffa Hibiscus tea bag cut Hibiscus Subdariffa Oregano 30 mesh Herba Origani Parsley cut 2-5mm Petroselinum crispum Echinacea Echinacea purpurea Peppermint tbc Menthae Piperitae Dandelion Taraxacum officinale Blackberry leaf Rubus fruticosus Raspberry leaf Rubus idaeus Bilberry Vaccinium myrtillus Melisse lemon cut Melissa Officinalis Melisse lemon whole Melissa Officinalis
37099
Fruit & vegetables
Control Union
Dried vegetables

Description

: Dark green speckled lentils CAN 25kg Brown lentils (Berg) TUR 25kg Eston lentils (small, green) CAN 25kg Laird lentils (large, green) CAN 25kg Black lentils Beluga CAN 25kg Red split lentils TUR 25kg Red lentils whole TUR 25kg
37098
Cereals & derived products
Control Union
Rice, buck wheat, oats, rye, various

Description

: Basmati brown PAK 25kg Basmati white PAK 25kg Rice brown long ITA 25kg Rice brown round ITA 25kg Red rice ITA 25kg Parboiled rice ITA 25kg Risotto/Arborio ITA 25kg Wild rice CAN 22,7kg
37108
Commodities
Control Union
Sugar

Description

: PRODUCT ORIGIN UNIT Beet sugar <40 NED 25kg Cane sugar light <300 BRA 25kg Cane sugar dark >800 BRA 25kg Demerara >2800 PAR 25kg Cane sugar light golden COL 25kg Sucanat BRA 25kg
37096
Fruit & vegetables
Control Union
Dried fruit

Description

: Apricots nr. 4 TUR 12,5kg Abikozen chopped 10mm TUR 10kg Apple pieces AUT 10kg Dates destoned TUN 8kg Dates standard TUN 7kg Dates with stem TUN 8kg Dates diced with riceflour TUN 8kg Figs Leridia TUR 10kg Currant SA 12,5kg Banana chips sweetened PHIL 8kg Mango dried SRI 15kg Papaya dried SRI 15kg Pineapple dried SRI 10kg Prunes destoned MOL 12kg Lemon peel ITA 10kg Orange peel ITA 10kg Sultanas TUR 12,5kg
37106
Oils for cooking & dressing
Control Union
Sunflower

Description

: Sunflower oil deso ITA 25 liter Sunflower oil deso ITA 190kg Sunflower oil deso ITA 900kg Sunflower oil high oleic ITA 900kg Soy oil ITA various Palm oil ITA 25 liter Palm oil ITA 190kg Olive oil extra virgin ITA 10kg
37109
Herbs, spices & condiments
Control Union
Other herbs, spices & condiments

Description

: Allspice INDO 20kg Cardamon bold green INDO 25kg Cardamon powder INDO 25kg Cassia sticks 10cm INDO 25kg Cinamon powder INDO 20kg Ginger powder CHI 25kg Ginger sliced INDO 25kg Black pepper steralized IND 25kg Black pepper ground IND 25kg White pepper IND 25kg White pepper ground IND 25kg Chili powder sco 100-350 IND 25kg Cloves IND 20kg Cloves powder IND 20kg Curry powder IND 20kg Turmeric powder INDO 25kg Turmeric root INDO 25kg Vanilla beans MAD - Vanilla powder MAD - Nutmeg whole IND 20kg Nutmeg powder IND 20kg Paprika powder SLO 25kg Paprika granule SLO 20kg Garlic powder EGY 25kg Garlic slices EGY 10kg Garlic granule 1-2mm EGY 15kg Onion powder EGY 30kg Tomato powder ITA 25kg
37066
Oils for cooking & dressing
Ecocert
Colza

Description

: organic rape seed
37168
Oils for cooking & dressing
Ecocert
Olive

Description

: virgine and organic olive oil coming from the Rif mountains in the north of Morocco, natural and pur
37050
Cosmetic products
Organic Trust Ltd
other Cosmetic products

Description

: Raw material Chicken, Fish available for manufacture of cosmetics.
37049
Cosmetic products
Organic Trust Ltd
Make up

Description

: Raw material Chicken, Salmon available for manufacture of make-up
37048
Cosmetic products
Organic Trust Ltd
Body care

Description

: Raw Materials Fish and Chicken available for manufacture of bodycare products
37047
Delicatessen products
Organic Trust Ltd
Soups

Description

: Raw materials Chicken, Lamb, Fish available for soup manufacturers.
37046
Grocery products
Organic Trust Ltd
Bouillon cubes, sauces

Description

: Raw materials Chicken, Lamb, Fish available for bouillon cubes and sauce manufacturers.