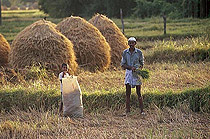 Find sellers of organic
The Greentrade Directory
Click on the offer number to view the company's information.
To obtain the company's e-mail addresses you need to subscribe our services or please contact us at Tel.: +33 1 47 50 02 73
Fax : 33 1 47 50 28 67
Offer N°
Category
Certification
Product
42723
Textile
Other
Clothes

Description

: We make Yoga clothes and Yoga accessories
37253
Cosmetic products
Other
Make up

Description

: ALIMA PURE
1ère Gamme de maquillage minéral artistique naturel glamour certifié BDIH en France,
Pour toutes les carnations de peau avec plus de 210 Couleurs ...
Lancement France 10 mars 2008 !

Une nouvelle gamme de maquillage naturel certifiée BDIH, présentée en exclusivité en France par BAGA International Cosmetics.

Travail des poudres minérales à l'infini - Utilisation et Application humide et/ou sèche.
Hypo-allergénique et anti-bactérienne.
La gamme Alima Pure Cosmetics est sans parabènes, conservateurs, phthalates, talc, bismuth oxychloride, colorants, acide salicylique, sans carmin,
sans parfum ou tous autres ingrédients qui pourraient être irritant, qui puissent aggraver la sensibilité de votre peau ou nuire à votre santé.
Liste revendeurs sur www.baga-ic.com
42655
Oils for cooking & dressing
Control Union
Other oils for cooking & dressing

Description

: VCO is Virgin Coconut Oil .
Oil from coconut by natural processing with low temperature, by destilation.
Under USDA Organic by Control Union Certifications
40285
Herbs, spices & condiments
Control Union
Cooked (mustard and pickles)

Description

: Ginger Pickles
40286
Herbs, spices & condiments
Control Union
Spices, peppers

Description

: Cinnamon/Cassia Vera, Cloves, Nutmeg, Cardamon, Black/White Pepper
40287
Herbs, spices & condiments
Control Union
Other herbs, spices & condiments

Description

: Gambier, Galangal, Long Pepper, Cubeb
40288
Medicinal & aromatic plants
Control Union
Aromatic plants

Description

: Vertivert, Agarwood
40289
Medicinal & aromatic plants
Control Union
Essences

Description

: Vertivert Oil, Agarwood Oil, Clove bud Oil
40290
Medicinal & aromatic plants
Control Union
Medicinal plants

Description

: Orthosyponis Stamineus
40292
Raw materials & supplements
Control Union
Raw materials for cosmetics

Description

: Gambier
40293
Raw materials & supplements
Control Union
Vanilla

Description

: Vanilla
27130
Fruit & vegetables
Ecocert
Frozen fruit or vegetables

Description

: Organic IQF frozen fruits and vegetables
among them, Edamame, green beans, baby onions, broccoli, strawberries, blackberries, raspberries, wild blueberries.
China origin
Ecocert Certified

IQF and cleaned,

Grade A
42262
Seeds
Organic Crop Improvement Association (ocia)
Bulk seeds

Description

: Fresh Flax Seeds provides Certified Organic & Natural Whole Flax Seeds in light weight, re-sealable containers & Bulk quantities for food and for animal feed with a freshness guarantee!

Golden Flax Seed, brown flax seeds, flaxseed flour with 50% flax oil(omega 3 oil), and a one year shelf life; Organic Flax Lignans fiber with phyto(plant)estrogens (5 grams (1Tbsp.) equals 5 cups of Flax Seed or two pounds!) that boost the immune system &
help balance hormones; Flax grinders, Flax Health & Cookbooks with recipes for substituting Fat, Eggs, or Flour in recipes.

Flax flour is a nutrient rich flour for baking or for animal feed formulations.

For more information:www.freshflaxseeds.com; or please call 1.866.434.4922 or email: sales@freshflaxseeds.com
42228
Drinks
Other
Non-alcoholic beverages (water, fruit, vegetable juice)

Description

: • Acai is a fruit with extraordinary health properties that most Europeans had never heard of it. The amazing Acai fruit is considered the nature`s perfect food. The Acai berry is harvested from the Brazilian rain-forest and has been used for thousands of years by the natives of Brazil.

• Acai contains a complete spectrum of essential fatty acids, an extraordinary antioxidative benefit for body cells and contains all major vitamins and minerals.

• This is the first ecological Acai-project in the Brazilian rain forest based on the triangle system: protection of the rain forest, fair trade and organic farming.
42232
Milk & dairy products
Other
Eggs

Description

: hosberg AG is the market leader of organic eggs in Switzerland since years. Core business next to fresh organic eggs are egg products for industrial need like liquid egg products, egg powder and also convenience products like egg burgers or omelettes.

The ongoing success of hosberg AG, started 10 years ago and is certainly not a result of chance but a clear decision for organic products.

organic – quality – safety – experience and technology are the keys for healthy growing.

Swiss quality added to ISO 9001 and BRC certification makes hosberg AG a leading partner for organic food market as well as for production companies.