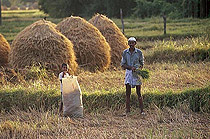 Find sellers of organic
The Greentrade Directory
Click on the offer number to view the company's information.
To obtain the company's e-mail addresses you need to subscribe our services or please contact us at Tel.: +33 1 47 50 02 73
Fax : 33 1 47 50 28 67
Offer N°
Category
Certification
Product
46469
Cosmetic products
Other
Body care

Description

: Amazonian buriti lotion
For after sun (sea & mountain) / Face + body - for all skin types
Rainforest Buriti oil is particularly rich in beta carotene, carotenoides, and pro-vitamin A, as well as essential fatty acids which soften the skin and assist in its regeneration. Anti-oxidants-rich Buriti oil and healing Andiroba oil help to repair damage by the sun. This lotion contains a complementary amount of Acerola to reinforce the strength of anti-oxidants and act as true anti-aging care. Cupuaçu butter and aloe vera provide highly water absorbency to the skin dried out by the sun or extreme weather conditions.
32885
Fruit & vegetables
Other
Dehydrated fruit or vegetables

Description

: Dehydrated tropical fruits.
Our products: Dehydrated Mango, Uchuva, orange, Banana, pitahaya.

Ideal for consume as snacks or with cereal and/or yogurt. Also used for preparing cakes or cookies.

BOPP bag with zipper for 40 g. Also bulk.
32886
Commodities
Other
Sugar

Description

: Description:
Organic Sugar, Icumsa 300min / 1300max

Packed:
50 or 25 Kilo poly bags with liner

Transport:
20' containers reinforced / 25MT per container

Weight/Quality/Conditions:
Organic Sugar, Polarization 99.36, moisture 0.055 max, humidity 0.15 max, ash 0.128, ICUMSA 500 min 550 max.
32887
Sugar & honey products
Other
Jams and jellies

Description

: Semiliquid organic fruit spread with organic sugar, citric acid (0,05% - 0,1%) pectina (0,01% - 0,05%) and water.

Our marmelades:
Feijoa (Feijoa sellowiana Berg); Starwberry (Fragaria sp); Lulo (Solanum quitoense L); Mango (Mangifera indica L); PassionFruit (Pasiflora edulis sims); Balckberry (Rubus spp); Pineapple (Ananas comosus (L.) Merrill; Uchuva (Physalis peruviana L).

The product is ready to be consumed with cookies, bread or toast.

Glass jar 220 g, golden methalic \"twist off\" top. Boxes by 12 or 24 units.
43070
Raw materials & supplements
Other
Other raw materials & supplements

Description

: Amylon is producer of wheat starch, syrupes and maltodextrin
in organic quality and also produces consumer good like puddings, dumplings,
cinamon sugar, vanilla sugar in small packaging.
43069
Cereals & derived products
Kez
Other cereals & derived products

Description

: Maltodextrin, Spray dried glucose syrup, glucose syrup, maltose syrup, wheat starch, dry mixes, pudding, cinamon sugar, vanila sugar
46383
Meat & sausages etc,,,
Other
Other meat, sausages etc

Description

: Venison - Red Deer Venison.
46381
Fruit & vegetables
Ecocert
Exotic fruit and vegetables

Description

: Organic heart of palm - Corazones de palmito organicos. Various sizes / diferentes empaques. USDA and Ecocert SA certified.

Exotic Fruits:

Gooseberries
Pitahaya
Mangosteen
Passion Fruit
Papaya
46349
Fruit & vegetables
Other
Dehydrated fruit or vegetables

Description

: Organic and conventional
Air dried/Freeze Dried
IQF
Fruits/Vegetables
Spices/Herbs
46361
Fruit & vegetables
Other
Fresh fruit

Description

: Certificaciones organicas: Ecocert SA y USDA organic
46358
Cereals & derived products
Imo
Rice, buck wheat, oats, rye, various

Description

: Gluten free organic quinoa and amaranth products
46354
Textile
Other
other Textile

Description

: Production of high quality, certified organic knitwear from the finest organic merino in the world and organic cotton.
37652
Sugar & honey products
Ecocert
Dessert preparations

Description

:

100% fruit specialties and desserts range

The Naturgie approach: NATURGIE has taken into consideration all the factors known to reduce the GI to produce a range with the lowest possible GI :
Maximum reduction of saccharose and glucose
Specific vacuum cooking process with low temperature for the 100% fruit specialities so as to limit the inversion and damage of sugars. This exclusive cooking process helps keeping the maximum of taste, aroma and vitamins. !

100% fruit specialties
There are more than 40 delicious fruit specialties, compotes, organic fruits desserts, jellies, fruits with organic juice and sauces in the Saveurs Attitudes 100% Fruit specialties and desserts range. All these products are made without added saccharose and with optimized GI! Enjoy the traditional flavours such as organic apricot or organic strawberry and the exclusive recipes as our organic orange-ginger.

An outstanding quality: Our products are manufactured in our factory located in the South-west of France which has already more than 40 years of know-how! We use more than 1 kg of fruit to elaborate a glass of 310 g of fruit specialty !
37657
Delicatessen products
Ecocert
Soups

Description

: NATURGIE is concerned about sustainable development. That's why we're acting so as to protect our environment : we propose organic products et we use recycled metarials every time we can. Our Saveurs Attitudes packagings are (as often as possible) made with recycled materials (papers, boxes) and printed with water ink.
37658
Delicatessen products
Ecocert
Other delicatessen products

Description

: Our factory started producing 100% fruit specialties from the 80's ! We take car of everything so as to lower the GI of our Saveurs Attitudes products : we select fruits with low GI* only, our specific recipes also contribute to optimize the GI, our process (vacuum cooking with low temperature) help us to control better the GI. Nearly 50 years of know-how are a guarantee for an amazing quality !