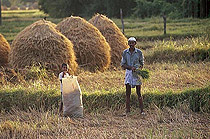 Find sellers of organic
The Greentrade Directory
Click on the offer number to view the company's information.
To obtain the company's e-mail addresses you need to subscribe our services or please contact us at Tel.: +33 1 47 50 02 73
Fax : 33 1 47 50 28 67
Offer N°
Category
Certification
Product
46111
Oils for cooking & dressing
Other
Other oils for cooking & dressing

Description

: Our main product Virgin Coconut Oil is the naturally processed, chemical-free and additive-free product from fresh coconut meat or its derivative (coconut milk and coconut milk residue) which has not undergone any chemical processing after extraction. It is the purest form of coconut oil, water white in color, contains natural Vitamin E and with very low free fatty acid Content and peroxide value. Bulk and retail packaging available for export from the Philippines.
8298
Herbs, spices & condiments
Bcs-oko Garantie Gmbh
Other herbs, spices & condiments

Description

: Thyme, oregano, rosemary
8915
Textile
Imo
other Textile

Description

: Organic cotton towels, organic cotton knitted wear
45754
Textile
Imo
Fabrics

Description

: Knitted fabrics
45753
Fruit & vegetables
Other
Dried fruit

Description

: Hazelnuts
45136
Fruit & vegetables
O.i.a.
Fresh vegetables

Description

: Our products are certified organic NOP, IFOAM, and GlobalGap. Our CB is Organización International Agropecuaria. (OIA).

butternut squash, red hokkaido,
garlic
sweet potatoes
46047
Drinks
Ecocert
Plant base drinks (herb teas, concentrates, elixirs)

Description

: Par ses propriétés anti-oxydantes, l'hibiscus est source de bienfaits. Il agit sur la micro circulation sanguine. Ses anthocyanes seraient responsables de l'activité anti-oxydante du LDL cholestérol, et de la régulation du taux de cholestérol. Il a un effet calmant sur le système nerveux, tonifie le système immunitaire de l'organisme, régule l'énergie, apaise, fortifie, nettoie. A base de fleurs d'hibiscus mais aussi de feuilles de cassis, menthe, racines de gingembre et jus de citron, Teranga est une boisson désaltérante certifiée bio
(bouteille de verre de 75 cl)
Gamme de 5 saveurs: nature, citron, cassis, menthe, gingembre
46040
Cosmetic products
Other
Perfumes

Description

: Line of all natural perfumes eclectically blended using absolutely perfected accords of pure aromatic plant essences.
46039
Cosmetic products
Other
Body care

Description

: Line of fragranced shea body butter, body lotions, salt scrubs and perfumed body oils enhanced with both natural and synthetic essences.
46038
Raw materials & supplements
Other
Raw materials for cosmetics

Description

: Production methods certified 100% organic by USDA (US Department of Agriculture) via Skal International
46037
Medicinal & aromatic plants
Other
Essences

Description

: Production methods certified 100% organic by USDA (US Department of Agriculture) via Skal International
45991
Products for organic farming
Ecocert
Fertilizers

Description

: We take pleasure in introducing ourselves as a reputed and strong R&D based manufacturer, marketer and exporter of Plant in origin based wide range of Organic Inputs in as Organic Nutrients and Some of our popular products include Granular and liquid formulations which have been very effective and economical to the farmers and we have a large number of loyal farmer\'s .
Cippy\'s products are field tested, and evaluated by various Agri Universities of India for 2 to 3 years period and have been found more effective and economical with Conventional treatments than others traditional organic treatment as well as comparatively more effective and economical than other traditional Organic treatment
Our products have been tested & certified for its Eco friendliness and non-toxicity by \"National Toxicology Center\" (NTC) as non -toxic, non- irritant and safe for use. Our products are totally non-toxic and non-hazardous
Our Organic inputs approved by ECOCERT for organic agriculture as per Indian (NSOP –National Standards of Organic Production), European (EC- Regulation) & US (NOP -National Organic Program) standards
45988
Textile
Other
Fabrics

Description

: We are an ISO 9001:2000 company exporting 100% certified fabrics from India.

We offer both Knitted as well as Woven fabrics.

Knits - Jersey, Interlock, Pique, Rib, fleece, Terry etc.

Woven -- Canvas, Twill, Poplin, Percale, Satin etc.

We use AZO free, low impact, reactive dyes.

Please contact us for your requirement.
45917
Textile
Other
Fabrics

Description

: we are certififed by control union for the production of high quality woven and knitted fabric.
We produce yarn dyed fabrics, bed linen fabrics and jacquard fabrics. We also produce poplin, chambric, voile , sateen , canvas, twill , drill and duck.
We produce knitted: single jersey , rib, stripes and velour.

We produce organic cotton , tencel blend and organic cotton seacell blended fabric.
45916
Textile
Other
Clothes

Description

:
We are manufacturers of high quality garments form India.We are certified organic by control union for both GOTS and OE. We comply to all factory regualtions and pay our employees state insurance and provident fund. We follow the strictly stipulated working conditions, health regualtions and hours of daily work.

We have the capacity to produce both knit and woven garments with complex patterns.
We have a sampling unit of 10 single needle machines, 5 special machines and 10 highly qualified sample tailors - who work on salesman samples and small productions.
We have a line of 50 single needle machine , with bartack , keyhole, lockstitch button attaching and feed of arm - all set of bulk production.

We will give you a list of our clients when you contact us.

Please give us further details about your requirements .