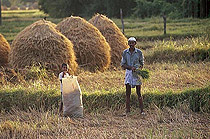 Find sellers of organic
The Greentrade Directory
Click on the offer number to view the company's information.
To obtain the company's e-mail addresses you need to subscribe our services or please contact us at Tel.: +33 1 47 50 02 73
Fax : 33 1 47 50 28 67
Offer N°
Category
Certification
Product
46354
Textile
Other
other Textile

Description

: Production of high quality, certified organic knitwear from the finest organic merino in the world and organic cotton.
37652
Sugar & honey products
Ecocert
Dessert preparations

Description

:

100% fruit specialties and desserts range

The Naturgie approach: NATURGIE has taken into consideration all the factors known to reduce the GI to produce a range with the lowest possible GI :
Maximum reduction of saccharose and glucose
Specific vacuum cooking process with low temperature for the 100% fruit specialities so as to limit the inversion and damage of sugars. This exclusive cooking process helps keeping the maximum of taste, aroma and vitamins. !

100% fruit specialties
There are more than 40 delicious fruit specialties, compotes, organic fruits desserts, jellies, fruits with organic juice and sauces in the Saveurs Attitudes 100% Fruit specialties and desserts range. All these products are made without added saccharose and with optimized GI! Enjoy the traditional flavours such as organic apricot or organic strawberry and the exclusive recipes as our organic orange-ginger.

An outstanding quality: Our products are manufactured in our factory located in the South-west of France which has already more than 40 years of know-how! We use more than 1 kg of fruit to elaborate a glass of 310 g of fruit specialty !
37657
Delicatessen products
Ecocert
Soups

Description

: NATURGIE is concerned about sustainable development. That's why we're acting so as to protect our environment : we propose organic products et we use recycled metarials every time we can. Our Saveurs Attitudes packagings are (as often as possible) made with recycled materials (papers, boxes) and printed with water ink.
37658
Delicatessen products
Ecocert
Other delicatessen products

Description

: Our factory started producing 100% fruit specialties from the 80's ! We take car of everything so as to lower the GI of our Saveurs Attitudes products : we select fruits with low GI* only, our specific recipes also contribute to optimize the GI, our process (vacuum cooking with low temperature) help us to control better the GI. Nearly 50 years of know-how are a guarantee for an amazing quality !
46316
Cosmetic products
Other
other Cosmetic products

Description

: Established in Melbourne, Victoria, in 1973, Kadac is one of Australia's largest distributors of natural personal care, health products, organic foods, vitamins and supplements, beverages, confectionary, snacks and biscuits.

As an importer and distributor for over 200 national and international manufacturers, our extensive range comprises over 4000 products, of which over 900 are certified organic. Kadac also distributes its own brands, which include Lotus, Lotus Organic, Nature First, Nature First Organic, Global Organics, Oz Organics and Honey Australia .
46198
Oils for cooking & dressing
Ecocert
Other oils for cooking & dressing

Description

: Argan oil
46309
Dietetic & health foods
Ecocert
Other dietetic & health foods

Description

: Opuntia seeds flour - high level of digestible proteins
46199
Raw materials & supplements
Ecocert
Raw materials for cosmetics

Description

: Argan oil
Opuntia seeds oil
Opuntia flowers infused oil
strawflowers infused oil
46308
Raw materials & supplements
Ecocert
Raw materials for cosmetics

Description

: Organic nopal (Opuntia Ficus Indica pads)
46268
Fruit & vegetables
Quality Assurance International (qai)
Dehydrated fruit or vegetables

Description

: We are offering 500 kg (five hundred) of high quality, freeze-dried banana powder that is certified organic to EU and NOP standards.

All certifications are available upon request.
46254
Products for organic farming
Ecocert
Fertilizers

Description

: engrais guano biologique
46234
Fish & seafood
Other
Other fish & seafood

Description

: Saltygreens® forms a part of Oosterschelde Fish & Greens. This department has specialized in the import and export of fresh sea greens and its aims are exclusivity plus quality in the first place.

How do we come up to our own standards?
• We work together with the internationally operating seed improvement company. And the result? Fresh samphire and sea aster of an excellent quality throughout the year.
• In our opinion the customer is always right, regardless of the quantity of the order placed with us. How do we deal with that? By listening to our customers and thinking along with them we try to support them to the best of our abilities. The result? A biologically sound packaging with our client's company logo on it!
• The transport is carried out by specialized companies, all working in accordance with the strict HACCP standards.
• A varying database with exclusive recipes.
46197
Fruit & vegetables
Ecocert
Exotic fruit and vegetables

Description

: Prickly pears (Opuntia Trade Morocco)
46191
Fruit & vegetables
Ulase
Fresh vegetables

Description

: Fresh tomatoes:Coeur de Boeuf lisse,Ananas,Green Zebra,Noire de crimée,Rose de berne
46137
Herbs, spices & condiments
Consejo Catalán De La Producción Agraria Ecológica
Olives, capers

Description

: The varieties used for its production are "arbequina" and "empeltre". The last variety mentioned is one of the oldest in Spain, allowing us to achieve the production of an oil full of aromatic connotations that reminds us of almond and green nut flavours. It\'s very clear and transparent, without any hint of cloudiness. It has a yellowish colour of light-medium intensity. It\'s easy on the palate, slightly spicy, which makes it unique and exclusive.