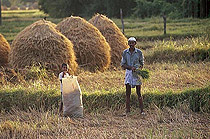 Find sellers of organic
The Greentrade Directory
Click on the offer number to view the company's information.
To obtain the company's e-mail addresses you need to subscribe our services or please contact us at Tel.: +33 1 47 50 02 73
Fax : 33 1 47 50 28 67
Offer N°
Category
Certification
Product
59087
Cereals & derived products
Other
Cereals (wheat, corn, barley, spelt wheat)

Description

: Raw Materials (import and domestic sales)
1. JAS organic soybeans,Conventional, Non-GMO soybeans
2. Organic buckwheat, conventional bucwheat
3. JAS Certified Rice, conventional rice
4. JAS Certified Coffee Beans
5. Conventional Black soybeans,mungbeans,Nada beans
6. Wheat, Wheat Flours, Japan-made wheat flours
7. Organic Sugar
8. Chili powder, chili grits
9. Citron skin, paste, fruit juice, oil
10. Organic Black Teas
11. Organic Honey
12. Organic Wasabi Powder
13. Defatted soy cakes
59086
Grocery products
Other
Other grocery products

Description

: Our daily diets, like tofu, natto, miso and soy sauce, etc. are made from the raw material soybean. How to provide safe, reasonable food is becoming an important topic in modern society.
The organic JAS, authorized raw materials of soybean, wheat etc. of Kenyu Trading Co.,Ltd are raised in fertile land without using any pesticides and fertilizer (at the present, the genetic recombination of soybean is not cultivated in China.).

Regarding imported raw materials, we use the IP handling system. The harvested soybeans from contracted farms are collected, delivered, selected and loaded into containers. Then the containers are handed to the appointed authorized organic warehouse of Kenyu Trading Co.,Ltd.
Furthermore, we are also obligated to include the certifications of seed, producer, overseas exporter, the certification of container transportation, and the manual of distribution channel.

The organic raw material of Kenyu Trading Co.,Ltd was certified by JAS and NOP in 2003. We make the effort to supply organic raw material which is considered healthy, safe and environmental friendly.
25093
Cereals & derived products
Other
Cereals (wheat, corn, barley, spelt wheat)

Description

: Kenyu Trading Co.,Ltd was founded by three veteran salesmen whose mission is to achieve further development and innovation in the business of natural and organic food materials, health food and Japanese traditional food with their nearly 20 years of experience.
59083
Fruit & vegetables
Other
Dried fruit

Description

: Super Star Trading Co.Ltd is one member of the IFOAM, which is the only whole funded enterprises in the edible seeds, nuts, dried fruits industry in China, both organic as well as conventional.

SSTC has been the pioneer in agricultural development with industry changing innovations such as: fresco packed PK, state of the art processing plant build on HACCP/BRC/IFS specifications, electronic color sorters, laser scanners, digital metal detectors, complete trace ability for conventional crops etc.

All this combined with a group of well trained officials makes SST your natural choice for edible seeds, nuts, dried fruits and beans from China.
59069
Oils for cooking & dressing
Comité De Agricultura Ecológica De La Comunidad De Madrid
Olive

Description

: Producción y Elaboración de Aceite de Oliva Viurgen Extra Convencional y Ecológico. Uno de los mejores de España.
Envasamos en botellas de cristal de 250 ml, 500 ml y 750 ml.
Envasamos en PETS de 2 Litros y Pets de 5 Litros.
Nos adaptamos a cualquier petición del cliente y cargamos a granel igualmente.
59068
Herbs, spices & condiments
Dio Certification And Inspection Organisation For Biological Production Methods
Other herbs, spices & condiments

Description

: Organic Culinary Herbs producers from Greece.
True Greek Organic Oregano
59050
Fruit & vegetables
Other
Fresh vegetables

Description

: organic asparagus
58973
Cereals & derived products
Control Union
Other cereals & derived products

Description

: We are a group of 03 Peruvian companies (Kieber Pacific and Brisas del Lago) that work together and with 09 years of experience in the local market dedicated mainly to the process of grains such us Quinoa (white/black and red), Amaranth, Sesame seeds, bakery products and other line as Rice and canned Trout .

Our main warehouse is located in Lima Peru, where we carry out the cleaning process of raw material through a cleaning machine and an optical color sorting machine and packed of the final product. At our warehouse located in Puno we perform the process of pre selection, washing and drying of the grain. In this warehouse we also have machines that elaborate derivatives products of Quinoa and Amaranth such as flakes, puffs and flour.

At province we have a group of farmers and closely monitor the raw material and all the process is guaranteed under strict international requirements of quality assurance. At the moment we are Kosher certified and organic certified by Control Union from Holland.
58998
Services
Imo
Consulting

Description

: Consultation about organic farming and certification in Central Asia.
47317
Textile
Other
Clothes

Description

: WE ARE SPECIALIZED IN ORGANIC GOTTON GARMENTS AND ACCESSORIES MANUFACTURING FOR KNITTED FABRICS.

OUR VERTICAL FACTORY IN INDIA IS GOTS AND ORGANIC EXCHANGE CERTIFIED
WE PRODUCE FROM YARN TO FINISHED PRODUCT

CASUAL WEAR FOR MEN, WOMEN,CHILDREN AND BABIES

PRIVATE LABEL SERVICE

FABRIC DYEING (GOTS)
OEKO-TEX EMBRODERIES
VEGETAL IVOIRY BUTTONS
NICKEL FREE ZIPPERS
WATER BASED SCREEN PRINTING (GOTS)
SAMPLING
EXPORT SERVICE
RECYCLED PACKAGING AND HANGTAGS

DO NOT HESITATE TO CONTACT US AND WE WILL BE VERY PLEASED TO HELP YOU IN YOUR BRAND CREATION AND DEVELOPMENT

www.bayshoreconcept.fr
Tel: 00.(33).1.60.75.30.94

We speack French, English and Spanish
58956
Fruit & vegetables
Other
Fresh vegetables

Description

: We are one of the largest exporters of fresh vegetables and fruits from India.

We are currently looking to source organically grown
lady finger( okra)from certified organic farms in India.

Regards

Suhail Siddiqui
58855
Grocery products
Consejo De Agricultura Ecológica De Castilla Y León
Cocktail biscuits etc.

Description

: Productos aperitivos hechos principalmentes con patata ecológica, almendras ecológicas y maíz ecológico
58856
Fruit & vegetables
Consejo De Agricultura Ecológica De Castilla Y León
Other fruit & vegetables

Description

: patata frita ecológica natural y con sabores y también en variedad artesana cortezas y torreznitos y patatas palo
58952
Cosmetic products
Imo
Body care

Description

: Our laboratory is located in the town of Onil (Alicante), Natural Carol was founded under the convictions to create a more sustainable and respectful with our natural resources. We are a small laboratory dedicated to the body care, but more than this we are a small people community who believe and make an effort for create products which they can help you in every step of your life.
51189
Cosmetic products
Bcs-oko Garantie Gmbh
Body care

Description

: Bath Tea
Traditionally, a variety of herbs has been used to help our body get rid of tension and channel positive energy. With Amazon Aroma Bath Tea, enjoy the properties of our blend of herbs and essences.