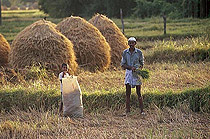 Find sellers of organic
The Greentrade Directory
Click on the offer number to view the company's information.
To obtain the company's e-mail addresses you need to subscribe our services or please contact us at Tel.: +33 1 47 50 02 73
Fax : 33 1 47 50 28 67
Offer N°
Category
Certification
Product
57645
Cereals & derived products
Ecocert
Cereals (wheat, corn, barley, spelt wheat)

Description

: Garden Citi Ltd provides various organic beans, cereals, and pulses which are sold in bulk and in bags according to customer's specifications. All of our products are third party certified organic ensuring that you receive only 100% non-GMO organic material.

Organic Adzuki Bean
Organic Black bean
Organic Soybean (Soya bean)
Organic Light Red Kidney Bean
Organic White Kidney
Organic Speckled Kidney Bean
Organic Mungbean
Organic Navy Beans
Organic Great Northern Bean
Organic Canellini Bean
Organic Red Kidney Bean
Organic Buckwheat
Organic Barley
Organic Millet
Organic Rice

Packaging Options : 25lbs, 25kb, 50lbs , paper bags, 1000kg Totes, bulk in Container, as per customer's request.

Certified Organic : USDA NOP, EC 834/2007, JAS, KOSHER
57644
Fruit & vegetables
Ecocert
Fresh fruit

Description

: We supply these certified organic fresh produce

Organic Apples – Fuji
Organic Asian Pear
Organic Mandarin Orange

Organic Butternut Squash
Organic Garlic
Organic Ginger
Organic Shallots

Certified Organic : USDA NOP, EC 834/2007
57626
Cereals & derived products
Other
Oilseeds (rape, sunflower, soy, sesame, peas, bean

Description

: ORGANIC SUNFLOWER SEED High Oleic or Linoleic, Origin Europe, New Crop 2010
57627
Seeds
Other
Bulk seeds

Description

: We offer brown flax seed (approved by BIOSUISSE), Origin Romania, Crop 2009, purity of degree 98 % (in Big Bags or Bulk) or cleaned by our company up to 99,95 % (in 25 kg paperbags and palletized).
Analyzed for GMO, Pesticides and Heavy Metals.
Availability: prompt delivery
57614
Sugar & honey products
Other
Other sugar & honey products

Description

: Vendons stevia (rebaudiosido A 98%)
57601
Drinks
Other
Non-alcoholic beverages (water, fruit, vegetable juice)

Description

: \"Tamara Fruit\" Ltd. was established in 2002. It is the first enterprise in Armenia producing Deep Frozen fruit and vegetables and Organic Fruit juices. Besides \"Tamara Fruit\" produces wide range of conventional juices, compotes, preserves, jams and canned vegetables (more than 300 type of products) as well as fruit and herb flavoured Ice Teas and Ice Coffee.
57603
Fruit & vegetables
Other
Frozen fruit or vegetables

Description

: certified organic frozen production - Green beans, green and red pepper, egg plant, cauliflower, mixed vegetables, spinach, falcaria, chervil, apricot, peach, fig, sour cherry, blackberry, raspberry.
57602
Drinks
Other
Plant base drinks (herb teas, concentrates, elixirs)

Description

: Company produces 100% organic herb teas - Mint, Thyme and Rose-hip
57599
Medicinal & aromatic plants
Other
Essences

Description

: The company Plantex S.A.C. is dedicated to the extraction and marketing of essential oils from aromatic plants, essential oils concentrate our various flavors of Andean flora that will give their products unique sensations. The extraction is performed by steam distillation of drag, so the process does not use solvents or chemicals. Molle essential oil is a natural product Fininoil 100% pure.
57606
Cleaning & hygiene in a sustainable way
Ceres
Consumer cleaning & hygiene

Description

: Nos partenaires vous proposent en direct des Philippines des produits cosmétiques 100% naturels, à partir de l'huile vierge de qualité extra de noix de coco.
Cette huile, composée d'acides gras saturés, est très douce, hydratante, anti-oxydante, et antibactérienne.
57526
Commodities
Ceres
Sugar

Description

: Sucre de coco
57521
Cosmetic products
Soil Association Certification Ltd
Body care

Description

: Ecosoapia Hand & Body Wash is a range of 100% organic (soil association certified) liquid soaps made from the purest natural
ingredients using organic oils and plant extracts. Available in seven scents, all products will smooth and condition your whole
body, whilst being completely free of any chemicals, toxins or harmful preservatives.

As a product which is used regularly, it is essential to use a body wash which helps regain skins' moisture and is kind to skin. The
absence of nasty chemicals that are found in much soap and the subtle scents make Ecosoapia ideal for frequent use. Offered in
minimal packaging, the soaps are an affordable, everyday luxury.

The range includes seven varieties:
- Almond is for those with a sweet tooth. The warm, sweet and sensuous scent is perfect for anytime
- Eucalyptus can be used to clear heads. It will give a lighter and brighter start to the day
- Lavender is the most relaxing scent. Its calming properties will enable a good night's sleep if used before bedtime
- Peppermint is a fresh and clean scent which will help in giving that extra kick in the morning
- Rose Geranium is purifying and calming, the traditionally English scent is the ultimate feminine luxury
- Tea Tree includes antiseptic and antibacterial oil which will wash away all germs whilst leaving skin soft and smooth
- Unscented is for those with especially sensitive skin. Free from essential oils, it will keep skin silky without giving any
irritation

Ecosoapia uphold their environmentally friendly philosophy by using minimal packaging and donating 10% of all profits go to
Iracambi (registered charity) to help conserve the rainforest. Ecosoapia has also been included in the 'Good Shopping Guide'
which only promotes ethical products and companies.
57561
Services
International Certification Services
Other Services

Description

: Plastic-jig your solution for storage, transport and Sale of your products.We are distributors of foldable plastic crates for all usages in all countries au around the world.Normes ISO9001V2000 and Codex (alimentarieus).Our crates are 100% recyclable.
57556
Cereals & derived products
Other
Cereals (wheat, corn, barley, spelt wheat)

Description

: Blé dur bio en conteneur complet
57544
Cereals & derived products
Other
Oilseeds (rape, sunflower, soy, sesame, peas, bean

Description

: Producer / Processor / Trader of bulk certified organic food or feed grade soybeans. Sell in bulk, bulk bags, or 25kg bags. Container or truckload quantities.