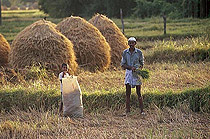 Find sellers of organic
The Greentrade Directory
Click on the offer number to view the company's information.
To obtain the company's e-mail addresses you need to subscribe our services or please contact us at Tel.: +33 1 47 50 02 73
Fax : 33 1 47 50 28 67
Offer N°
Category
Certification
Product
61480
Commodities
Other
Sugar

Description

: AZÚCAR DE CAÑA BLANCA/ WHITE CANE SUGAR / ROHRZUCKER WEISS / SUCRE DE CANNE BLANC
AZÚCAR DE CAÑA INTEGRAL/ WHITE WHOLE CANE SUGAR / ROHRZUCKER VOLL / SUCRE DE CANNE ENTIER
1 Kg-ECOPACKAGE
5 Kg
15 Kg
25 Kg
61408
Dietetic & health foods
Other
Other dietetic & health foods

Description

: Febico Organic Spirulina A+ is 100% organic certified by Naturland Association for NINE consecutive years.

Organic Spirulina A+ is a highly nutritious, all natural blue-green alges and a rich source of vitamins, Beta-carotene, minerals, chlorophll, gamma-linolenic acid(GLA) and protein. FEBICO Organic Spirulina has hightly digestible protein. It has an exceptional amino acid profile, contains all essential amino acids, and rivals animal proteins for nutritional completeness, value, and digestibility.

Four Nutritious Benefits:
Enriched Vitamin Complex B, and vegetable B12
High content (70%) of all-vegetable protein
Essential fatty acid - GLA
100% vegetable whole food

Two major functions:
Balance immune system and restore energy:
Spirulina contains enriched vitamin complex B, essential amino acids, and antioxidants. It is a superfood to support your healthy immune system to restore energy from stress and chronic fatigue.
61404
Dietetic & health foods
Other
Fresh plant extracts

Description

: Experiments conducted by The Hepatitis Research Center of National Taiwan University Hospital, confirmed that taking Bpogen liver capsule in advance can effectively reduce the chemical reagents that induce liver inflammation and cirrhosis. After surgery for resection of liver cirrhosis, taking Bpogen capsules can be effective in promoting liver regeneration and recovery.

This product uses specially cultivated organic spirulina which is rich in minerals and nutrients. It can mediate physiological functions, reduce fatigue, and is a wonderful nutritional supplement that can nourish your physical wellbeing.
61403
Dietetic & health foods
Bcs-oko Garantie Gmbh
Food supplements

Description

: Cracked cell Wall process accredited by R.O.C. patent 183428.
USDA Organic and Naturland Organic Certification.

Chlorella A++ is the premium dietary supplement that contains more than 20 vitamins and minerals including B complex, beta-carotene, vitamins C and E, iron and calcium. It is the highest source of chlorophyll, which is a liver detoxifier, a bowel cleanser, and a catalyst for the absorption of other elements, including iron. It is the highest source of the nucleic acids DNA and RNA, reduced levels of which are believed to be implicated in physical deterioration and ageing. It is the amazing green superfood can trigger your body\'s own natural defenses.



Natural mineral water sources from environmentally protected mountains are used to carefully cultivate our chlorella under natural sunlight. Rigid quality control checks ensure freshness and purity in every chlorella tablet.



Summary of A++ grade:

1. Natural source of complete nutritional profile

2. Patented broken cell wall process

3. Clean water source from environmentally protected mountain mineral water.

4. No preservatives

5. No fillers

6. No contamination

7. 100% natural
61405
Dietetic & health foods
Other
Other dietetic & health foods

Description

: Always feel sore and fatigue after long hours of using your eyes? Super 5-in-1 phytochemical formulation brightens your vision. Protect your eye from light damages!

1. 100% Natural phytochemicals extracted from microalgae, including Chlorophyll, Lutein, Zeaxanthin, Phycocyanin, and Astaxanthin.
2. Phytochemical can protect eyes from sunlight and monitor light damage.
3. FEBICO only 5-in-1 phytochemical formulation!
4. Addition of fish oil, EPA and DHA can help absorption with Lutein.
61406
Dietetic & health foods
Bcs-oko Garantie Gmbh
Other dietetic & health foods

Description

: FEBICO® Natto complex unlocks the secrets to longevity among Japanese. Precious health preserving ingredients from ancient Chinese wisdom.

1. High concentration of Natto Kinase. One tablet of FEBICO Natto Complex is capable of reaching the suggestive dosages by Japanese Natto Association: 2000 F.U./day.

2. Top quality
Strictly select the optimal strand for natta and red rice yeast. Standardize the nutrients quality and reach uniform bioactivity.

3. Top Fermentation technique
Utilizing the state-of-the-art fermentation bioreactor to produce large quantity and stable quality products. The fermentation process does not involve chemical or physical extraction process and therefore contains the comprehensive nutrients and bioactivity of Natto kinase and red rice yeast.

4. Astaxanthin is extracted from the proprietary algae strand from FEBICO's in-house cultivation site. 100% vegetable natural and safe for consumption. Not chemically synthesized.

5. Specialized 4-in-1 complex formulation. (Natto Kinase, Monacolin K, Coenzyme-Q10, Astaxanlin)

6. Passed SGS test; no medical compound or heavy metal detected in the product. 100% safe!
61407
Dietetic & health foods
Other
Other dietetic & health foods

Description

: 1. Astaxanthin is 550 times more potent than Vitamin E in anti-oxidant. The "Super Vitamin-E"!
2. Innovative 100% vegetable astaxanthin and spirulina extract. Free of Additives!
3. Vegetable capsules, organically cultivated spirulina, non-GMO product.
25699
Grocery products
Control Union
Other grocery products

Description

: We are one of the leading organic food processors in India, known as Sresta Natural Bio Products Pvt.Ltd., head quarters in Hyderabad, India. \" SRESTA\" the ubiquitous symbol of excellence in providing its customers wide range of high quality natural & organic food products.

Our product range includes fresh fruits & Vegetables, Staples, Processed Products, Grocery, Bakery and confectionery. We are the bulk producers of Cashew, Basmati rice, Soyabean, Wheat, Spices and organic ingredients. In order to ensure the consistent quality and availability we have vertically integrated facilities from farm level to finished product. Our products have been well accepted by domestic customers and receiving good response & appreciation from overseas markets under the brand name of " 24 Lettered Mantra" through our superstores. Sresta's superstores are India's 1st and only superstore chain offers exclusive organic range of products.

All our products are sourced from our own / managed farms spread in more than 5000 acres of land across India. The selected farms are monitored closely by our qualified supervisors from soil to sowing to harvesting. The farm grown fresh products are meticulously graded ,cleaned and packed.

Our production practices prohibit the usage of pesticides and chemicals as well as genetically modified organisms ( GMO's). All our organic projects are certified by SKAL ( Netherlands), ECOCERT ( Germany) and confirm to international organic standards including Euro 2092 / 91 , USA NOP. At the moment we offer more than 500 products to cater the needs of domestic market through our superstores.
61379
Cereals & derived products
Ecocert
Oilseeds (rape, sunflower, soy, sesame, peas, bean

Description

: Certified Raw amterials and organic cosmetics by Ecocert
61377
Fruit & vegetables
Other
Fresh fruit

Description

: organic muscovado cane sugar
7257
Commodities
Ecocert
Cocoa, chocolate

Description

: Cacao en grano, banano fruta fresca y pure de banano
7258
Fruit & vegetables
Ecocert
Fresh fruit

Description

: CATIE brings science, graduate education and technical cooperation together to reduce poverty through integrated management of agriculture and conservation of the environment in Latin America and the Caribbean.
61364
Sugar & honey products
Other
Honey, royal jelly, bee hive products

Description

: Honey is produced from sugary plant juices gathered and converted by bees, which collect them in the form of:
- Nectar: juices secreted by nectaries, generally found in flowers and sometimes leaf axils.
- Honeydew: sugary juices secreted by plants when attacked by aphids and other pests.

Honey's qualities vary widely according to source plant, terrain and origin (nectar or honeydew).

Composition:
• Sugars: 70-80%
• Water: 16-20%
• Other elements: minerals, vitamins, proteins, organic
61293
Drinks
Consejo De Agricultura Ecológica De Castilla Y León
Plant base drinks (herb teas, concentrates, elixirs)

Description

: 100% organic, healthy, refreshing and nutritive. Easy to digest, cholesterol free and with a very low level of fat.
As they are free from lactose, Soria Natural vegetable drinks representent an alternative for people who have a food intolerance as for vegetarian people.

AMBIENT PRODUCT - 12 MONTHS SHELF LIFE

100% vegetable. 0% lactose. 0% cholesterol. Low in fat (of which 90% is unsaturated). Without added sugar.

Different Varieties:
- Soya
- Oat
- Rice
- Spelt
- Quinoa
61353
Dietetic & health foods
Comité Andaluz De Agricultura Ecologica (caae)
Food supplements

Description

: Soria Natural soya rusks are craft made, a daily-made leaven is used instead of using an industrial one. For its conception a non genetically modified soya is used and the result is a 0% cholesterol rusk, a high fiber and unsaturated fatty acids content.