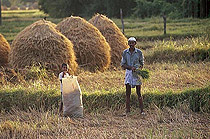 Find sellers of organic
The Greentrade Directory
Click on the offer number to view the company's information.
To obtain the company's e-mail addresses you need to subscribe our services or please contact us at Tel.: +33 1 47 50 02 73
Fax : 33 1 47 50 28 67
Offer N°
Category
Certification
Product
56952
Commodities
Other
Coffee & substitutes

Description

: WE SUPPLIY ETHIOPIAN ORGANIC COFFEE
YERGACHEFFE
SEDAMO
JIMMA
BRNDS
56883
Cereals & derived products
Imo
Rice, buck wheat, oats, rye, various

Description

: Organic Rice from agriculturist families.
1800 TON
LONG GRAIN BROWN (WHOLE)
LONG GRAIN WHITE
SHORT GRAIN BROWN (WHOLE)

Contact us!
Preserve and help us, there are 211 families!
56950
Cereals & derived products
Other
Cereals (wheat, corn, barley, spelt wheat)

Description

: To vary smaller meals, we recommend Organic Crispy breads made of mixture of whole wheat groats, rice groats, whole rye flour, corn groats with added brown sugar milk powder. The snacks can be offered alone or with a spread. Crispy and delicious!
55203
Cleaning & hygiene in a sustainable way
Other
Professional cleaning & hygiene

Description

: Waterless Car Wash System will wash and wax a car inside and out WITHOUT USING WATER. One product that does it all! We have a waterless car wash product approved by USA as a green product. All products contain the finest ingredients. Looking for distributors worldwide. www.organicandwaterless.com We can ship in concentrated containers saving you money on products and shipping. Plants in US and China.
56885
Fruit & vegetables
Other
Fresh fruit

Description

: La piña de Costa Rica esta catalogada como la mejor del mundo y nuestra piña organica cumple con todos los requerimientos para poder ingresar a cualquier mercado
Manejamos varios calibres (5-6-7-8-9-10)
Las piña viene empacada en cajas de corton craf y el peso por caja es de 12 kilos

Capacidad de entrega del Producto
3 contenedores semanales
34555
Sugar & honey products
Associazione Ecocert Italia
Jams and jellies

Description

: All type of Jams
34597
Grocery products
Associazione Ecocert Italia
Pasta

Description

: organic pasta (kamut, spelt, rice, corn, quinoa, etc)
Organic rices
Organic - gluten free products

For more informations contact directly:

info@fabbribiofood.eu

Sincerely,

Alessandro
56853
Oils for cooking & dressing
Other
Other oils for cooking & dressing

Description

: ARGANEVE sarl
Nous sommes une Entreprise basée à ESSAOUIRA précisément à TAMANAR la capitale d'argane.
Nous Produisons les huiles végétales essentiellement les Huiles d\'argan Bio, Et nous commercialisons les Produits de l'huile d\'argan Cosmétique et Alimentaire.
Ainsi que nos commercialisons les produit naturel comme : le Savon noir Beldi, Ghassoul Eau de rose La grande partie de notre production est destinée à l\'exportation. Nous disposons d\'un Processus de Production très moderne répondant aux normes internationales où les Standards de qualités sont Respectés à chaque étape de fabrication.
Notre devise est d\'offrir à nos clients des produits et un service de haute qualité.
Notre entreprise joue un très grand rôle social par son implication dans beaucoup de Projets associatifs Visant l\'amélioration des conditions matérielles de la Femme rurale berbère.
56828
Cereals & derived products
Other
Cereals (wheat, corn, barley, spelt wheat)

Description

: Certified organic by ONECERT


We offer a wide range of Basmati Rice and flour includes like wheat, bajra, maize etc. Our cereals and flour are produced with using proper methods which are applicable in food safety management. Goods are procured, checked, cleaned and then transported after approving all quality standards. These products have high demand all over world.
Rice- White
Brown & Red Rice
Wheat Flour
Maize Flour
Rice Flour
Jowar Flour


Established in 2000, aaha impex pvt. ltd. is a renowned name in the field of Indian food spices, Indian chutney, groceries and processed food products. known for our premium quality, timely supply of orders, competitive prices and customer oriented approach, today, we have established ourselves as a highly reliable and respected player in the industry.
56827
Medicinal & aromatic plants
Other
Other medicinal & aromatic plants

Description

: Certified organic by ONECERT

Herbs have a fine flavour and are beautiful to look at. Beside this it is originally extracted by giving proper description from different plant materials. Herbal extract is very useful for maintaining or curing health related matter. We present a huge range of herbal extract that gives proper cure and effectiveness to health related issues. Haldi
Bay Leaves
Lemon Grass
Neem
Pippali
Thyme Leaves
Motha
Nagar
Amlaki
Ashwagandha
56826
Herbs, spices & condiments
Other
Spices, peppers

Description

: Certified organic by ONECERT

Our line of spices captures flavours and sensation from all parts of India and bring them straight to your kitchen to guarantee the perfect intense, and pesticide free seasoning of your meal.

Our Spices and Herbs available as 'Whole','Flakes' or 'Ground', as per specifications. Vibrant in Colour, Flavour and Aroma. These Organic Spices and Herbs are amongst the best in the world,cleaned, graded and packed for retail or bulk sales. Our bulk supply comes in vacuum packed bags.
Chilly
Cumin Seed
Fennel Seeds
Coriander
Cardamom
Curry Leaf
Nutmeg
Turmeric
Black / White Pepper
Ajwain
Mace
Cinnamon
Cloves
Yellow/Black Mustard Seeds
56825
Herbs, spices & condiments
Other
Spices, peppers

Description

: Certified organic spices (ONECERT certification)

Indian masala mixes are quick and convenient way to add your favourite spice blends and curry mixes without the hassle of measuring, mixing and grinding the basic ingredients. In our organization blending procedure is done very carefully and also follows all quality management to make the spices mix masala very productive and get original flavour in our daily consuming meals.
Curry Powder
Chicken Masala
Tandoori Masala
Garam Masala
Chat Masala
Chana Masala
56288
Services
Other
Other Services

Description

: It's our pleasure to invite you to the premier edition of EXPO BIO-PRIER – trade fair of bio, eco and natural products which will be held between the 9th and 11th of April 2010 at IULIUS Mall in Timisoara.
56739
Medicinal & aromatic plants
Other
Medicinal plants

Description

: Certified organic basil


Strict international organic production principles have been adhered to for the past 5 years, and we are certified organic by SGS.

The cultivated area is surrounded by bush jungle and forest areas and is free from air, water, and industrial pollution. As this is a drought affected area, emphasis is on water management and conservation i.e. creating check dams which ultimately form lakes and re-charge the aquifer.
The aim of the farm is to make it a viable enterprise so that the surrounding villages are also convinced of the benefits in organic farming. 10% of profits have been set aside for uplifting women and children.

It is our vision to create a model in social responsibility and sustainable development in the face of climate change.
56786
Fruit & vegetables
Other
Other fruit & vegetables

Description

: The Farm is currently one of the largest privately owned Organic farms in India with over 350 acres under cultivation. We grow paddy, wheat, sugarcane, barley, sesame seeds, mustard seeds, turmeric, ginger, lentils, vegetables and have large mango, lemon, guava, papaya, and other fruit orchards.

We are fortunate to have abundant varieties of very old indigenous trees.