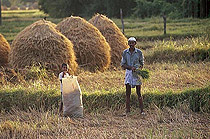 Find sellers of organic
The Greentrade Directory
Click on the offer number to view the company's information.
To obtain the company's e-mail addresses you need to subscribe our services or please contact us at Tel.: +33 1 47 50 02 73
Fax : 33 1 47 50 28 67
Offer N°
Category
Certification
Product
59199
Cereals & derived products
Other
Cereals (wheat, corn, barley, spelt wheat)

Description

: Organic Quinua
Organic Amaranth
59246
Medicinal & aromatic plants
Other
Medicinal plants

Description

: Juniperi fructus
Juniper berries

our certificate body is BalkanBioCert
59233
Products for organic farming
Ecocert
Fertilizers

Description

: MICRONIZED POWDER Trichoderma atroviride strain 898G and Glomus spp.

Technical Data Sheet
Safety Data Sheet

TIFI is a product composed of spores (conids and clamidospores) and mycelium of a live fungus not genetically modified, which usually leaves in Mediterranean environments.

After the molecular identification for sequencing of ITS (INRA Versailles, France), the 898G strain was registered by the NIXE laboratory in an international collection with the reference number: BCCM/MUCL 45632.
The Trichoderma Atroviride strain 898G is a fungus having a direct antagonist action on many pathogenic funguses, which live on soils (Fusarium spp., Rhizoctonia spp., Verticillium spp., Armillaria spp., Phyrochaeta spp.) and plants (Phytophtora spp., Botrytis spp. ecc.).
The selected strain differs from others for the great adaptability to environment and especially for the great reproducibility and aggressiveness against pathogens. This means a quicker and more efficacious action and a greater persistence, thanks to their ability to live in soils – occupying the rizosphere and colonizing the roots – and to settle on the aerial part of grass and tree plants.
59221
Textile
Soil Association Certification Ltd
Fabrics

Description

: Fou furnishings is a specialist organic linens company selling internationally. We offer organic bedding to hotel quality, custom bedding, organic towels and dedicated customer service, to make it easier for those looking to purchase organic linens. For the highest quality organic linens, we source the finest quality organic cottons, in very high thread counts and finish to exacting standards. Available in thread counts up to 600, crafted from 100% Egyptian cotton; in the time honoured tradition of bedding which has graced the world\'s elite hotels. As a mark of quality, our bed linens have made the top three best Organic Textile Products for the second year running. Fou furnishings is also a UK Soil association licensee and all of our organic bedding is certified by the UK Soil Association or Oeko-tex.
59244
Sugar & honey products
Other
Specialties

Description

: Bebidas Aromáticas en cubos de 8.6 gramos, endulzadas con jugo de caña de azúcar 100% biologica.

Presentaciones en formatos de 8'6 grs.para uso individual en hosteleria y alimentacion , en bolsas de 0'500 para heladeria.
59243
Commodities
Bcs öko Garantie Gmbh
Coffee & substitutes

Description

: cafe verde en grano , sacos 70 kilos.


Café biologico tostado Santa Marta Gold 250 grs.
Café biologico tostado Mountain Gold 250 grs.
Café biologico grano Green Beans 250 grs.
Café biologico verde Green Gold 250 grs.
59242
Commodities
Bcs öko Garantie Gmbh
Sugar

Description

: Jugo de caña de azucar prensado o en polvo.

Se presenta en;

bloques 400 grs.
polvo granulado 500 grs.
bolsa polvo 8 grs.
59183
Meat & sausages etc,,,
Ecocert
Other meat, sausages etc

Description

: Boucherie charcuterie artisanale bio , contrôlée et certifiée par ECOCERT.
Nous fabriquons des verrines 190 g de pâté de campagne et pâté de foie.
Ces produits sont élaborés de façon traditionnelle permettant de conserver la qualité et la saveur d\'un produit artisanal.
Nos verrines ont une DLC de 4 ans.
59176
Oils for cooking & dressing
Icea Instituto Mediterraneo Di Certificazione
Olive

Description

: Multiawarded extravirgin oil. Very rich in taste and very healthy! Two different varieties of olive landraces are cold pressed and We obtain this amazing product, natural and balanced in his flavours.
59175
Fruit & vegetables
Other
Preserved fruit or vegetables

Description

: Artisanal and incredibly tasting tomato sauce from the hills of Southern Italy - the best one for pizza and pasta dressing
59174
Delicatessen products
Ics Control System Insurance Srl
Other delicatessen products

Description

: Artichokes preserve in extravirgin olive oil - artisanal and tasteful production from Southern Italy
59173
Raw materials & supplements
Other
Vanilla

Description

: A) Vanilla Beans

Product Specifications:
- Type: Planifolia Vanilla Beans
- Quality A Grade Size: Range from 14cm to 16cm in length & above.
- Without any rupture (Cracks or Splits)
- Oily Texture
- Excellent Powerful Smelly Scent
- Color: Dark Brown
- Vanillin Content: 2% to 2.4.0%
- Moisture: 25% to 30%
- Minimum Order Quantity: 200kg
- Supply Ability: 1 to 2 tons per month shipment
- FOB ( Chennai )---Shipment

B) Extract Grade Vanilla Beans (for Vanilla Oil Extract)
Product Specifications:
- Type: Planifolia Vanilla Beans
- Mixed vanilla beans (all grades and sizes)
- Rupture cracks & split vanilla beans (all grades and sizes)
- Over dried vanilla beans (all grades and sizes)
- 14cm and below (good & bad quality planifolia )
- Minimum Order Quantity: 500kg
Origin-India
- Supply Capacity: 1 to 2 tons shipment on a monthly basis
- FOB Selling (Chennai)
59156
Medicinal & aromatic plants
Ecocert
Essences

Description

: Nous sommes producteur et transformateur d'huiles essentielles biologiques certifiées par Écocert Canada. Nous offrons 15 variétés d'huiles essentielles et quelques variétés d'hydrolats.
59120
Cosmetic products
Other
other Cosmetic products

Description

: Vente et Fabrication Produits Cosmetiques 100%BIO
59085
Seeds
Qualite France
Other Seeds

Description

: Notre société créé en 1984 agit dans le but d\'œuvrer à la restitution des sols par le réemploi des matières organiques fortement délaissées depuis les années 50. Les terreaux et amendements 100% Biologique distribués sous la marque TONUSOL incorporent tous du Lombric Compost. Le Lombric Compost \"produit emblématique de l\'agriculture biologique\" est la transformation des fumiers par les vers de terre, dix fois plus riche que le fumier traditionnel, il permet d\'alléger et de régénérer la terre ainsi que de stimuler la croissance des plantes. Nous sommes d\'autre part certifiés par Qualité France depuis le début de notre activité.