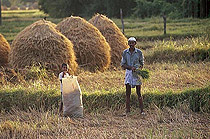 Find sellers of organic
The Greentrade Directory
Click on the offer number to view the company's information.
To obtain the company's e-mail addresses you need to subscribe our services or please contact us at Tel.: +33 1 47 50 02 73
Fax : 33 1 47 50 28 67
Offer N°
Category
Certification
Product
59529
Products for organic farming
Other
Fertilizers

Description

: BIOCYTE NUTRI+
Biocyte Agro Research Cente, with its manufacturing facility at Kanjikode,Palakkad,India now manufactures Biocyte Nutri+, an improved organic manure, suitable for all crops. Biocyte also manufactures Biofertilizers and Biocontrol agents. Biocyte Nutri+ contains the following ingredients. It is mixed in certain ratio under strict supervision in controlled conditions. The raw materials in-corporated in Nutri+ are the best quality available in the market.

INGREDIENTS

1. Bio-Compost : This is the compost prepared from Sugar cane waste, after the sugar is manufactured. The crushed sugar cane waste is composted using certain fungus, water and a concentration of microbial cultures to boost up the composting process. Bio-compost forms the major ingredient.
2. Neem Cake : High quality crushed neem cake is used as another major ingredient in Nutri+.
3. Castor cake : High quality crushed Castor cake is used as another ingredient in Nutri+. Castor is higly rich in Phosphorous.
4. Fish meal : This is processed Organic manure, containing fish waste and Shrimp waste. Its is highly nutritious.
5. Biofertilizers : In addition to all the above organic ingredients, we also incorporate a small concentration of Biofertilizers like Azospirillum and Phosphobacteria for added advantage and better nutrition. (Regional strains can also be incorporated)
6. Born Meal:


PROPERTIES OF BIOCYTE NUTRI+
Excellent medium for plant growth
High moisture retention
Improves physical & biological condition of soil
Improves aeration
Reduces frequency of irrigation
Enhances strong and healthy root system
Better

Contains natural enzymes and plant nutrients
Stimulates the production of phytohormones.
NUTRIENT CONTENT IN BIOCYTE NUTRI+

Composition Biocyte Nutri+

Nitrogen 1.45%
Phosphorous 1.09%
Potassium 1.12%
Organic carbon 15.88
Lignin 4%
Cellulose 12.6%
Calcium 0.50%
Magnesium 0.65%
Iron (ppm) 0.15
Manganese (ppm) 25.0
Zinc (ppm) 15.80
Copper (ppm) 6.20
Moisture content 30 – 35%
pH 7.98
8867
Fruit & vegetables
Ceres
Frozen fruit or vegetables

Description

: IQF Black Currant- Grade A
59433
Cleaning & hygiene in a sustainable way
Other
Consumer cleaning & hygiene

Description

: Productos ecológicos de limpieza doméstica elaborados por empresas certificadas.
59425
Fruit & vegetables
Ecocert
Exotic fruit and vegetables

Description

: FREEZE DRIED ORGANIC ACAI POWDER

Known as superfruit, the acai is extremely rich in antioxidants because of its high levels of phenolic compounds. Containing dietary fibers, Omega 6 and 9, vitamins and minerals, the acai is also highly nutritious.

Liotecnica's freeze drying process optimally captures acai's delicate nutrition in a stable, versatile format. Liotecnica acai:

- is internationally recognized for its superior quality and nutritional profile
- delivers superior ORAC, with maximum preservation of acai's critical bioctive components
- is 100% pure, with no carriers or chemical additives
- is organic and kosher certified

Liotecnica's acai delivers a dose of health in:

- Beverages (juice blends, smoothies, energy drinks, and others)
- Foods (yogurt, natural energy bars, chocolate, ice cream, desserts, jellies)
- Pharmaceutical nutritional supplements (capsules, tablets, whole food powder)
59430
Cleaning & hygiene in a sustainable way
Other
Professional cleaning & hygiene

Description

: productos de limpieza para empresas de fabricantes con prestigio y certificaciones
59377
Fruit & vegetables
Other
Other fruit & vegetables

Description

: NOP certified LENTILS AND PEAS

* French
* Green
* Laird

* Red
* Austrian Winter
* Yellow

* Green Peas
* Maple Peas
* Marrowfat
59376
Drinks
Other
Juice concentrates

Description

: JUICES AND PUREES

* Acai
* Apple
* Apricot
* Asparagus
* Blueberry
* Grape, Red
* Grape, White

* Grapefruit
* Lemon
* Orange
* Peach
* Pear
* Pineapple
* Plum

* Quince
* Strawberry
* Sweet Potato
* Tangerine
* Tomato
* Butternut Squas

NOP certified
59375
Cereals & derived products
Other
Other cereals & derived products

Description

: MEAL AND PELLETS

* Corn
* Feed Ingredients


* Flax Meal
* Rations

* Soymeal
* Sunflower Meal
NOP certified
59374
Oils for cooking & dressing
Other
Other oils for cooking & dressing

Description

: NOP certified OILS

* Almond
* Canola
* Flax



* Olive
* Pumpkin
* Safflower



* Soybean
* Sunflower
* Walnut
59373
Cereals & derived products
Other
Oilseeds (rape, sunflower, soy, sesame, peas, bean

Description

: BEANS

* Soybeans
* Adzuki
* Black
* Black Eye
* Chickpeas



* Coffee
* Cranberry
* Great Northern
* Kidney
* Mung



* Red
* Pinto
* White

NOP certified
59372
Sugar & honey products
Other
Other sugar & honey products

Description

: NOP Certified

SWEETENER PRODUCTS

* Cane Sugar
* Cane Juice
* Agave

* Cane Syrup
* Corn Syrup
* Stevia

* Honey
* Molasses
59371
Seeds
Washington State Department Of Agriculture
Bulk seeds

Description

: NOP Certified GRAINS AND SEEDS

* Amaranth
* Barley
* Buckwheat
* Canola
* Corn
* Flax, Brown
* Flax, Golden



* Millet
* Oats
* Peanuts
* Pumpkin
* Quinoa
* Rye
* Safflower



* Sesame
* Sorghum
* Triticale
* Sunflower
* Wheat
59355
Grocery products
Ecocert
Other grocery products

Description

: SUGARS INFUSED WITH FLOWERS, FRUITS OR SPICES, PLAIN OR FLAVOURED TEAS, COFFEES, COCOAS, COCOA BEAN DELICACIES, ORIGINAL SALT RECIPES…
59332
Fish & seafood
Qualite France
Pre-cooked dishes, preserves

Description

: We are selling : seafood steaks and seafood mousses (smoked salmon, saegrass, scampies, scallop, crab).
Local products of Britanny (France).
59327
Fish & seafood
Other
Fresh fish

Description

: We can supply frozen seafood especially prawn, squid and fish.