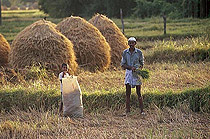 Find sellers of organic
The Greentrade Directory
Click on the offer number to view the company's information.
To obtain the company's e-mail addresses you need to subscribe our services or please contact us at Tel.: +33 1 47 50 02 73
Fax : 33 1 47 50 28 67
Offer N°
Category
Certification
Product
56240
Herbs, spices & condiments
Other
Spices, peppers

Description

: Spices, coriander, caraway, leek, garlic, parsley, basil, fennel, marjoram.
56239
Herbs, spices & condiments
Other
Garlic, onions

Description

: Dehydrated, flakes, kibbled, minced, powder.
56238
Fruit & vegetables
Other
Dehydrated fruit or vegetables

Description

: Onions, garlic, leek, parsley, dill.
56237
Drinks
Other
Plant base drinks (herb teas, concentrates, elixirs)

Description

: Herbal teas, chamomile, anise, calendula flowers, hibiscus, peppermint, spearmint, fennel, liquorice, caraway, lemongrass, dehydrated lemon, marjoram, rosemary, senna
56236
Cereals & derived products
Other
Oilseeds (rape, sunflower, soy, sesame, peas, bean

Description

: Sesame seeds and sesame oil
56232
Cosmetic products
Other
other Cosmetic products

Description

: Organic SkinCare
100% Natural Handmade Soap

Handmade in Small Batches
No Chemicals or Detergents
Made with 80% Certified Organic Ingredients
56231
Commodities
Other
Cocoa, chocolate

Description

: WFN cacao powder is certified organic and raw. Our premium cacao beans come directly from the farmers who cultivate them. These farmers grow their crops on their own land, using the same sustainable methods that have been used for generations. These cacao beans are guaranteed to be free of heavy metals, chemicals and pesticides. They are USDA certified organic. They are imported from Peru and Equador and packed by Wilderness Family Naturals in the USA.
56230
Commodities
Other
Cocoa, chocolate

Description

: Wilderness Family Naturals offers cacao from four areas of the world: Ecuador, Peru, Mexico, and the Philippines. All are USDA Certified Organic!
56224
Dietetic & health foods
Ecocert
Food supplements

Description

: The body is unable to produce vitamin C. Like the other water-soluble vitamins, the vitamin C is not stored in the organism and it must be regularly brought by food. The vitamin C is however essential to the good function of the organism.

The Acerola, natural source of vitamin C, is easily assimilated by the body and helps to ensure many crucial functions:
? Tonicity, vitality and protection against the external attacks Vitamin C is vital to the body's defences and contributes to maintaining the immune system, which is the body's natural way of defending itself against germs.
? Iron absorption
Iron ensures in particular the transport of oxygen in the blood.
? Structure and functioning of organs
The vitamin C is essential for developing and maintaining healthy bones, teeth, cartilages, gums and the skin.
? Role it plays in the nervous system
The Vitamin C also plays a role in the healthy functioning of the nervous system and is essential for healthy mental function.
56223
Dietetic & health foods
Ecocert
Capsules, ampoules

Description

: are obtained by decoction to take out the best from the plants. This method preserves intact the extract obtained and guarantees its quality. The extract is then conditioned into phials.

Rosemary and Boldo are depurative plants which help to detoxify the organism by stimulating the elimination functions.

The Organic PHYTOELEMENT® DETOX is ideal:
? After a food excess
? During holiday periods
? During the change of season
? In the event of nicotinic weaning
56222
Cosmetic products
Ecocert
other Cosmetic products

Description

: Castor oil is the most important ingredient in Carapate oil: it promotes the growth of hair
and strengthens it.

- Hemp seed oil improves the elasticity of the hair, restores volume and shine and makes managing it easier. It penetrates rapidly without leaving a greasy film and is particularly intended for dull, dry, brittle and lifeless hair, and hair suffering from split ends.

- Atlas cedar essential oil fights dandruff and hair loss.

- Lemon oil acts on micro-circulation and is particularly effective against hair loss.

- Rose geranium and ylang ylang essential oils have tonic properties and strengthen fragile
and lifeless hair.

- Lavandin super has anti-inflammatory and antibacterial properties; its essential oils are effective for soothing an itchy scalp.
56218
Cereals & derived products
Instituto Biodinamico
Cereals (wheat, corn, barley, spelt wheat)

Description

: organc food from brasil
56186
Textile
Control Union
Clothes

Description

: we manufacture Organic and OE certified knitted garments for all gendre
54923
Textile
Other
Clothes

Description

: Our clothes in organic and ethic cotton are certified by bioRe®.We commit in perfect harmony between nature and people. Fair trade, environmental protection, fundamental liberties, emphasis of cultures, high quality products are our values.
49094
Services
Other
Other Services

Description

: Nos complace ponernos en contacto con usted con motivo de la celebración de la primera edición de Soy Natura, 1ª Feria de la Salud, Calidad de Vida y Desarrollo Sostenible, que tendrá lugar en el Palacio de Ferias y Congresos de Málaga.

Soy Natura nace con el firme propósito de convertirse, más que en una feria de referencia del sector, en una filosofía de vida que cree en la protección del patrimonio natural y la gestión sostenible de sus recursos.

Este emocionante proyecto que ahora emprendemos englobará sectores diversos como las industrias y tecnologías del medio ambiente, agricultura sostenible y ecológica, alimentación sana, energías renovables, bio-construcción, turismo de salud, rural y medioambiental, reciclaje, depuración de aguas, reforestación, artesanía, cosmética natural, indumentaria y fibras naturales, y un largo etcétera de empresas que tienen un denominador común: el respeto medioambiental.