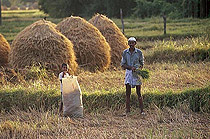 Find sellers of organic
The Greentrade Directory
Click on the offer number to view the company's information.
To obtain the company's e-mail addresses you need to subscribe our services or please contact us at Tel.: +33 1 47 50 02 73
Fax : 33 1 47 50 28 67
Offer N°
Category
Certification
Product
58081
Products for organic farming
Other
Fertilizers

Description

: Remains active in soil up to 3-5 years!
Decrease the cost: much more affective in comparison with any other mineral fertil- izers. Mineral fertilizers have to be apply in the soil 2-3 times in the year for each crop, but our product you can use once in three years!
"MAGIC SOIL" increases crops by 6-11 hundredweight per 1 hectare without adding NPK, while NPK increases crops only to 3-4 hundredweights per 1 hectare.
"MAGIC SOIL" has no weeds, malignant bacteria and flora."MAGIC SOIL" is keeping quality and does not give up nitrogen for long term.
Not toxic: "MAGIC SOIL" has no effect of harmful toxic on people and animals but reduces the influence of contents of Sodium natriums , nitrites, salts and heavy metals.
58089
Products for organic farming
Other
Fertilizers

Description

: Sapropel, unique organic fertilizer
58046
Raw materials & supplements
Other
Other raw materials & supplements

Description

: www.a3organics.com
We are pleased to offer you L-selenomethionine CAS No [3211-76-5] as follows

This product is manufactured at our Badlapur factory, 50 km from Mumbi.

Product: L-selenomethionine
Synonym: SeMet
CAS No. [3211-76-5]

Specifications:

Nature/physical form : White to offwhite soldi
Molecular formula: C5H11NO2Se
Moleculat weight: 196.1
Purity: >99 % by HPLC
Selenium content: > 39.2 %

Solubility in water: 50 mg/ml

Storage: Store at Room Temerature

Shelf Life: 2 years

Stability: Stable at normal conditions, unstable in solution



2. Packing - 1 kg/2kg/ 5kg/10 kg



3. Price: Can be discussed and as per mutually agreement



4. Lead time: 2-3 weeks after confirmation of an order..
57993
Seeds
Ecocert
Other Seeds

Description

: Organic Flaxseed
58185
Cereals & derived products
Associazione Suolo E Saluter
Cereals (wheat, corn, barley, spelt wheat)

Description

: The company "Eurocom LTD" (Ukraine) offer organic agricultural
Products (origin Ukraine), certified by "Suolo e Salute" (Italy,

Organic Sunflower Seeds
Moisture - max. 8%
Admixture - max. 1%
Oil admixture - max. 3%
Packing - big-bags
Minimal party - 20 MT

Organic hulled Sunflower Seeds
Minimal party - 20 MT

Organic Millet
Moisture - max. 13.5%
Admixture - max. 5%
Kernel admixture - max. 7%
Packing - big-bags
Minimal party - 20 MT

Organic Soft Wheat
Test weight - min 770 gr/l
Moisture - max. 14.5%
Admixture - max. 2%
Protein - min 11.5 % -
Gluten - min 22%
Falling number - min. 220 sec
Packing - big-bags
Minimal party - 25 MT
We are looking for buyers on our products .
58162
Drinks
Other
Non-alcoholic beverages (water, fruit, vegetable juice)

Description

: Black chokeberry juice sugar-free,
in 100 ml
vitamin P (bioflavanoids) - 50 mg
vitamin C 6 mg
58161
Drinks
Other
Alcoholic beverages (aperitifs, beer, cider, champagne)

Description

: Wine from black chokeberry and grapes, sugar-free, 10% alcohol
58156
Sugar & honey products
Other
Honey, royal jelly, bee hive products

Description

: Miel de Agave
100% natural y organico
endulcante bajo indice glycemico
disponible al granel y envasado con nuestra marca
58154
Bread, confectionery & chocolate
Other
Biscuits, pancakes

Description

: Organic biscuits
58143
Fruit & vegetables
Imo
Dried vegetables

Description

: only tomatos
58142
Fruit & vegetables
Imo
Dried fruit

Description

: dried fruits, cherries.
58136
Textile
Control Union
Fabrics

Description

: We use only certified organic cotton,silk and other natural such as bamboo,sasawashi,pineapple,banana,aloevira and many more fibers fabrics.
58135
Textile
Control Union
Clothes

Description

: Greetings from Paramshuddha Herbal Dyed Wear


Dear Sir/Ma\'am,
We are the specialist company from Malegaon, Nasik (Maharashtra,India)providing Organic cotton /Other natural fabrics with herbal/natural dyed fabrics and garments with a brand name of Paramshuddha ,to the boutique, designer studio, big stores, and hotels in domestically and overseas . Our ranges of services are designed to suit everyone needs, from basic mask to designer garments to bed sheets and the undergarments.
Our attention to detail and our friendly, experienced and fully skilled staff have managed to create a thriving business with an impeccable reputation. We bring you most advanced & natural methods of fabrics of herbal/natural dyeing and garments manufacturing using the finest organics and eco friendly products treated with the very special ash of 'Homa therapy' or 'Agnihotra' which is already proven to heal the many deceases.
We are writing to you to enquire about establishing a networking relationship between both our companies.
We are interested in alerting the bad affects of chemical dyed garments to the people of the nationally as well as abroad . We believe this would be a huge benefit to you, your staff and especially to your customers.
We are looking forward for to your favorable consideration on this matter. Should you have any questions and/or concerns, please feel free to contact us directly.
Thanks & Regards,

PARAMSHUDDHA –The Herbal Dyed Wear
fabrics for life.......
58127
Services
Other
Other Services

Description

: Quick-Tests (strips) and ELISA-Tests, qualitative and quantitative for:

- GMO (Corn, Soy, Canola, Cotton, Sugar Beet etc.)
- DON
- Aflaoxin, Fumonisin etc
- Melamin
- various Plant Pathogenes
- Pesticide residues in water
57950
Cleaning & hygiene in a sustainable way
Other
Consumer cleaning & hygiene

Description

: Michael's Original is looking for European whole sale and distribution companies

Michael's Original produce a range of organic, biodegradable washing up and cleaning tools hand made from 100% sustainable materials grown and hand processed materials using water, sunlight and human energy on our family farm. NET is our UK distributor, where sales are strong and grow each year. Michael's Original is in the final stages of being certified by the World Fair Trade Organisation.