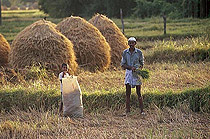 Find sellers of organic
The Greentrade Directory
Click on the offer number to view the company's information.
To obtain the company's e-mail addresses you need to subscribe our services or please contact us at Tel.: +33 1 47 50 02 73
Fax : 33 1 47 50 28 67
Offer N°
Category
Certification
Product
60329
Bread, confectionery & chocolate
Other
Bread, bakery products

Description

: organic bread
60364
Drinks
Other
Non-alcoholic beverages (water, fruit, vegetable juice)

Description

: Pacific Fruit Products (PFP) is a manufacturer of value-added fruit products with a focus on fruit-based ingredients for the dairy, bakery and beverage industries. PFP offers custom-formulated fruit-based ingredient solutions, providing unique flavor and texture profiles for a wide range of specialized applications.

Pacific Fruit Products is a SunOpta Company operating from a 60,000 square foot facility that houses organic, conventional and aseptic processing capabilities, dry and frozen warehousing space and laboratory facilities. Sales of organic fruit ingredients represent 25% of current company volume. State-of-the-art research and development capabilities are integral to Pacific's continuing success and a key ingredient in Pacific's reputable quality and customer service.
60363
Fruit & vegetables
Other
Other fruit & vegetables

Description

: organic fruits

•Bananas
•Berry Blend
•Blueberries
•Blackberries (including the Marion variety)
•Boysenberries
•Cherries
•Cranberries
•Mango
•Melons
•Mixed Fruit
•Papaya
•Peaches
•Pineapple
•Raspberries
•Strawberries
•Tropical Fruits
•Rhubarb
60362
Fruit & vegetables
Other
Frozen fruit or vegetables

Description

: Our private label expertise can expand your brand into the fast-growing organic and natural market:

•IQF Fruits and Vegetables – Wide range of natural and organic IQF fruits and vegetables, including fruit or vegetable blends, sourced around the world and packaged into various polybag sizes.

•Juices – Shelf stable organic juices, and refrigerated gable top organic citrus juices, tetra pak shelf stable products.

•Tomato-based Products – Canned tomato, ketchup, pasta sauces, salsas, tomato-based soups.

•Applesauces – Various flavors packaged in single serve multi-packs or 24 oz. glass.
60361
Raw materials & supplements
Other
Other raw materials & supplements

Description

: Food Ingredients

We are a leading provider of organic food ingredients to the manufacturing trade:

•Natural and organic IQF and frozen fruits and vegetables
•Berry products: IQF, frozen, purees, juice concentrates
•Organic juices and juice concentrates
•Natural and organic fruit and vegetable purees
•Organic tomato ingredients
•Natural and organic custom-formulated fruit bases and preps
•Organic sweeteners, including evaporated cane juice, sugar and agave
60360
Fruit & vegetables
Other
Other fruit & vegetables

Description

: Our Food Group specializes in sourcing, processing and distribution of natural and organic food products integrated from seed through packaged product.

Consists of berry processing facilities and fruit base and toppings operations, that processes frozen strawberries, peaches, mangos and other fruits and vegetables, and packs natural and organic frozen fruits and vegetables for the food service, private label retail and industrial ingredient markets. The Group also includes the Healthy Snack Operations, which produces natural and organic apple-based fruit snacks
8325
Meat & sausages etc,,,
Dio Certification And Inspection Organisation For Biological Production Methods
Poultry, sausages, offal

Description

: We produce fresh organic poultry meat for the Greek market. We produce two kind of sausages (only poultry meat, without skin and fat),one called "smoked fillet" and the other one is called "Meditterenean" with dry tomatoes,bassilicum and extra virgin olive oil (All organic certified). The package is approx. 310 gr each.
60275
Milk & dairy products
Australian Certified Organic
Butter, cream

Description

: Unsalted Organic Butter & Cream
60276
Milk & dairy products
Other
Cheese

Description

: Soft and Hard Cheese

Gouda, Swiss-Style, Cheddar

Brie, Camembert, Nuage Blace (blend of Brie and Camembert)
60277
Milk & dairy products
Other
Yogurt

Description

: Natural Yogurt
Low Fat Yogurt
Fruit Yogurt
Bush Honey Yogurt
Dessert Style Yogurt
Indulgence Range
60278
Milk & dairy products
Other
Other milk & dairy products

Description

: Full Cream Milk (3.8%)
Reduced Fat Milk (2.5%)
Zero Milk (0.1%)
60274
Raw materials & supplements
Quality Assurance International (qai)
Raw materials for cosmetics

Description

: Organic Oils
29657
Fruit & vegetables
California Certified Organic Farmers (ccof)
Dried fruit

Description

: Goji Berries
Golden Berries
Sun-Dried Pineapple Pieces
Sun-Dried Heirloom Tomatoes
Sun-Dried Peruvian Mangoes
8651
Cereals & derived products
Bcs-oko Garantie Gmbh
Other cereals & derived products

Description

: Our flour is produced from specially controlled organically grown grain crops. Once they have been thoroughly cleaned the grains are then carefully milled so that the valuable vitamins, minerals and proteins are not completely destroyed. In our wholewheat flour as much of the grain is used as possible, that way we can guarantee the high quality of our flour, to guarantee that the baking quality of our flour is always to the highest level, the flour is quality tested in a private independent laboratory.
8841
Bread, confectionery & chocolate
Bcs-oko Garantie Gmbh
Other bread confectionery & chocolate

Description

: Pumpernickel Holiday supplys and delicatessen, the many sides of westfalien pumpernickel. For the lovers of the black slightly sweet bread or for those of you who want to get to know the bread. Davert Mühle has pumpernickel in 250g packs or 500g in attractive tins. Through the acquistion of a new slicing machine the typical sticking together of the slices has now been reduced, that means the slices are now easier to separate. To counter act the problem of the bread going moldy Davert Mühle has made a compromise with it's 250g foil packets and have chosen a mixture of Polyethylen/ polyamid. Breadtime – Corny, Juicy, and Organic Two new sorts in the Davert Mühle range. Alot of people have already tried our Davert Mühle prepacked breads, an important addition in our range, then alot of customers like to have a supply of sliced packed bread with a longer shelf life in the cupboard or go alternative when the fresh bread is sold out in the shops. Apart from the known brands Sunflower bread, Three corn bread, Hemp bread, and Spelt Bread, two new brands have joined the team. The stronger tasting Flax Bread made with 100% rhy flour and 6% Flax and the Pumpkin seed bread with whole Pumpkin seeds. Of course the grains and the seeds in these products are all from organic controlled raw materials. All the Breads from Davert Mühle are ideal for different spreads and toppings, and with the addition of these two new sorts of bread and of course the Pumpernickel, the Davert Mühle has now got a complete range of packet Breads. Last but not least we have'nt got just two new Breads and Pumpernickel in our range but we've also got a new lable Designs which is light and sunny and guaranteed to attract the attention of your customers.