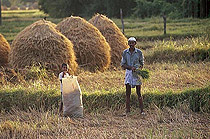 Find sellers of organic
The Greentrade Directory
Click on the offer number to view the company's information.
To obtain the company's e-mail addresses you need to subscribe our services or please contact us at Tel.: +33 1 47 50 02 73
Fax : 33 1 47 50 28 67
Offer N°
Category
Certification
Product
69372
Drinks
Other
Non-alcoholic beverages (water, fruit, vegetable juice)

Description

: Tullens Fruit Farm shop in West Sussex offers English apples, organic apple juice, apple recipes, apple juice recipe, etc.
69369
Fruit & vegetables
Other
Exotic fruit and vegetables

Description

: Sm impex limited is a farming and trading company that deals in fresh organic fruits and vegetables.
69366
Herbs, spices & condiments
Quality Assurance International (qai)
Garlic, onions

Description

: Khushi Foods Ltd. offers dehydrated Vegetables as dehydrated white onions, dehydrated red onions, dehydrated pink onions and toasted onions in the form of kibbles, flakes, granules, powder, minces, slices and cubes.

Dehydrated products are useful for elongating the life of vegetables. These products are available in moisture free packing to increase its shelf life and to protect the fragrant essence.

Dehydrated onions are very much in demand by manufacturers of fast foods and instant foods. They act as one of the most useful ingredients in instant foods. Dehydrated soups are very popular among youngsters today primarily because of their convenience. Large volumes of instant foods are supplied each year and hence, there is a great demand for dehydrated onions. Also, these dehydrated onions are in demand with foreign countries.

Dehydrated onions is one of its many commercial forms like flakes, chopped, minced, granulated and powder having a very strong persistent aroma and taste. Garlic powder is extremely hygroscopic and should be kept in an air pack containers.
69361
Cereals & derived products
Veterinary And Foof Board
Rice, buck wheat, oats, rye, various

Description

: buck wheat, rye
69360
Cereals & derived products
Veterinary And Foof Board
Oilseeds (rape, sunflower, soy, sesame, peas, bean

Description

: rape, peas
69359
Cereals & derived products
Veterinary And Foof Board
Cereals (wheat, corn, barley, spelt wheat)

Description

: wheat, barley, spelt wheat
69337
Textile
Ecocert
Clothes

Description

: NOW! La marque spécialiste en vêtements bio et éthiques personnalisés ainsi qu'en goodies développement durable dédiée aux entreprises, collectivités et associations pour leurs achats responsables promotionnels.

NOW! propose des vêtements et goodies « human inside » respectueux de l'environnement. Tous les vêtements NOW (t-shirts, sweatshirts, accessoires) sont en coton biologique certifié. Les ateliers dans lesquels ils sont conçus offrent des conditions de travail et de rémunération dignes.
NOW! Ce sont aussi des produits éthiques à personnaliser, fabriqués à base de PET recyclé, de bambou, de bois FSC ou d'autres matières naturelles, pour faire de vos cadeaux d'entreprise des vecteurs d'image valorisant !
Les produits NOW sont les meilleurs porte-parole des achats responsables des clients qui nous font confiance.
69340
Herbs, spices & condiments
Other
Other herbs, spices & condiments

Description

: We sell medicinal herbs:

Tilia argenta
Sambucus nigra
Juniperus communis
Rosa canina
69336
Medicinal & aromatic plants
Ecocert
Other medicinal & aromatic plants

Description

: je commercialise du thymus vulgaris,citriodorus,fragantissimus,mastichino, salvia officinalis, melissa officinalis, satureja montana, lippia citrodora.
69330
Milk & dairy products
Other
Skimmed or powdered milk

Description

: Organic whey protein concentrate and organic sweet whey. Happy to ship pallets globally to Australia for a high quality product.
69313
Fruit & vegetables
Agrocert
Citrus fruits

Description

: NOUS SOMME UNE COMPAGNIE DE TRADING, IMPLIQUÉE DANS LE COMMERCE DES FRUIT ET LÉGUMES ESSENTIELLEMENT BIO, NOUS TRAVAILLONS AVEC DES AGRICULTEURS, LOCAUX, ÉGALEMENT PORTES DANS LE COMMERCE EXTÉRIEURS. NOUS PROPOSONS LES ANANAS BIO. EN TRÈS GRANDE QUANTITÉS, NOS FOURNISSEURS ON UNE CAPACITÉ DE PRODUCTION RAISONNABLES AVEC DES PRIX TRÈS COMPÉTITIFS.
NOUS CONTACTER POUR AMPLES INFORMATIONS.
69273
Animal food
Other
Fodder for breeding

Description

: Organic Sunflower Expeller
Production 2012, Ukrainian origin, crop 2012.
- Moisture: 9% max
- Protein 32% min
- Fat / Oil A (oil PE-extraction) 7-12%
- Raw Fiber 23% max

Organic feed corn
69271
Sugar & honey products
Other
Mead

Description

: We offer Ethiopian traditional Mead.
69270
Sugar & honey products
Other
Honey, royal jelly, bee hive products

Description

: We offer for sell organic Ethiopian honey.
69269
Herbs, spices & condiments
Other
Other herbs, spices & condiments

Description

: We offer Organic Ethiopian spices for export.